Millions of people are gearing up for Super Bowl LII, which should be an exciting showdown between the Philadelphia Eagles and New England Patriots — plus a top-notch halftime show performed by Justin Timberlake. But for pizza lovers, the game just got even more exciting thanks to Pizza Hut.
If the record for fastest touchdown is broken on game day, you could score a free, two-topping medium pizza from the chain. And all you need is a smartphone to score.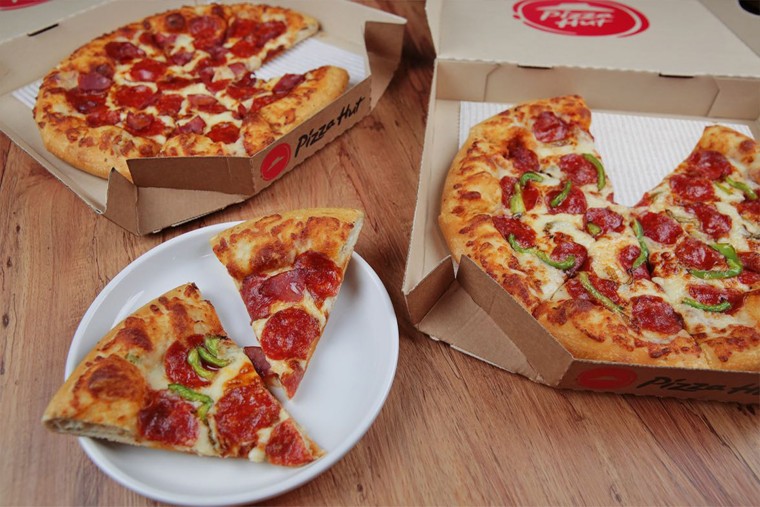 Here's how to get in on the deal: sign up to the chain's loyalty program, Huts Rewards, before the kickoff on Sunday, Feb. 4.
Then watch to see if any Eagles or Patriots players beat the record for the fastest touchdown ever scored during a Super Bowl game (that record is currently held by Chicago Bear's Devin Hester, who landed one 14 seconds into Super Bowl XLI in 2007). Football fans, take note that it has to be a touchdown, not any other type of score, such as a safety or kick.
The loyalty program signs users up for email or text alerts with deals and lets people earn points toward free food. For example, if you spend $75 worth of pizza or bread sticks, you'll be rewarded for ordering skills with a medium pizza.
In recent years, the battle for customers between Pizza Hut and competitors like Domino's and Little Caesars has heated up. The result has been an eye-popping show case of which chain can outdo the others with dining deals, apps, and new technology.
In 2017, Domino's announced that it would be teaming up with Ford to test driverless delivery cars. And earlier this month, Pizza Hut announced a similar partnership with Toyota.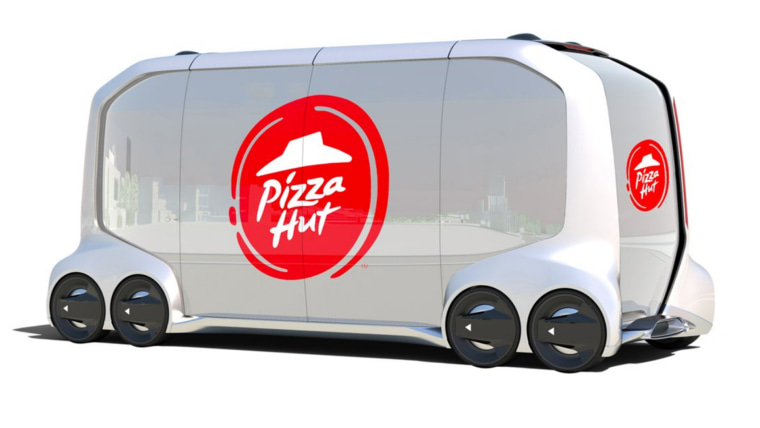 But the innovation battle doesn't stop there. If you ever wished you could have pizza on your baby registry, Domino's has a solution, which features options for friends and family to buy you a "Hormonal and Hangry," package. Ever pined for an order of beer or wine with your pizza? Pizza Hut is currently testing an all-in-one food and alcohol delivery program, which it plans to expand this month.
Whether or not you decide to get in on the pre-game promotion, be sure to order your pizza in advance. Super Bowl Sunday is the single biggest day for pizza orders, according to Pizza Hut, and the peak time for food orders is about one hour before kickoff.
As an indication of how many people order cheesy slices on game day, the company says drivers will log nearly 5 million miles on that Sunday alone.
Of course, if you'd prefer to make your Super Bowl spread, TODAY Food has got you covered with this ultimate party table.