It was a great day for college students (and fast food lovers everywhere) when pizza chains first started offering sides likes chicken wings along with their pies.
Now one pizza chain is working on making one of those items a little bit healthier.
On Tuesday, Pizza Hut pledged to serve only antibiotic-free chicken wings, both bone-in and breaded-boneless, by 2022. The decision comes after the chain decided to use only antibiotic-free chicken for its pizza toppings last year.
A rep from Pizza Hut told TODAY Food that it will take the chain about four years for the company to work with its current farmers and chicken suppliers to get them to transition to raising poultry without antibiotics, which is a common industry practice.
The company's announcement is the latest pledge from plenty of quick-service chains, like Panera Bread, that are working on cutting back on antibiotics and other food additives in their dishes.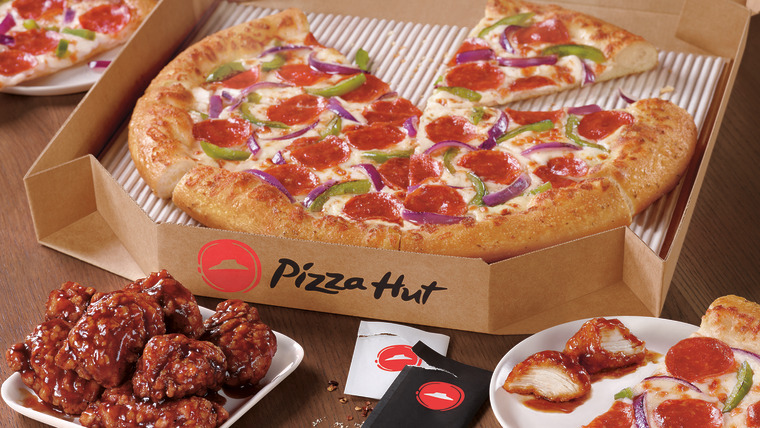 "The reason that companies are focusing on this now is because it's about people consuming and becoming antibiotic resistant," Bonnie Taub-Dix, RDN, creator of BetterThanDieting.com and author of "Read it Before You Eat It - Taking You from Label to Table," told TODAY Food.
"The overuse of antibiotics in food seems to be blamed for resistant bacteria, like superbugs, although some experts think antibiotics may not be responsible," she said. Taub-Dix said she's more concerned with how chicken wings and other foods are prepared within the restaurants.
"I'm not sure if this is the biggest fish to fry," she said. "I'd love for them to take a closer look and be thinking about whole grain pizza, more vegetable toppings ... and less sodium in their wings which have 535 milligrams per four-piece serving."
Overall, Taub-Dix said she thinks the change to antibiotic-free chicken wings is a step in the right direction. "Whenever you can eat more wholesome foods, you'll be better off," she said.