When presented with a beautiful bunch of fresh asparagus, our first instinct is to toss them with some salt and pepper and simply pop them in the oven. But the quintessential springtime vegetable is unbelievably versatile — you can shave down the vibrant spears for salads, chop them up into bits for soup and even use them as a pizza topping.
Studded with roasted red peppers and topped with asparagus spears and fragrant dill, this cheesy tart has crowd-pleasing brunch written all over it.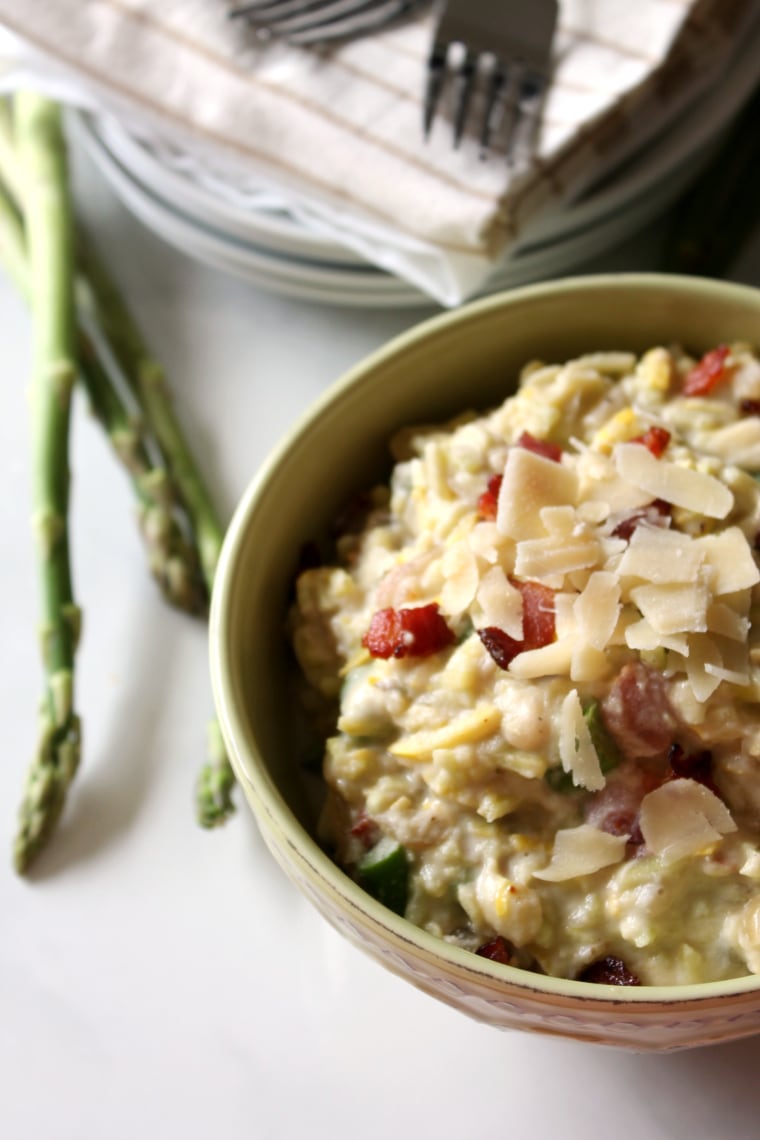 A risotto only by name, this rich bowl swaps heavy arborio rice for chunks of asparagus, summer squash and cauliflower. It's thickened up with almond milk instead of cream and finished with smoky bacon and shaved Parmesan for an extra umami punch.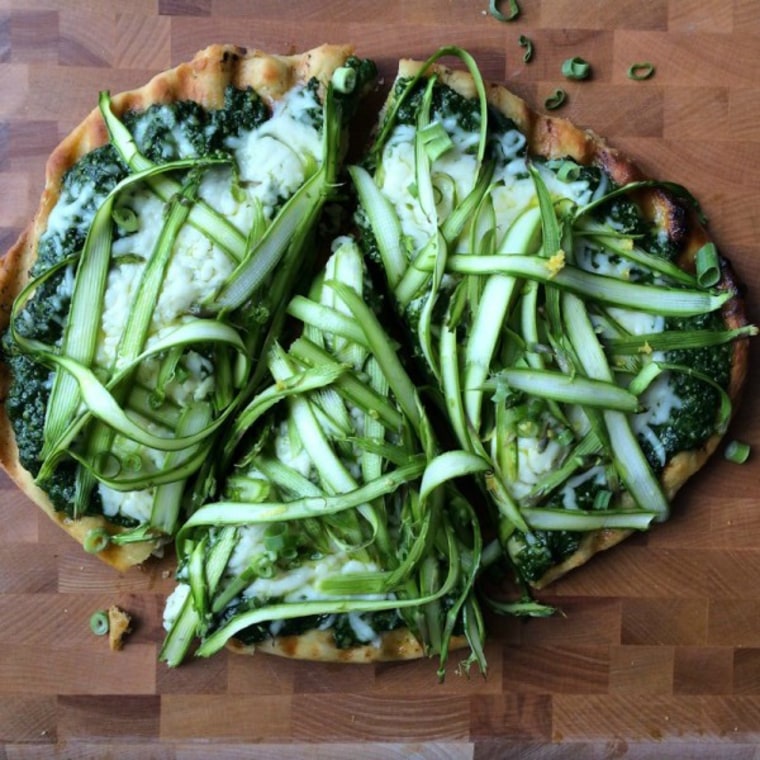 Just looking at this vegetarian pie from Hip Foodie Mom makes us think of spring! Between the grilled pizza crust, shaved asparagus ribbons and bright pesto sauce, we bet the entire table will ask for a second slice.
Good ingredients speak for themselves — here, salmon and asparagus are roasted in a simple lemon-garlic oil that adds some brightness without masking their natural flavors.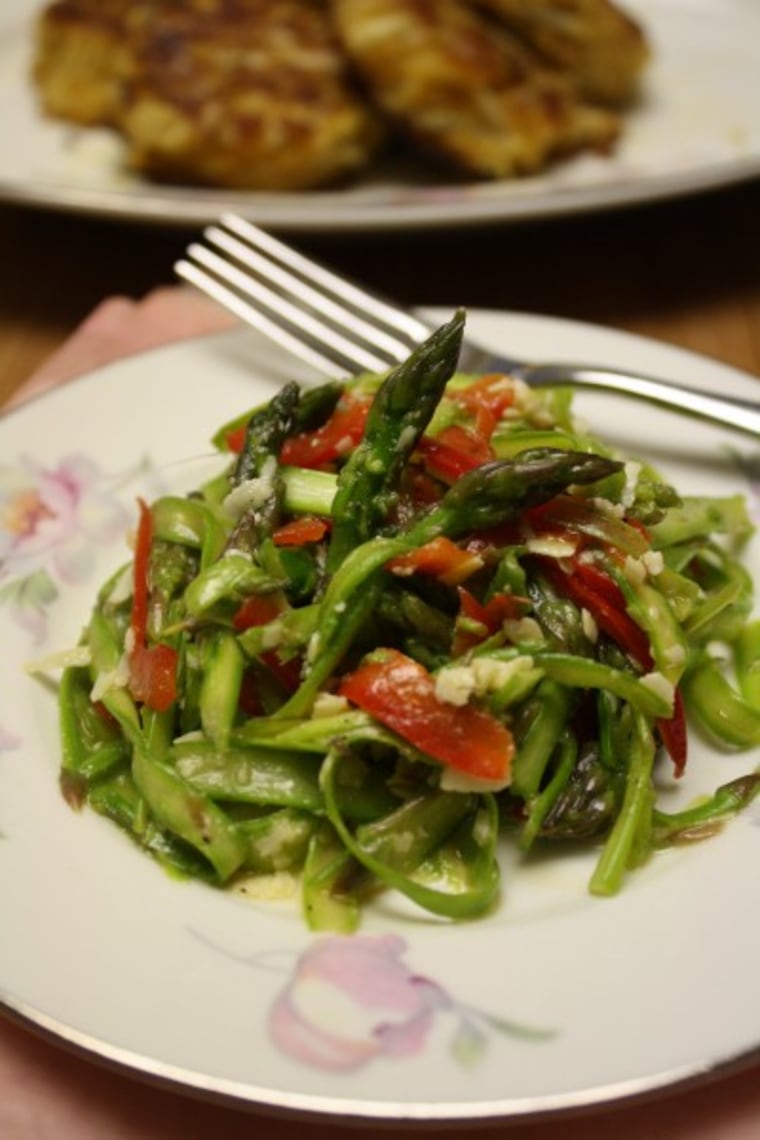 Instead of cabbage, CookingClarified creates a warm-weather slaw out of asparagus ribbons, red bell peppers, plus an easy-to-make dressing of Dijon mustard, lemon juice and olive oil. Tip: The dish is even better the next day after the flavors have had time to meld.
Prosciutto, asparagus and store-bought phyllo come together to form an irresistible party snack that's crunchy, cheesy and salty all at once.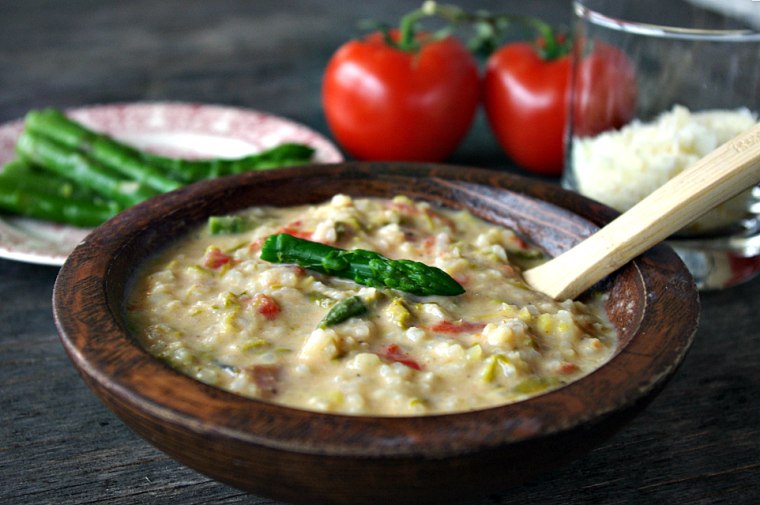 Dixie Chik Cooks uses basmati rice to turn this springtime soup into a satisfying meal, while fresh asparagus and tomatoes keep it just light enough for the season.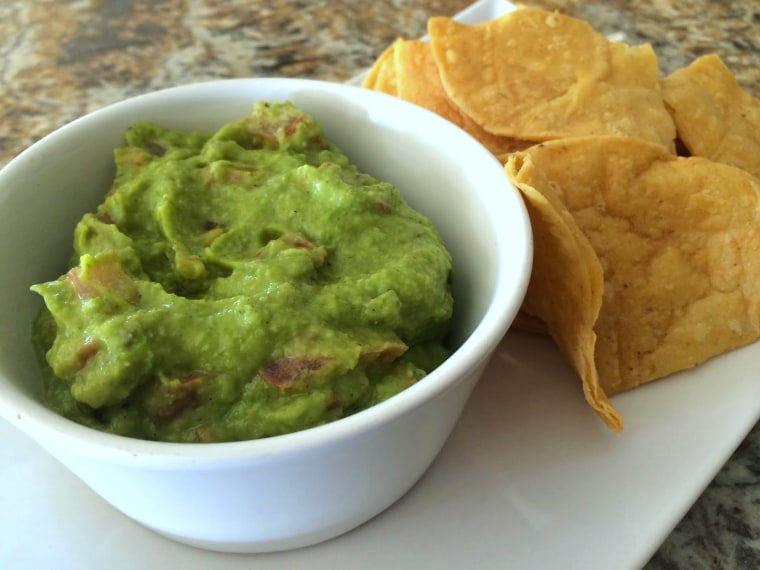 Guacamole gets a seasonal upgrade thanks to Triple B Burgers, who adds in steamed asparagus, plus ancho chile powder for a kick.
RELATED: Vegetable frittata, coffee cake and more springtime brunch recipes
This post was originally published on Mar. 29, 2016.