When the previous owner of our home moved out, he left us one of his prized possessions. He didn't have much choice, really, as it's not so easy to pick up a big permanent outdoor brick pizza oven and throw it in the Mayflower moving van.
Grubstreet: NBC's Willie Geist Is Starting to Get the Hang of Homemade Pizza
I spent a summer delivering pizzas around Bergen County, New Jersey during college, and like most right-thinking people, I've eaten more than my share over the years. But I'd never made one myself (unless you count jamming a Stouffer's French Bread Pizza into the microwave at 3 a.m. after a long night out). Now that we have this gleaming shrine to the World's Perfect Food in our backyard, I feel obligated to learn the craft. It's a work in progress. As a fan of a thin crust, I've struggled to tame my dough. It still comes out too thick and fluffy. It gets a little better each time, but it's not where it needs to be.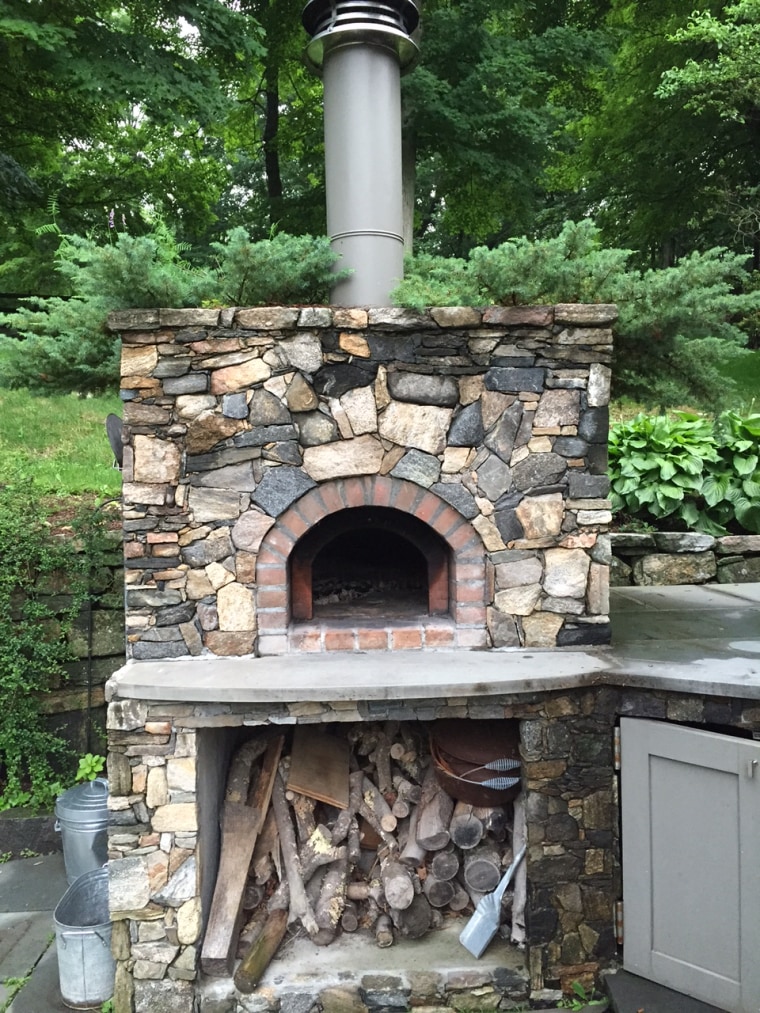 With the help of my kids the other night, I made another pass. We rolled out the dough into something resembling a circle, my daughter spread the sauce, my son laid down the cheese, and together we sprinkled some browned pancetta and mushrooms over the top. Aside from the abstract shape, it looked downright professional.
If we just had to slide the pizza into a conventional oven, we'd have no problem. With the outdoor brick oven, though, the fire is another task altogether. It has to be built just so, then pushed back and to the side to make space for the pizza, and kept fed and raging until the oven is hot enough to cook our homemade pie.
In this case, we did everything right, except that I failed to put cornmeal on the pizza peel (the long-handled utensil that holds the pizza as it's slid into the oven) to ensure the pizza wouldn't stick as I released it into the inferno. That means that after more than an hour of fire-tending and pizza-building, our family creation got snagged in its final moments on the peel and nearly flipped all the way over inside the oven.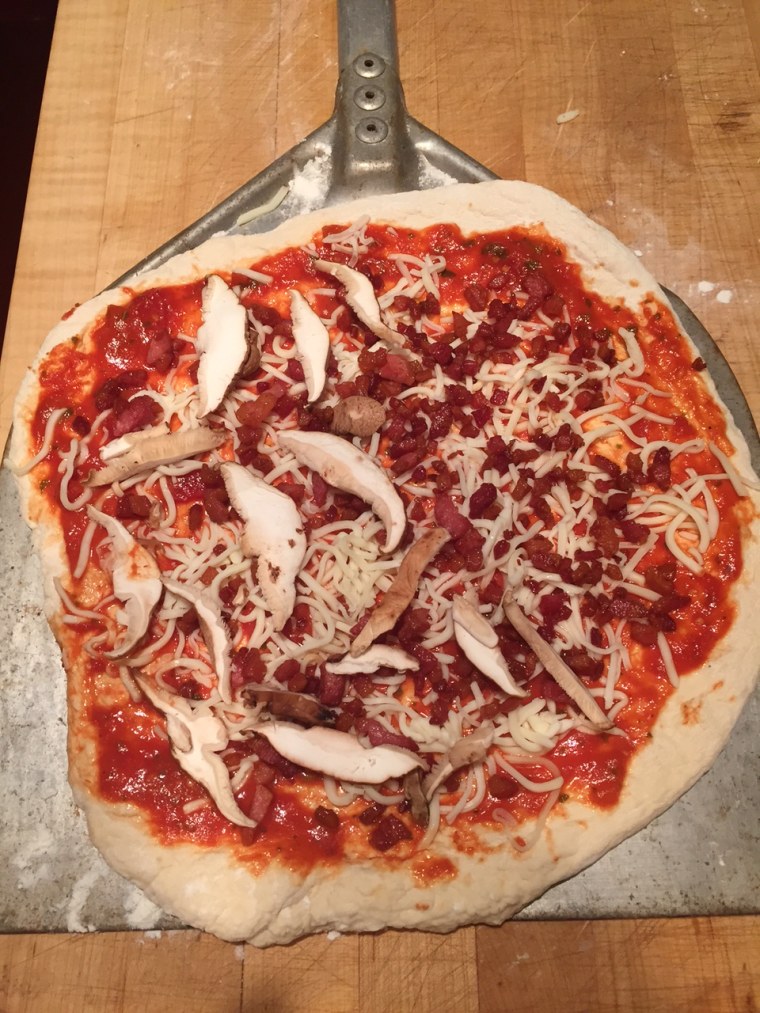 We lost some good shiitake mushrooms that night. I was able to salvage the pizza, but it started to look like one of Dali's melting clocks. There may have been some shouting from the cook at inanimate objects. Maybe even a javelin toss of the pizza peel. I've no further comment at this time.
In the end, my kids were sympathetic and told me how great our pizza tasted when it came out. They were just being nice. It wasn't bad, actually, but we're still working toward pizza perfection. Oh, and not that I don't have supreme confidence in my skills, but I had two bone-in ribeyes spiced up and ready for the grill just in case things didn't work out. The steaks were delicious.