When the moon hits your eye like a big pizza ... bouquet? That's amore!
Just when we thought there couldn't be anything more delicious than a bacon bouquet, one pizzeria created an edible bouquet contest for pizza-obsessed couples. Because who wants red roses when you can have red sauce? Just watch that white dress.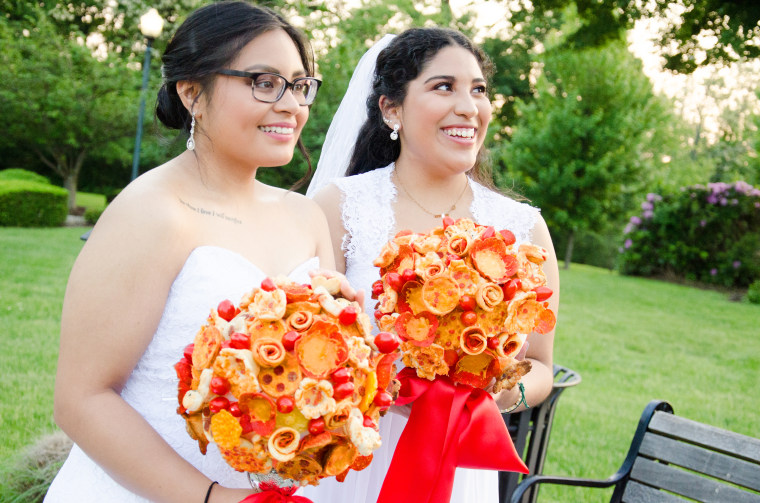 Villa Italian Kitchen, a New Jersey-based chain with more than 250 restaurants around the world which gained notoriety for its pumpkin spice pizza, asks contestants to say "pie do" with their handcrafted bouquet made from from freshly prepared pizza dough, whole-milk mozzarella, fresh California tomatoes and pepperoni. Oh, and there is a matching boutonniere for the groom. Of course.
Beginning Monday, interested couples need to enter their wedding date and location here before June 15. The restaurant will randomly select a limited number of contestants to receive the cheesy set free of charge in time for their big day. All guests who sign up will receive a coupon for a free slice of Villa Italian Kitchen's Neapolitan cheese pizza, redeemable from June 18 to June 22.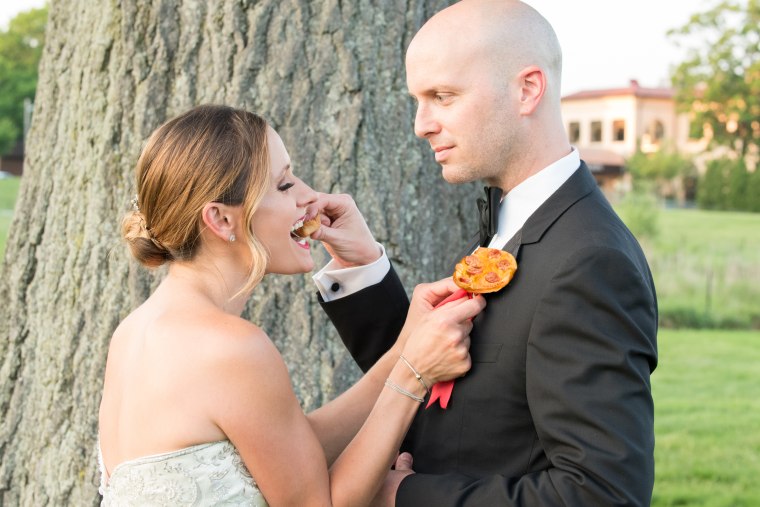 This tweeter's dream of having a bouqet of the pizza's burnt little cheese parts may be very close to coming true.
Another Twitter user says she deserves it because "IT'S MY DAY."
Right on, sister. Right on.
One tweeter wants the bouquet without the marriage commitment (and this guy's already champing at the bit to catch it).
And if replacing flowers with flour is something you're into, one woman noticed a blogger with a bouquet of French bread.
Prefer to indulge your sweet tooth as you walk down the aisle? How about a bouquet of donuts or a whole floral arrangement of cupcakes?
Either way, you can be sure you won't forget to eat during the reception like so many brides do — you might even need to sneak a bite during the vows.