Many of us have foods we just can't stand. Ina Garten won't cook with cilantro and Ree Drummond hates bananas, but sometimes we don't like foods that most people really, really love.
Apparently, Pippa Middleton — sister to Kate, the Duchess of Cambridge, and aunt to the adorable Prince George — is one of those people. And she happens to despise a pretty universally beloved morning staple.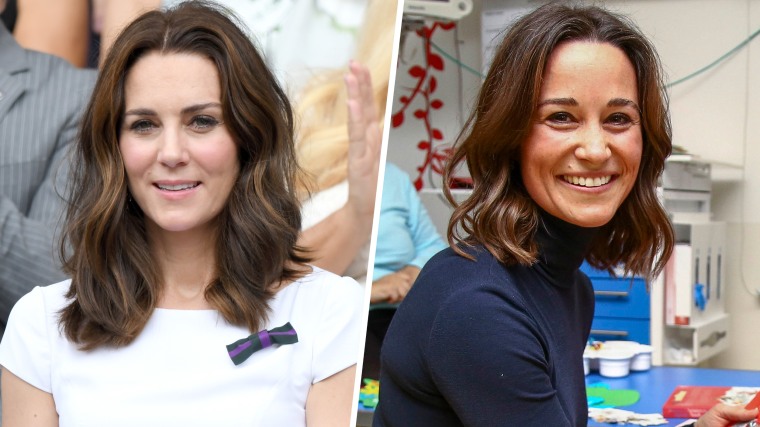 "Pancakes with bacon and maple syrup — that certainly doesn't do it for me," Middleton told the U.K.'s i Newspaper when asked what foods she would never eat for breakfast.
Of course, Middleton is aware that breakfast is the most important meal of the day and says she never skips it. But her typical breakfast, however, is far healthier than standard diner fare.
"My usual breakfast is either plain yogurt with chopped fruit and toasted seeds, oats and nuts or toasted rye bread with eggs or avocado," she continued. As a child, Middleton says she enjoyed, "almost everything, but lots of porridge or boiled eggs with soldiers [thin strips of toast]."
Pippa Middleton and her brother, James, have been raising money for Magic Breakfast, a charity that funds healthy breakfasts for children in need throughout the U.K.
Pippa not only shared her favorite and least favorite breakfast foods, but also tossed in a favorite morning meal memory: "Up a mountain in the Trois Vallées ski region of France, with beautiful views, snow all around and crisp, fresh air to heighten the senses." How quaint!
Perhaps avocados and the Alps are a little bit aspirational for the average breakfast eater, but we appreciate her honesty. Middleton added that "muesli with fresh berries on top" makes a quick and easy breakfast that anyone can make ahead and portion out in batches for the rest of the week.
As many members of the royal family have expressed very specific dietary needs — from avoiding shellfish to Queen Elizabeth's ban on garlic — Meghan Markle will have a lot to keep in mind if she ever invites the in-laws over for dinner. Maybe she should just stick to her favorite roast chicken?