When it comes to cooking, even the Pioneer Woman herself has a kryptonite.
Food Network star Ree Drummond isn't shy about admitting there's one ingredient she really, really doesn't like to cook with. She recently told TODAY Food that she refuses to go near "anything involving bananas."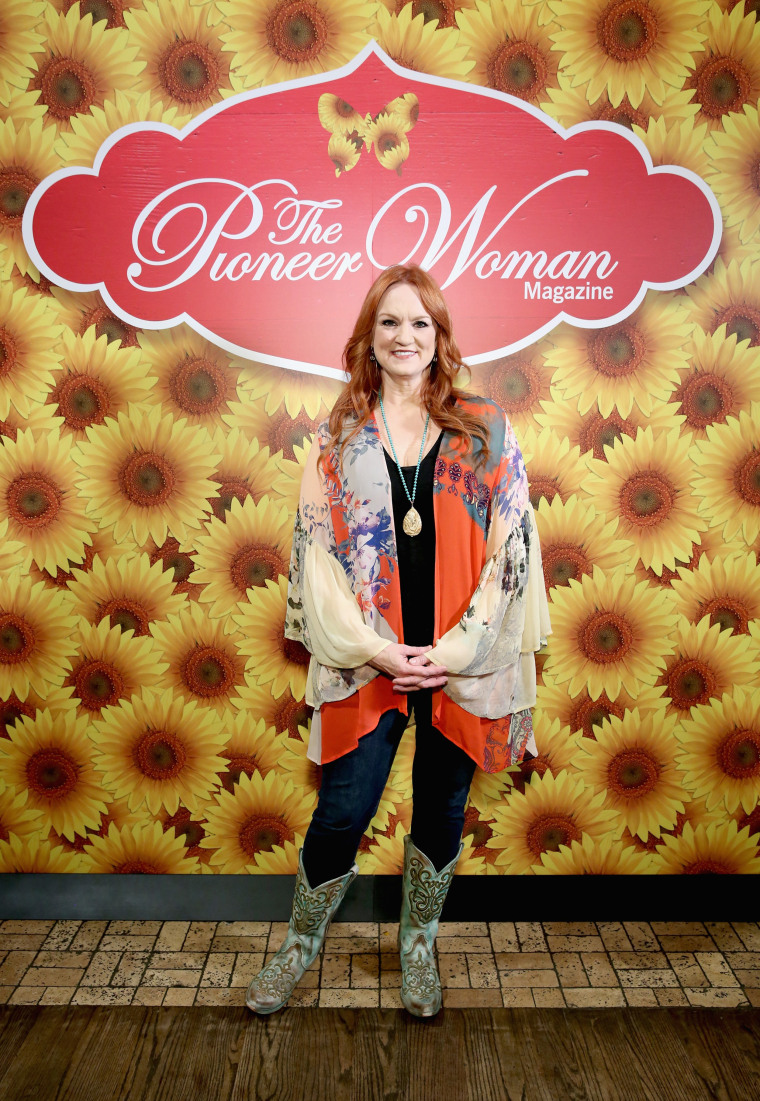 But why doesn't Drummond eat America's top-selling fruit? She's just really doesn't like them... and she says she never has — even as a baby!
It's certainly not the first time the Oklahoma mom of four has professed an aversion to this popular baking ingredient. It's just telling that despite all her recent successes, she hasn't changed much when it comes to the number one food she loves to hate.
"I don't like bananas. I like to drive that point home," Drummond told Design and Living Magazine in May. She added that to her, the "perfect recipe is something that results in what you want to eat. I prefer cooking to baking. Baking, to me, is very precise and it's about perfection."
Perfection isn't something Drummond usually strives for. She told TODAY Food she's realistic when she cooks. "People aren't there for perfection," Drummond point out. "It's real life. There's not much formal about our lives out here on the ranch."
Still, the Pioneer Woman doesn't always practice what she preaches and she's been known to bake on occasion. In 2011, she even warned her Facebook fans she was about to go to the dark side.
I made something containing bananas today. For those of you who know me, you know that this is monumental. I'll be posting the recipe--and whether or not I worked up the courage to try it--tomorrow!
Love, The Lifelong Banana Hater
That something was bananas foster. Up until then, the only banana-containing recipe on her blog was her mother's recipe for banana bread — something Drummond's mom may have had to bake and eat herself.
Drummond also posted on her blog that she thinks it's a "genetic aversion" since her dad and one of her brothers also strongly dislike bananas. Words that she uses to describe her relationship with the ubiquitous fruit? "Abhor, loathe and recoil."
But back to the bananas foster recipe.
Drummond confesses that it was easier to step out of her comfort zone knowing booze was involved. Still, she recommends slicing the banana in its peel, so you never have to touch the fruit itself. "The evil might melt your fingertips!" she writes.
Also, she recommends slicing them in big enough chunks that they're easier to remove when you're finished. Yet, after taking two small bites of banana — what she called a "character building exercise" — Drummond says she finished her own plate of bananas foster ... sans bananas.