Food Network star Ree Drummond makes tons of dishes from scratch on her weekly TV show "The Pioneer Woman," but she's the first one to admit that not every meal in her home is homemade.
She's never been ashamed to tell her millions of fans that she occasionally serves prepared food from the grocery store to guests. That's just one more reason she's so relatable.
Still, it came as a surprise when Drummond announced on Thursday that she's launching her own line of prepared foods at Walmart.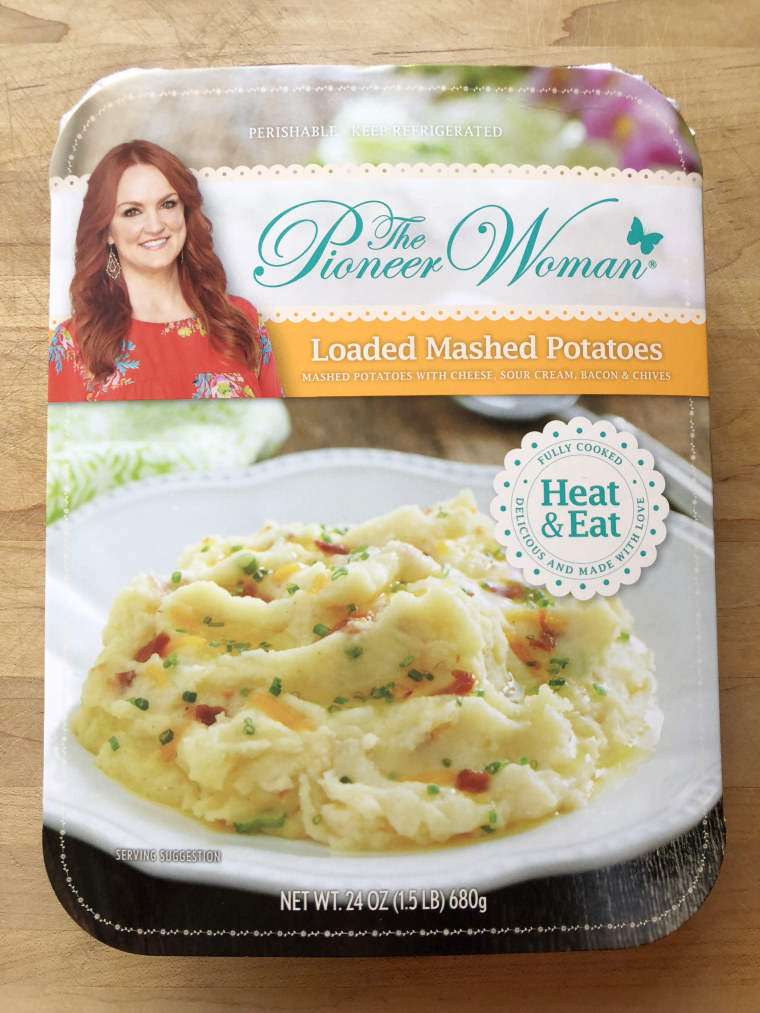 "For those times you're rushed or just don't have time to prep and cook food from scratch … this is the next best thing," Drummond said in a statement on Thursday.
While the Food Network star's empire already includes the luxurious Pioneer Woman Boarding House, a floral-patterned Instant Pot collection and a Barbie doll, this will be the mother of four's first foray into the grocery space.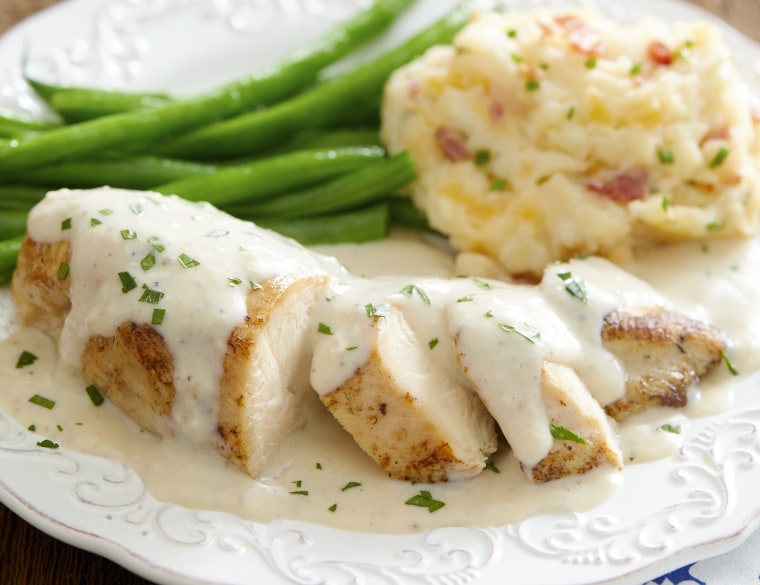 According to Walmart, the exclusive retailer for the new line which debuts the week of Nov. 5, Drummond spent months developing her new ready-made dishes.
The dishes will include entrees, sides and breakfast bowls. They'll only be available in select Walmart stores since they require refrigeration.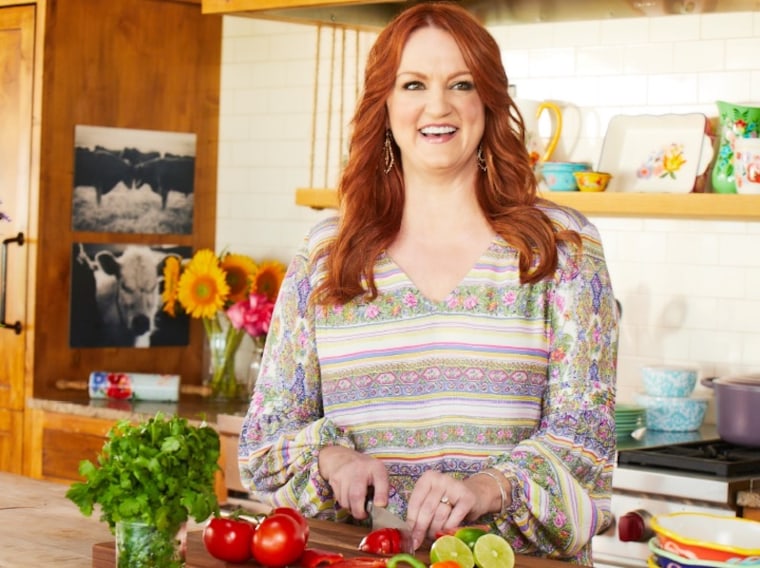 While there's no doubt the dishes are from the Pioneer Woman (think smothered chicken, loaded mashed potatoes and country breakfast bowls), they're all new in the sense that none of them have been featured in any of Drummond's best-selling cookbooks.
"My number one goal with my new line of entrees and sides is to give folks a taste of my family's favorite dishes, all ready to heat and serve," Drummond said.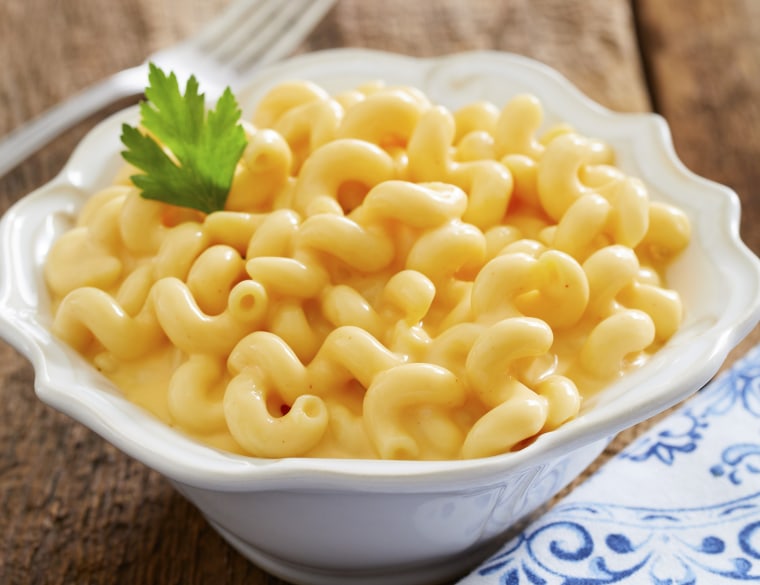 Each dish serves two people and can be heated in the microwave or oven. Also, everything costs less than its drive-thru counterpart. For example, a four-cheese corkscrew macaroni and a side of garlic mashed potatoes with bacon and chives will cost $4 each.
The breakfast bowls all cost around $3, but people will still have to crack in a fresh egg at home. There's a Tex Mex-inspired salsa, chorizo and crunchy tortilla rendition and a "cowboy breakfast" bowl that includes beef, cheese, potatoes, bell peppers and gravy. The meatiest breakfast bowl includes sausage, bacon, ham, potatoes and two types of cheese.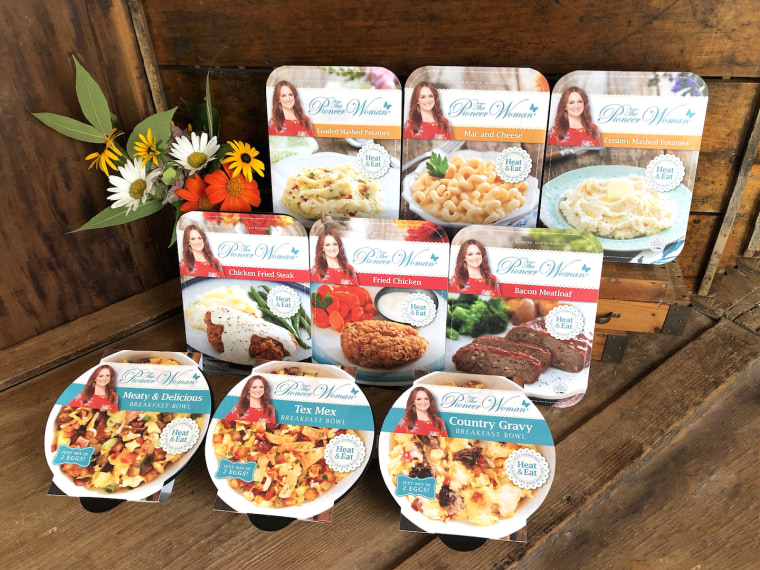 The most expensive items in the line are the entrees, which are all under $7 and include comfort foods like fried chicken, country fried steak with gravy and a sweet-and-spicy meatloaf incorporating one of Drummond's go-to ingredients: bacon.
Lean Cuisines these are not. From the bacon to the butter and cheese, it's clear that Drummond wants shoppers to feel like they're getting some hearty food from the Oklahoma ranch wife. The only difference is you don't need to worry about offering to help do the dishes.