"The Pioneer Woman" fans can now have their very own version of Ree Drummond and her kitchen ... just a tiny bit smaller.
Some may follow the famous homemaker's flowery kitchen line at Walmart — the most recent addition is a gorgeous Instant Pot, aptly named "Pretty Fast." And now there's another item Drummond's fans can add to their (or their children's) collection: a Barbie doll!
Drummond has just about done it all: She has four children, a successful 22-year marriage, an empire created within her very own hometown of Pawhuska, Oklahoma, a television show, a line of cookware and a slew of cookbooks. Considering how many times the Drummonds have let America into their home for their show, it's about time we invite Drummond to ours — even, you know, in plastic form.
Luckily, Mattel made moves and worked with Drummond to craft a perfectly pioneering Barbie, and she's super cute — almost as cute as the reason the Drummonds missed their last wedding anniversary.
Barbie Pioneer Woman Ree Drummond, $45, Walmart
"The Pioneer Woman" Barbie comes with a killer kitchen set for $45, exclusively sold at Walmart, and it's definitely the type of present the whole family could enjoy, because who wouldn't want the chance to (pretend) cook in the Drummond's kitchen?
The play set is extremely detailed, including a toaster decorated with flowers like Drummond's own line that actually pops up "toast." It also has a tiny stand mixer that really mixes and a fridge stocked with Drummond's go-to ingredients.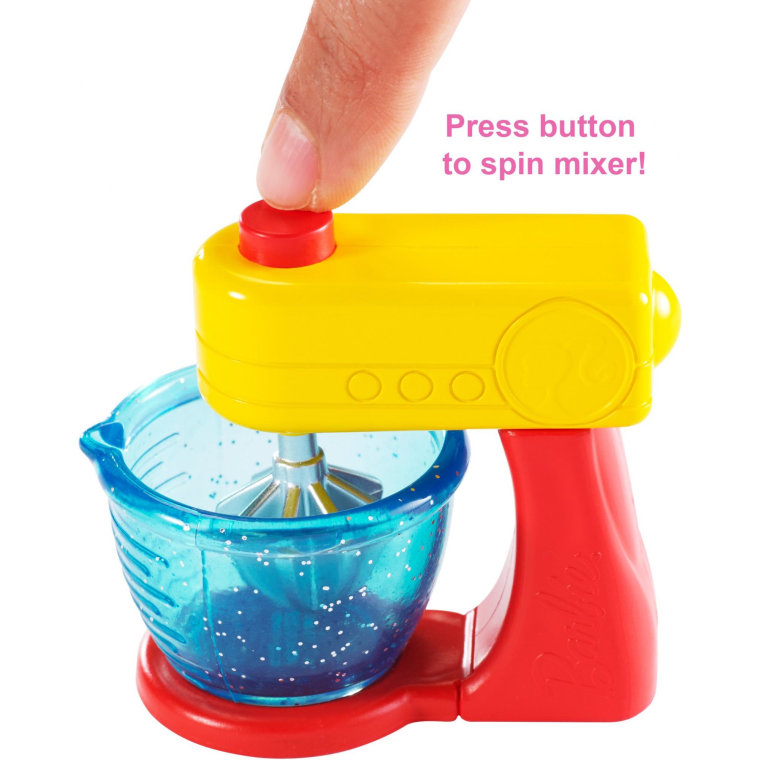 There are also separate sets for purchase, including one that features an apron inspired by Drummond's late Basset Hound, Charlie.
And since Drummond has a very distinct "Pioneer Woman" look, the Barbie had to really resemble her. In an interview with Delish, Drummond said it took a couple times to get Mattel's version right. The first Barbie Drummond saw was wearing a t-shirt and jeans and that just wouldn't do.
The final version is outfitted with a loose-fitting floral top and, of course, some cowboy boots.
To discover more deals, shopping tips and budget-friendly product recommendations, subscribe to our Stuff We Love newsletter!