Not every family meal has to be homemade and it certainly doesn't have to be fancy — even if you are the kid of a super famous couple. Sometimes, simple pub grub is the most scrumptious meal of them all, as singer Pink's kids recently discovered.
On Tuesday, the pop superstar's hubby, Carey Hart, shared an adorable photo of their daughter Willow, 7, and son Jameson, 1, happily chowing down on a no-fuss meal inside a bar.
In the pic, which Hart posted on Instagram, Willow devours what looks like the remnants of an ice cream cone, while her little brother is seen eating pieces of dry cereal straight from a smudgy tabletop.
"Dinner w/ these two knuckle heads while mama works," Hart, 43, captioned the cute snap, adding the confessional hashtags #IWasToTiredToCook [sic] and #BarFoodForTheWin.
Hart's photo resonated with many fans, who took to the comments to say that they could certainly relate to the quick and easy "dad meal."
"Nothing wrong with bar food. Been there, done that, they were fed, goals were reached. And they learned to play pool ... so bonus!!!" joked one.
"This was totally my childhood! The good times. My dad will be impressed when I show him," shared another.
"They look fed to me. Dishes are done, dude," another chimed in.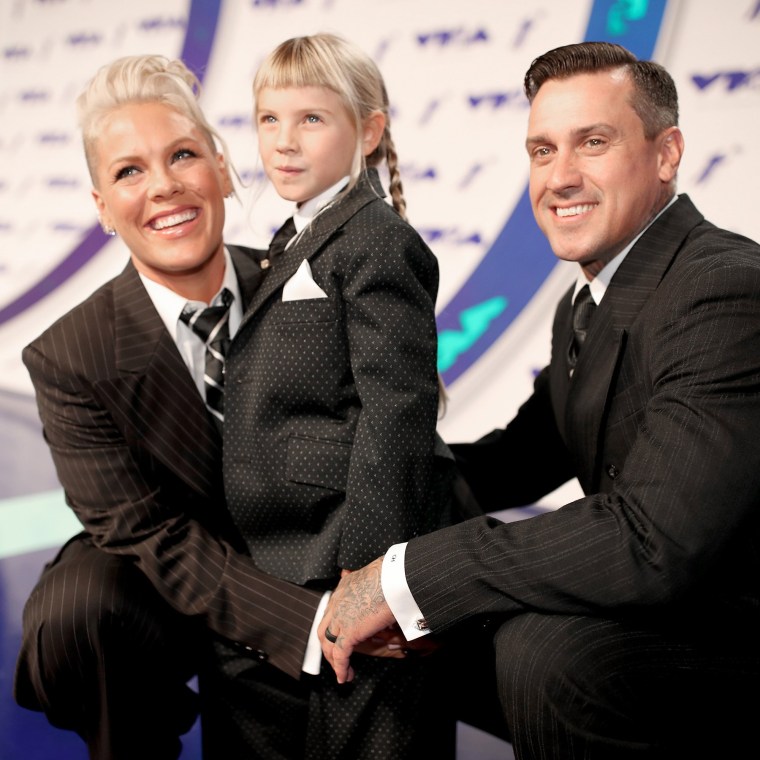 Many fans even shared their fondness for pizza, chicken wings and other delectable pub fare.
"Some of the most bomb food I've ever had has been in bars lol. You keep doin you, Papa Hart," wrote one.
And plenty of busy moms and dads also thanked Hart for "keeping it real."
"As parents, we always think our kid needs to eat the cool fancy stuff," wrote one, "when all they really want is Chef Boyardee."