In February, a group of baby pigs were rescued from a barn fire in Wiltshire, United Kingdom.
But that rescue effort turned out to be a temporary reprieve.
To thank the firefighters who saved the little pigs several months ago, this week, the farmer who owned the barn gave the rescue team sausages made from the grown animals.
The gift wasn't exactly a surprise to the firefighters or to the pigs' owner, farmer Rachel Rivers, since the pigs were reared to become meat. Nonetheless, it's making many who've read the story a little sad.
The 18 piglets were two weeks old when they, along with two sows, were saved from the blaze by the Pewsey fire and rescue station.
Rivers explained to The Guardian, "At the time, I told them I would give them sausages."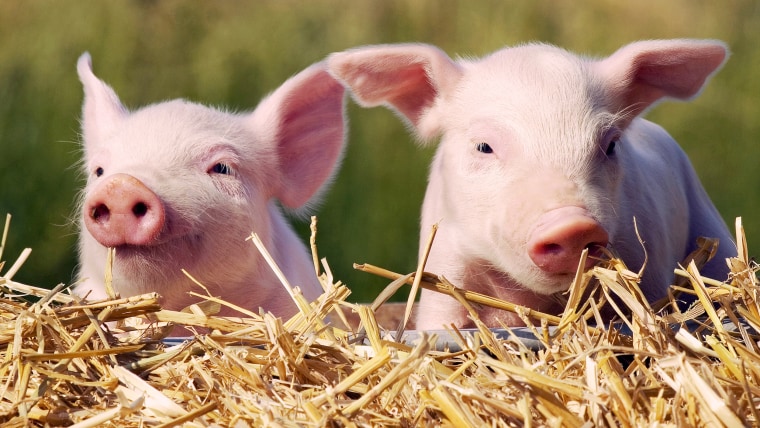 Though some online appear distressed that the piglets ultimately ended up on the dinner table, Rivers notes that this is just how a farm works.
"I gave those animals the best quality of life I could ever give until the time they go to slaughter and they go into the food chain," Rivers told the BBC. "You do feel sad at the end of it... but to bring them down for [the firefighters] was a good way of saying 'thank you'."
But for their part, the firefighters were touched by the edible gesture and extremely grateful to the farmer for the token of her appreciation.
In a Facebook post that's since been removed (but is available in a cached version) the department wrote, "Exactly six months and one day since firefighters rescued 18 piglets from a fire, we got to sample the fruits of our labours from that February night.
"Huge thank you to Rachel Rivers for dropping them off for us to sample. Highly recommended by Pewsey fire station crew and if any one of our followers is having a bank holiday bbq this weekend then check out these sausages, they are fantastic."
Follow Randee Dawn on Twitter.