Cookies are fun and yule log cakes are cool, but for some of us, the holidays just wouldn't be the same without pies. I am most definitely one of those people. While I love snacking on gingerbread men and shortbread, I look forward to the bounty of cranberry, apple, pecan and even a few pumpkin and sweet potato pies that are in constant rotation in and out of my oven all season long.

And like my preferences for baking tools, I keep a few special pieces of pie baking equipment on hand to make sure every slice comes out just the way I want it. If you're a baker who's always been frustrated by pie or afraid to tackle a pie from scratch, maybe it's time for a shopping trip. And if you know someone who's as pie-obsessed as I am, you might want to stuff their stocking with a few of these things. You might even get a free pie out of the deal!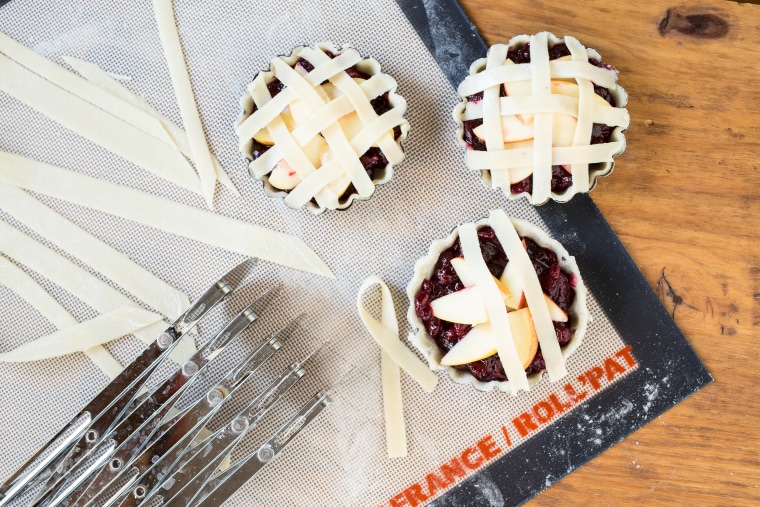 1. Rollpat
Let's be honest, not everyone is lucky enough (or neat and clean enough) to have marble countertops in their kitchen. But with a Rollpat, we can all have a perfect place to roll out dough anyway. Though it's similar in design to a Silpat, a Rollpat is not intended to go on a baking sheet or into the oven; instead, this large, slightly tacky silicone mat provides a nonstick, evenly textured surface for working with dough of all kinds. Place it on your countertop, lightly flour it, and begin rolling out your pie crust, cookie dough, bread dough or whatever carby goodness you're craving. Whether you've got Formica, granite, or (yikes!) tile underneath, the Rollpat is there for you.
RELATED: 9 pie and tart recipes to try this Thanksgiving
2. Accordion cutter
When you want perfect lattice strips to decorate the top of your pie, the accordion cutter is your go-to tool. Though it seems like a bit of a splurge, this pastry cutter on steroids works like a charm to give you even, equally sized strips of dough in an instant. And it's not just for weaving lattice strips for pies, either; an accordion cutter is also invaluable for making homemade crackers (mmm, graham crackers, anyone?) and slicing ribbons of fresh pasta into pappardelle, tagliatelle or fettuccine.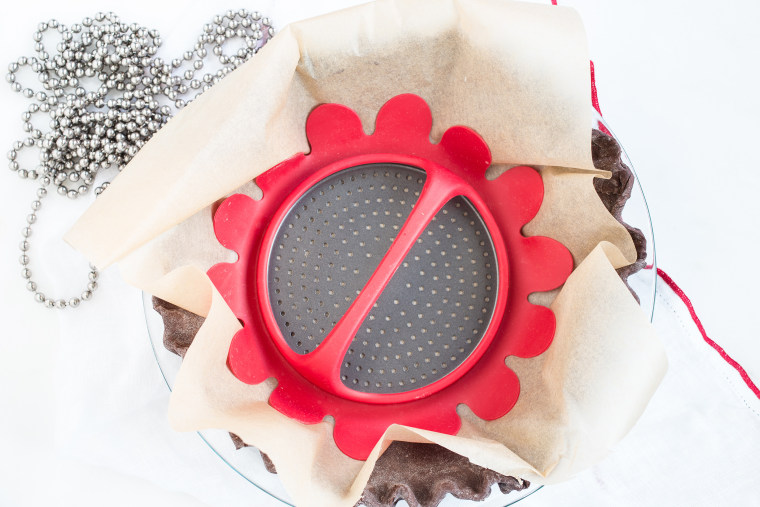 3. Pie weights
Maybe you've been skipping the step of blind baking your crusts (that is, pre-baking the crust before adding filling) because you don't want to deal with the hassle. Though you can get away with this with some fruit pies, your holiday pumpkin pie and other custard pies will taste so much better with a crispy, blind-baked crust. And while you can use dried beans or rice to keep your parchment or foil pressed to the crust in the oven, I personally prefer a one-piece pie weight or metal pie weight chain, both of which are much easier to store than loose ceramic pie weights or beans. Trust me, keeping a pie weight in a drawer is less of a hassle than trying to pour burning hot beans or ceramic weights back into a jar. And your pies will be flaky instead of soggy!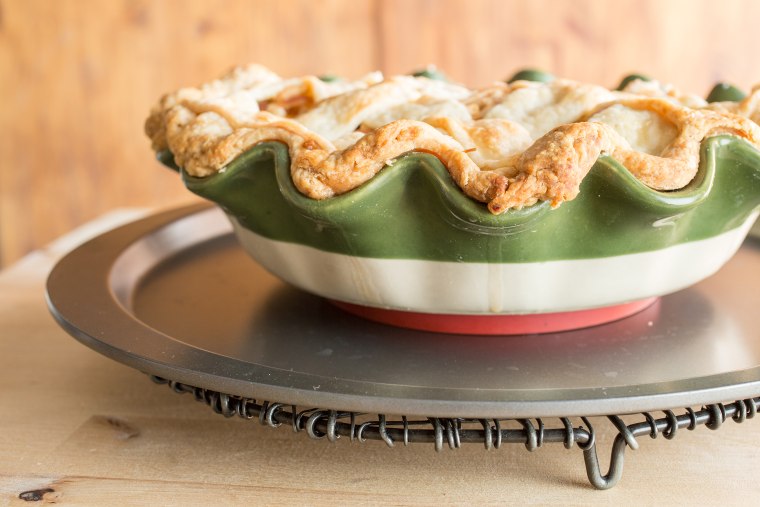 4. Drip catch tray
Speaking of soggy bottoms, another way to make sure your pies bake all the way through is to make sure that warm oven air circulates around them effectively. A lot of people place their pie pans on a baking sheet to catch the inevitable drips caused by bubbling fruit filings, but that means that airflow isn't reaching the bottom of heavy glass and ceramic pans. This cool drip catch tray is designed to raise the pie off the bottom of the pan while still providing a rimmed surface to keep those sticky, burning drips of fruit juice from hitting your oven floor. Clean oven, perfect pie.
5. Pie crust shield
If you've ever tried to wrap foil around the edge of your painstakingly shaped pie crust, you'll understand why a pie crust shield makes the list for essential pie baking tools. Whether you're using a round metal shield or one of the newer segmented silicone models, the upshot is the same: You can protect the thin, buttery edges of your pie crust from cooking too quickly and burning while the dense inner part of the pie has time to bake properly. And there's no fiddling with foil necessary.