Food Network star (and NY governor's girlfriend) Sandra Lee poses in the latest issue of Harper's Bazaar, and in addition to these steamy shots, reveals some of her kitchen secrets (including her semi-homemade pie strategy).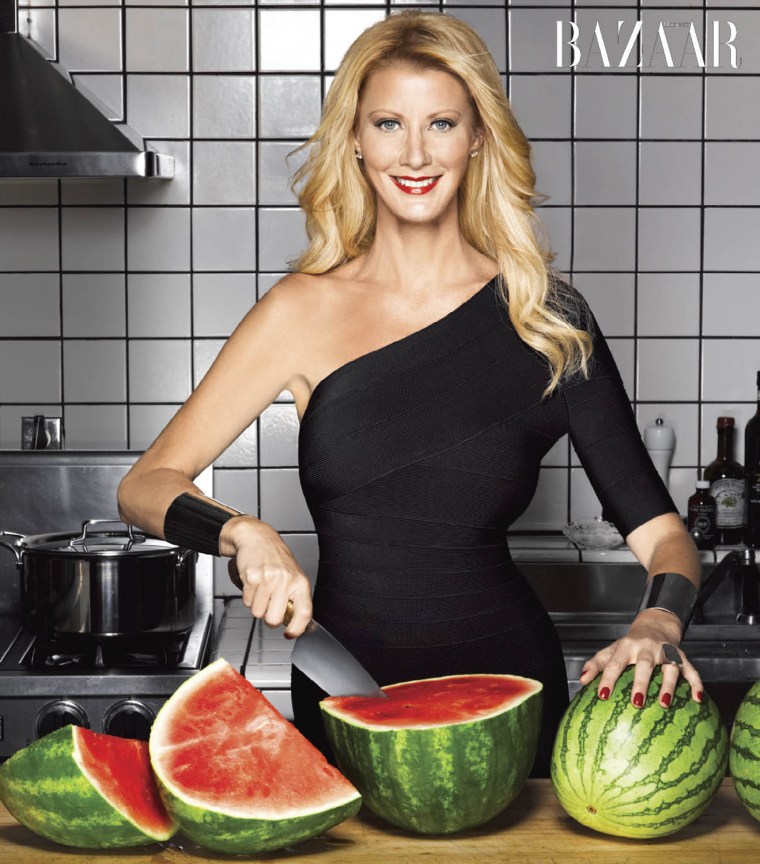 In the interview, she addresses Anthony Bourdain's TV chef-trashing ("I think he makes it up," she said, "'cause nobody can be that nasty"), her career ("Why I have had such a huge career and why I have sold over four million books," says Lee, sitting back with a glass of red wine, "is that people can do what I share with them to do." Lee says she believes that her appeal speaks to the "evolution of the homemaker." "I think women today are so overwhelmed and overtaxed," she says, that they have little time to spend on complicated meals.)
Lee also champions the "semi-homemade" meals that have made her a household name. She makes apple pie, for example, but draws the line at creating her a crust from scratch. "Nobody makes the crust!" she told the magazine. 
Well, some people do, don't they? Do YOU? Vote in our poll!
Read Sandra's whole Bazaar interview here, which includes her take on her relationship with NY Gov Andrew Cuomo ("I haven't even thought about anything like that," she says of what would happen if he ever ran for president, and admits she cherishes their privacy).
More from TODAY:
What's the sexiest dish Paula Deen has ever made?
Will the real Ruth Bourdain please stand up?
Padma Lakshmi loves hosting, doesn't hate hecklers