Every year, thousands of vendors compete at the Fancy Food Show to be recognized as the best new product in each category. Their distinctive snacks, which come from all over the country, range from the weird to the wonderful — and set major trends for the year to come. Here, lifestyle expert Sissy Biggers highlights the most notable trends from this year's show in Washington, D.C.
Sweet and spicy snacks
Polka Dot cracked black pepper sweet potato cracker
This fancy food comes from a neighborhood bakery based in Charlotte, N.C. Pairs well with hummus, goat cheese or salsa.
Mama Zuma's Revenge habanero potato chips
Family company Route 11 makes these chips with quite a kick.
Natural versions of the drinks we love
Fever Tree Mediterranean tonic water
Next time you're looking for a mixer, try this tonic that has fewer calories and less fructose than other tonic water.
Sweet and savory seeds
Effies Homemade Sunflower and Sesame Seed Crackers
Coarse semolina gives these crackers a trendy crunch. They're also packed with toasted sunflower, pumpkin and sesame seeds.
American Spoon whole seed mustard
Yellow and black mustard seeds soaked in vinegar and Michigan sparkling wine add a sophisticated touch to foods like pigs in a blanket and homemade hamburgers.
Spoonable sesame caramel sauce
Spoonable's founder started a caramel company at the encouragement of her friends and family who adored her cheesecakes topped in this caramel sauce. Sesame adds new depth to a simple treat.
Bacon in unlikely places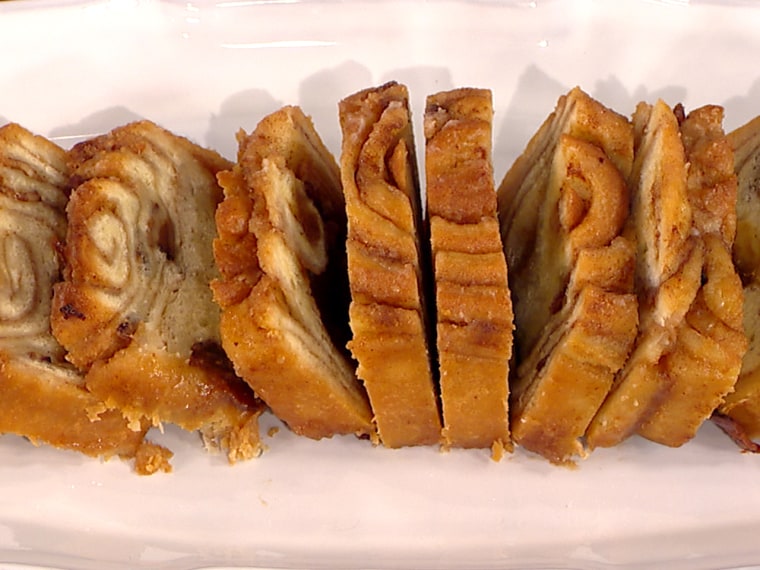 Queen City Cookies bacon schnecken
They look like sticky buns, but this German pastry has an unusual ingredient: bacon. Traditionally warmed up for breakfast, these sweet snacks can be eaten any time of day.
Pistachios please!
Living Tree Community: Alive organic pistachio butter
A USDA organic pistachio butter that's wonderful when mixed with greek yogurt for breakfast, or used as a dip for veggies. Looking to get creative? Try making mint pistachio truffles.
Fig frenzy
Coach Farm goat cheese with fig and Belle Chevre fig breakfast cheese
A line of breakfast cheeses that are hip, healthy alternatives to cream cheese. The company boasts that they make you "sexy, skinny and smart."
Dreamed up at the Boat Street Café in Seattle, these pickled figs are bathed in a sweet syrup of red wine, cane sugar, balsamic vinegar, rosemary and sea salt.
Romanicos chocolate mission fig chocolate bar
Each bar is made with a bed of pure Venezuelan chocolate and hand-placed, sliced figs.
From the heart of Sonoma wine country, the creators personally know and work with each small farmer and vineyard keeper that grow the olives or grapes used in their products.
Kit craze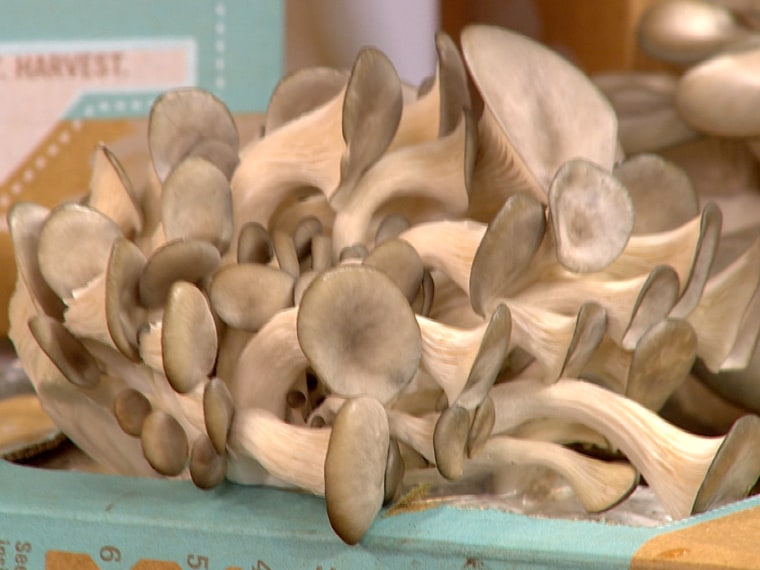 Back to the Roots' grow-at-home mushroom kit
Grow up to 1.5 pounds of gourmet, oyster mushrooms per box. Takes as little as 10 days, and once they grow, they double in size every day. This kit is under $20 and makes a great "green" gift.
Winner of the Sofi Outstanding New Product award
The Latest Scoop ginger pear sorbet by Cable Car Delights
Pear puree and fresh ginger make up this luscious sorbet, which won the award for outstanding specialty food product.
More on TODAY Food:
Get a vegetable fix at happy hour with these cocktails
Cool off this summer with Chris Kimball's icebox cakes
Oreos' 'Pride' campaign spawns online debate
Got a tiny gourmand? Try these gourmet baby food options
Survey: The country's favorite pizza topping is...
Which city hosts the most happy hours?