Pickle juice fans who would secretly love to drink the stuff straight from the jar: You no longer have to live in shame.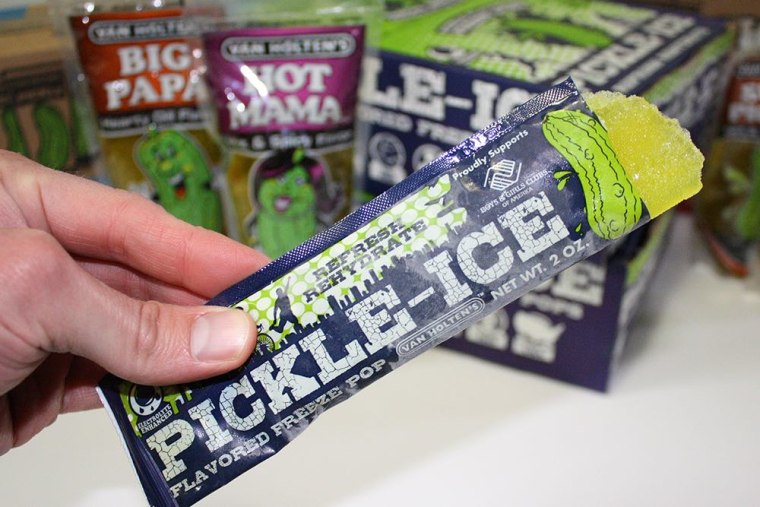 On the heels of pickle soda, frozen pickle pops are also on the rise, and getting easier to find: A company out of Wisconsin, Van Holten's, will be selling its push-up style Pickle-Ice pops in Wal-Mart stores starting in July, and the pops are already available on Amazon, and at select retailers around the country.
Funny enough, while a lot of the country has just recently been hit by the pickle juice crazy, it's been a thing for some time throughout Texas and other Gulf Coast states, Eric Girard, vice president of sales and marketing for Van Holten's, told TODAY Food.

At high school sports tournaments in the South, you might spot students selling Dixie cups of frozen pickle juice, for example, he said, and pickle-flavored snow cones are popular in the region as well.
(Studies on the issue are conflicting, as studies tend to be, but some indicate that drinking pickle juice may help alleviate cramps.)
As pickle juice is popular with athletes, Van Holten's Pickle-Ice is enhanced with electrolytes as well as turmeric, for its anti-inflammatory benefits, Girard said.
The pops will be in Wal-Mart stores by mid-July for about $2.99 per eight pack. "I would say it tastes as close to drinking straight-up pickle juice as you can," Girard said.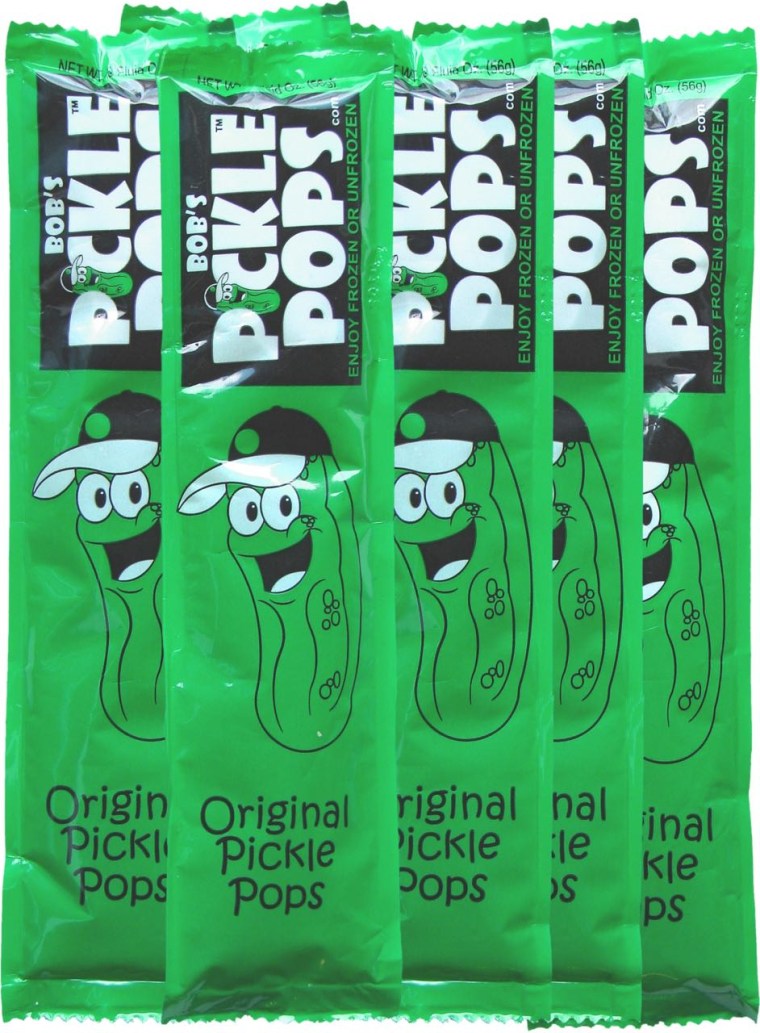 Athletes aside, here is further proof that a good chunk of the country has been enjoying the trend while for a while: At a skating rink in Seguin, Texas, Bob's Pickle Pops were born in 2008, when John Howard dreamed up the idea to sell frozen pickle juice as a refreshing treat. People went nuts for the pops, and the company was born, laying claim to being the "first pickle flavored juice in a flexible tube."
The Bob's Pickle Pops — made purely from dill pickles — which are also available on Amazon and in select stores, have been featured as an ingredient on Food Network's "Chopped Junior." Sales have doubled since the same time last year, a company spokesperson told TODAY Food.
Both companies are targeting athletes, but also all pickle lovers in general.
Explaining the appeal, one Bob's rep told TODAY Food, the dill pops taste like "a memory of childhood," adding, "We are creating a desire people do not even know that they have yet."
RELATED