Brace your taste buds and stock up on milk — there's a scorching new chili pepper in town that may just be the world's hottest ... and it's already available in hot sauce form.
The Last Dab hot sauce is made with the so-called "Pepper X," the latest creation from Ed Currie, founder, president, mad-scientist and chef behind the PuckerButt Pepper Company (and yes, that's his official title).
"It's definitely the hottest sauce on the planet," Currie told TODAY Food.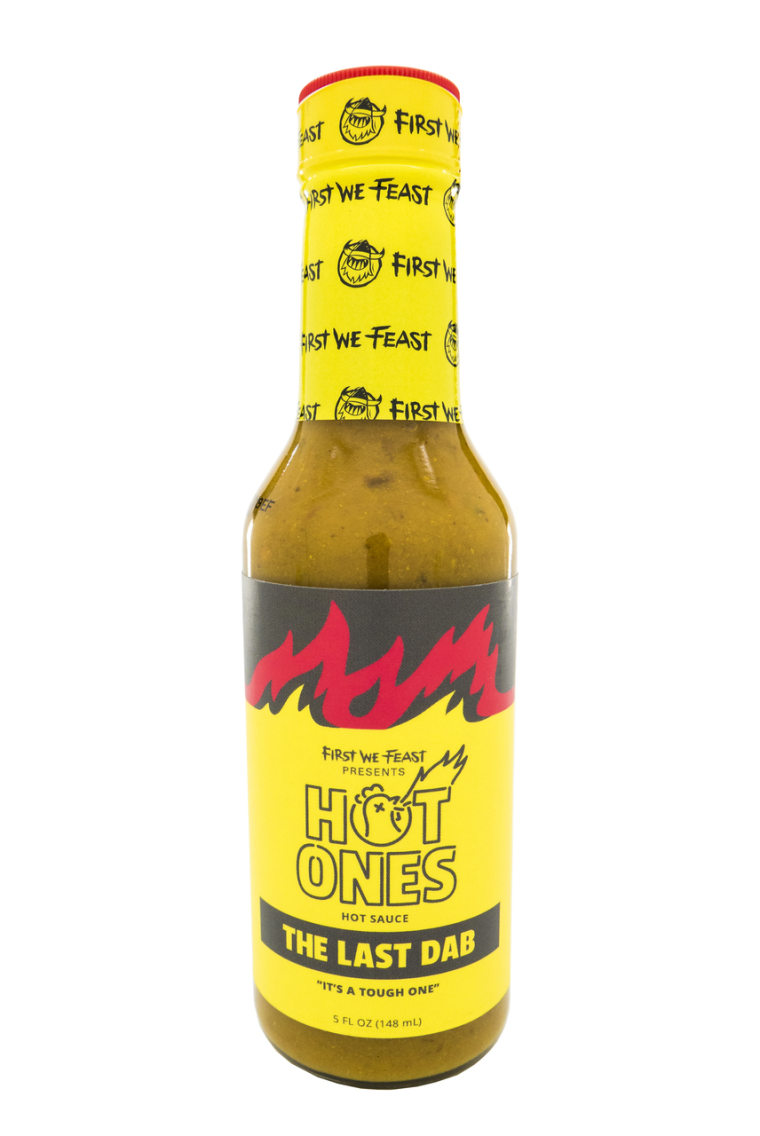 Temporarily dubbed "Pepper X," the chili pepper that gives the sauce its incredibly potent punch is expected to shatter all previous records after three official university lab results come back. In the spring, Currie is expecting the pepper will officially be dubbed as the world's "hottest" by Guinness, making it official. Though the pepper is just making headlines now, Currie says he's already spent nearly 10 years developing it.
Right now, Pepper X clocks in at 3.18 million Scoville units, which is about three times hotter than any commercially available pepper currently out there, Currie said. (By comparison, Currie's Carolina Reaper averages 1.56 million, and a jalapeño ranges from 2,500 to 10,000 Scoville units.)
The sauce is a collaboration between Currie and Heatonist founder Noah Chaimberg. Since Heatonist wanted its sauce to, you know, actually taste good, they added ginger, coriander, cumin, mustard and turmeric, to give the sauce a unique flavor and even more heat. The Last Dab is made with 93 percent peppers, 7 percent vinegar, plus the additional spices.
And it looks like a lot of people enjoy painful eating experiences because it's been selling out fast (you can buy it here). They are now ramping up production to meet demand, Currie said.
So what happens when you actually try it? According to tasters, it takes about 40 seconds for the heat to truly hit — and wreak havoc on your taste buds and body — as you can witness in this video via First We Feast, where pepper-heads line up to try the sauce.
So how does one go about creating the world's hottest peppers in the first place?
For Currie, it was kind of an accident. Originally, he was looking to raise peppers with sub-capsinoids that could potentially help fight cancer. As he cross-bred plants — a process that takes years because horticulturalists don't consider a new breed stable until they're grown 8 to 10 generations of a plant. "Our geneticists believe we stumbled upon the right mixture of genes to increase capsaicin production," he explained.
"Pepper X" will not be the official name of this new pepper, though, Currie told us.
Contrary to online rumor mills, Pepper X is fit for human consumption, Currie said.
"Unlike the Internet, nothing physically permanent can happen to you from eating a pepper, unless you have a preexisting condition, like an allergy," Currie said. (He's joking about the Internet part.) "Your mind says, 'it's hot,' but people can't get a hole burned in them, that stuff is nonsense."
"Think of it this way," he explains. "Police would not use it if it caused permanent damage. [Capsinoids are] a poison to your body, essentially, but you would have to eat your body weight to kill yourself. It also helps release endorphins, though, akin to a runner's high."
Make no mistake, this stuff is hot though—and cruelly, the heat hits about 40 seconds after the first taste, so if you do take the plunge, go slowly.
Hot sauce is a cutthroat business, and people are quick to scoop up URLs and trademarks at the whiff of any, um, hot new pepper, he said, adding that customers will actually help decide the final name.
You won't be able to buy a Pepper X chile pepper until at least this spring, once the official word is out from Guinness, Currie said. Even then, you'll only be able to buy the pepper directly from Currie's site — so don't expect to stumble upon these scorchers at your local Safeway.