The first Monday in May may be considered fashion's biggest night, but for one celebrity, it was fast food's biggest night.
On May 1, gobs and gaggles of celebrities gathered at the Metropolitan Museum of Art for 2023's Met Gala, including "A Thousand And One" star Teyana Taylor, who was the picture of cool at this year's exhibition, "Karl Lagerfeld: A Line of Beauty." She was one of designer Thom Browne's invitees, along with Jenna Ortega, Olivia Rodrigo, Janelle Monáe, Alexander Skarsgård and Pusha T.
For the charity event, Taylor was decked out in custom Thom Browne: a backless jacket with cutouts in gold, black and silver with a matching drop-waist skirt, accompanying bag and — according to multiple celebrities on Instagram — a takeout meal from Chick-Fil-A.
"Teyana Taylor is embarrassing me. She brought (Chick-fil-A) to the #MetGala. I want her away from me... #HARLEM," wrote rapper Pusha T in his Instagram story, noting her Upper Manhattan hometown.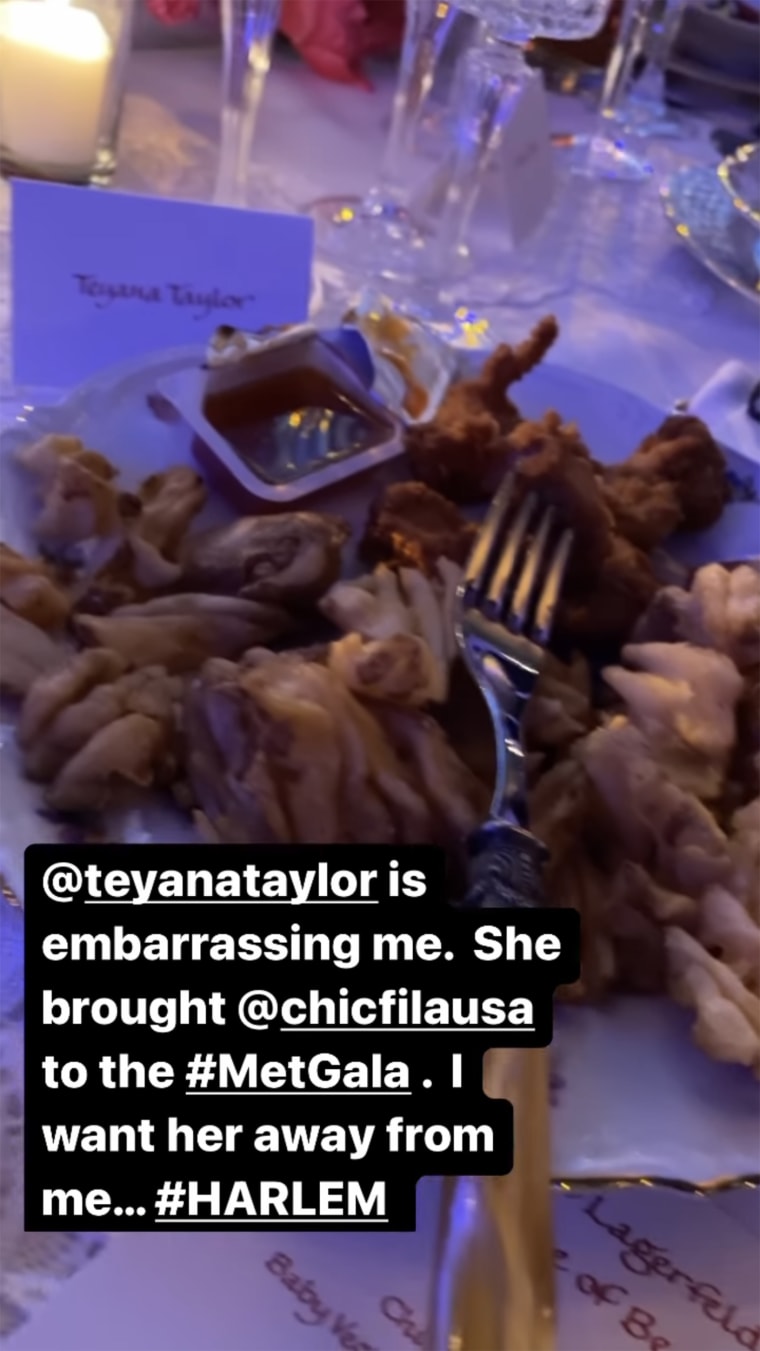 Seated next to him, Taylor seemed to opt out of the menu entirely, and instead tucked into her alternative meal plan, which included Chick-fil-A's chicken strips, waffle potato fries and dipping sauce.
Although Met Gala guests were treated to food by caterer Olivier Cheng, who served a menu inspired by an infamous party Lagerfeld himself threw, Taylor decided to forgo the meal and instead use the vintage china at the event to plate her fast food.
This is something that Usher, another attendee, found very amusing, being shown laughing and telling Taylor he "loves" her in a subsequent Instagram story. "@usher tried to stop her…," Pusha T wrote.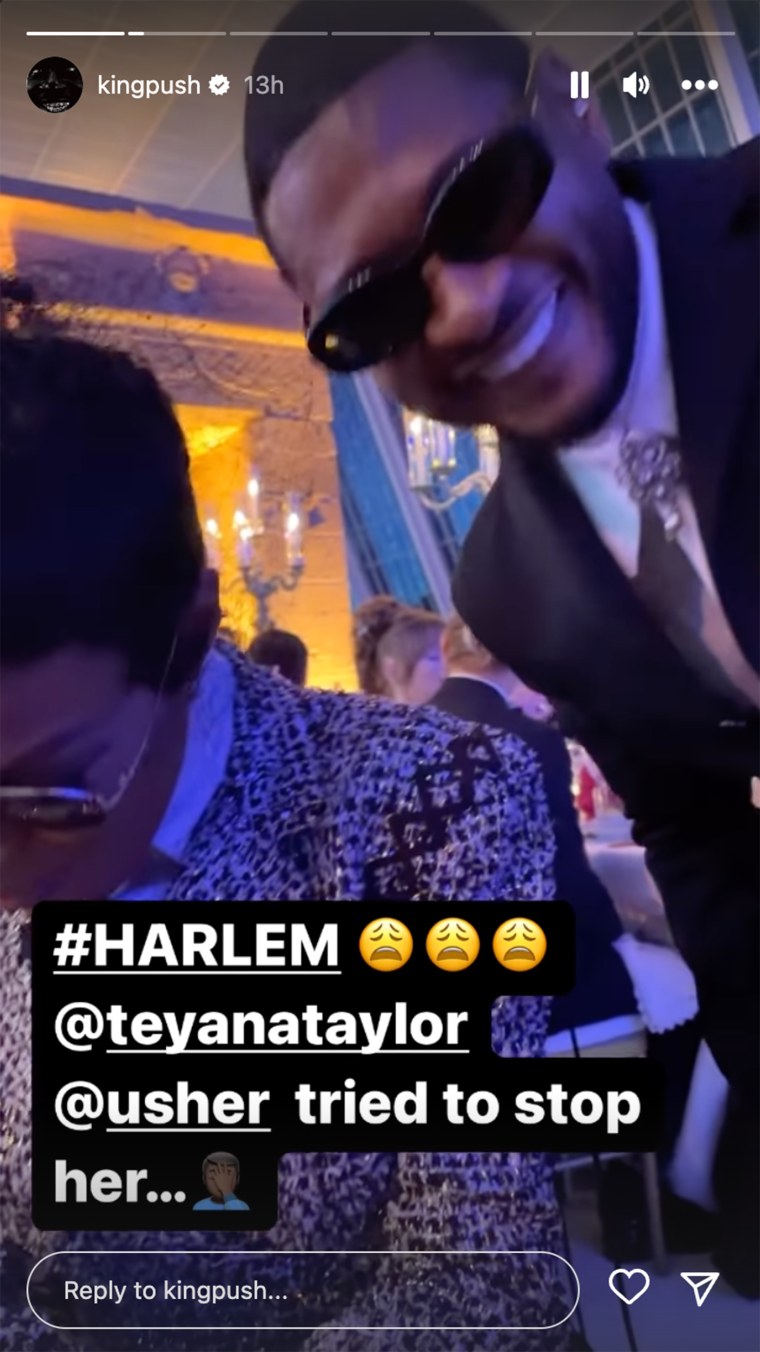 For the rest of the glitterati in attendance, however, Cheng served a starter of chilled spring pea soup with baby vegetables, lemon crème fraîche and truffle "snow" followed by salmon with vegetable broth, asparagus, pickled strawberries and radish.
Taylor poked fun right back at Pusha T, showing his empty bowl of pea soup on her Instagram story.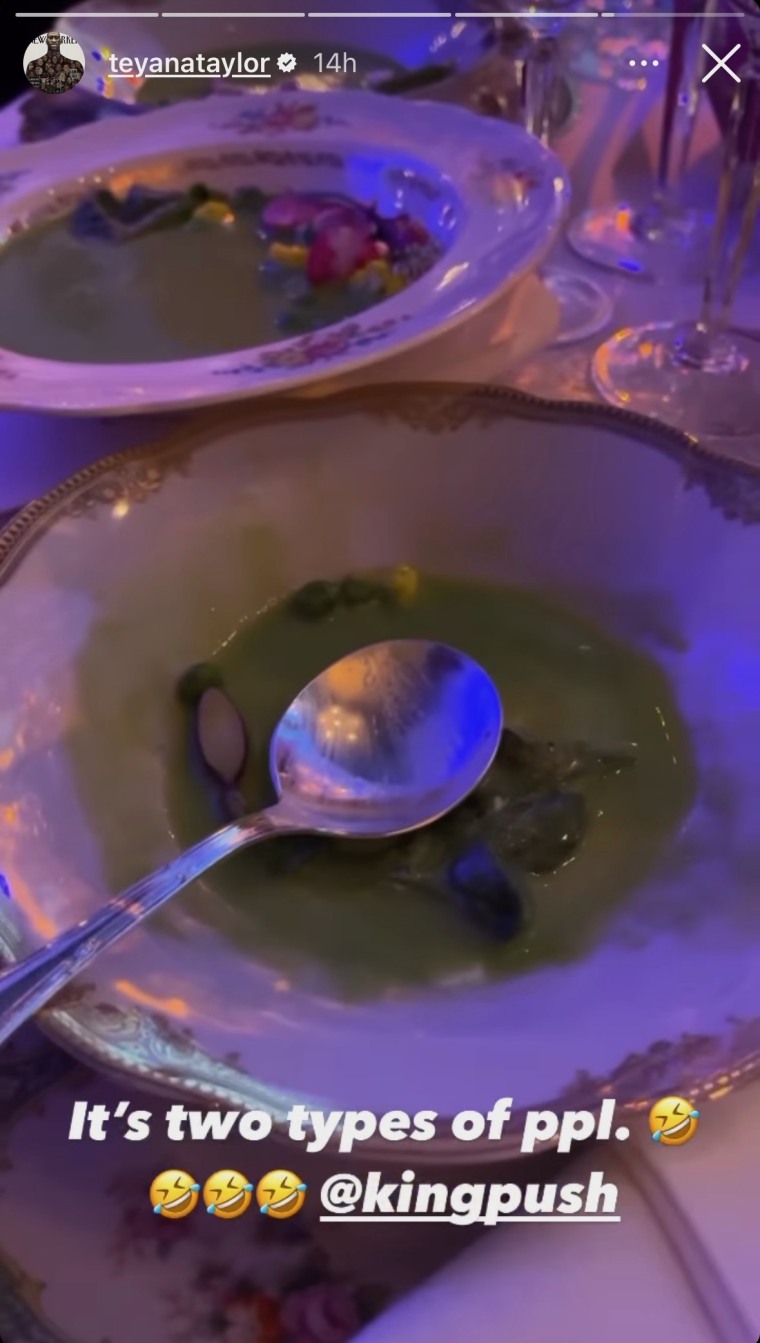 "Embarrassing, embarrassing," Taylor says as she films Pusha T cracking up with laughter.
Taylor saying no to pea soup for her deep-fried Met Gala meal doesn't mean she didn't get her daily dose of greens. Earlier in the day, she posted what she did to get ready for the event to her Instagram stories, which show her meal of a salad and an IV drip for a double dose of nutrients.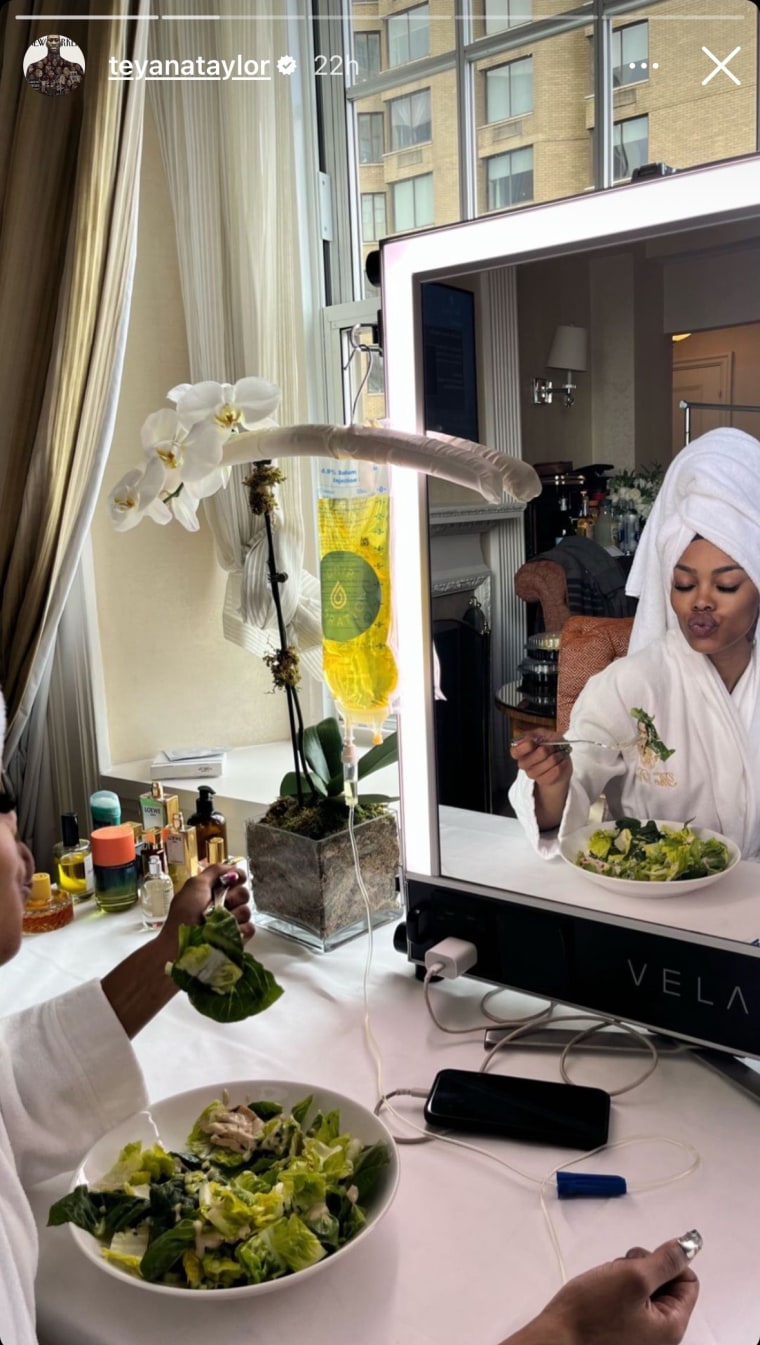 "Happy Met Monday y'all," Taylor says, fork in hand — likely very thankful that it's not Met Sunday, or else Chick-fil-A would have been closed.