What do you do when you're dressed to the nines and you just won an Olivier Award? Head to the nearest McDonald's, of course. At least that's what Paul Mescal did to celebrate his big win over the weekend — and people are lovin' it.
While attending the Olivier Awards in London, the Irish actor took home the Best Actor award for his work in the play "A Streetcar Named Desire."
Afterwards, the 27-year-old made a beeline for a local London McDonald's and his sister Nell Mescal shared the adorable photographic proof in her Instagram Story.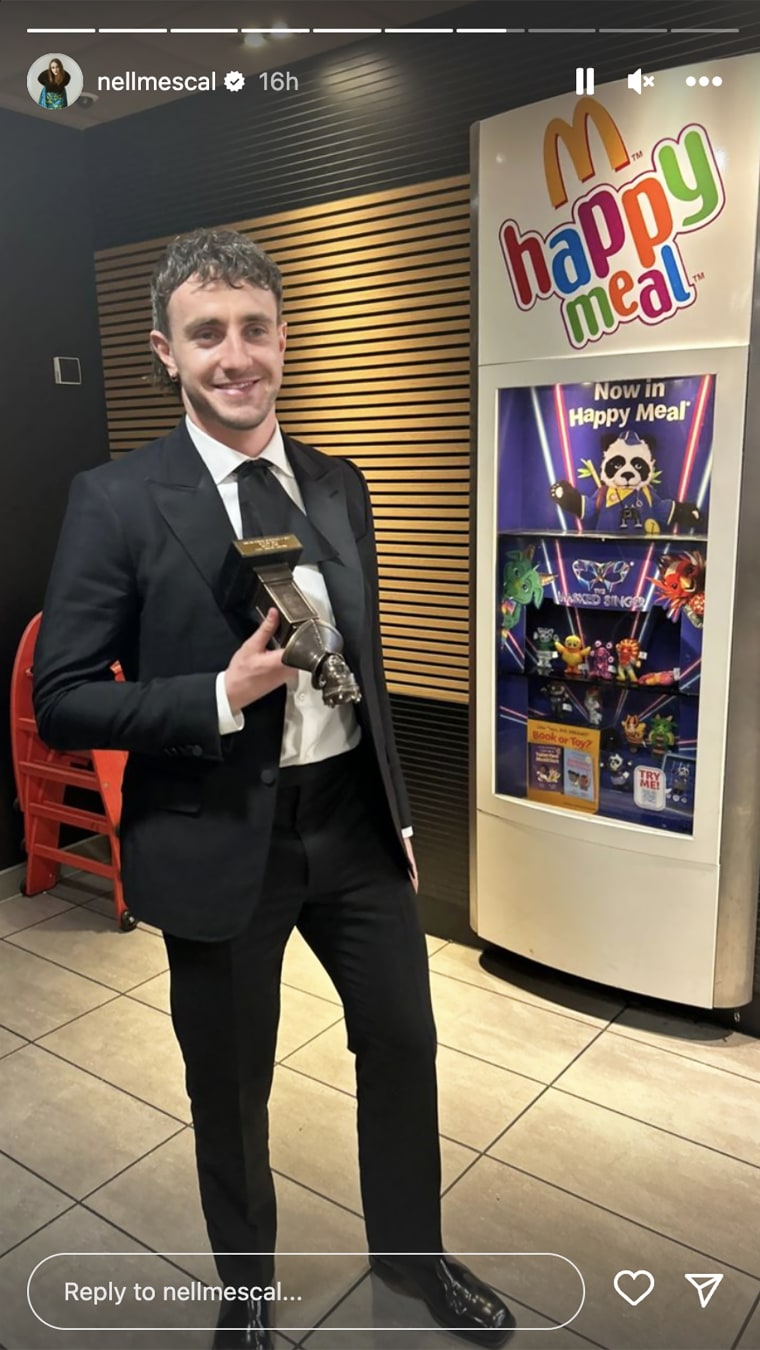 In the first photo, the actor stands in front of a sign advertising the fast-food chain's signature Happy Meals as he holds his award upside down and smirks at the camera.
The next photo shows Mescal tilting the award, which features a bust of Laurence Olivier as Henry V, towards his drink from McDonald's as if to give it a taste.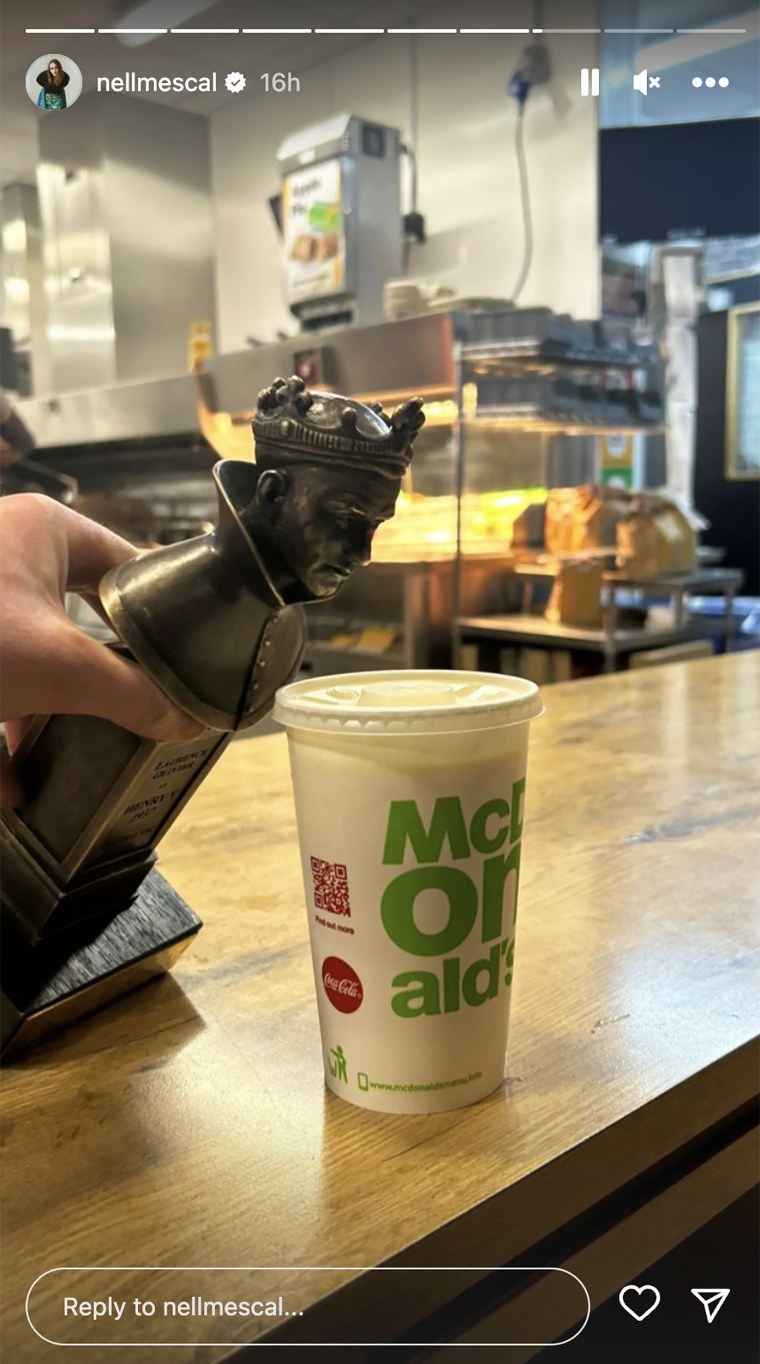 In the last photo, the "Normal People" star clutches his award in one hand and a bag of McDonald's food in the other, and he looks pretty darn content.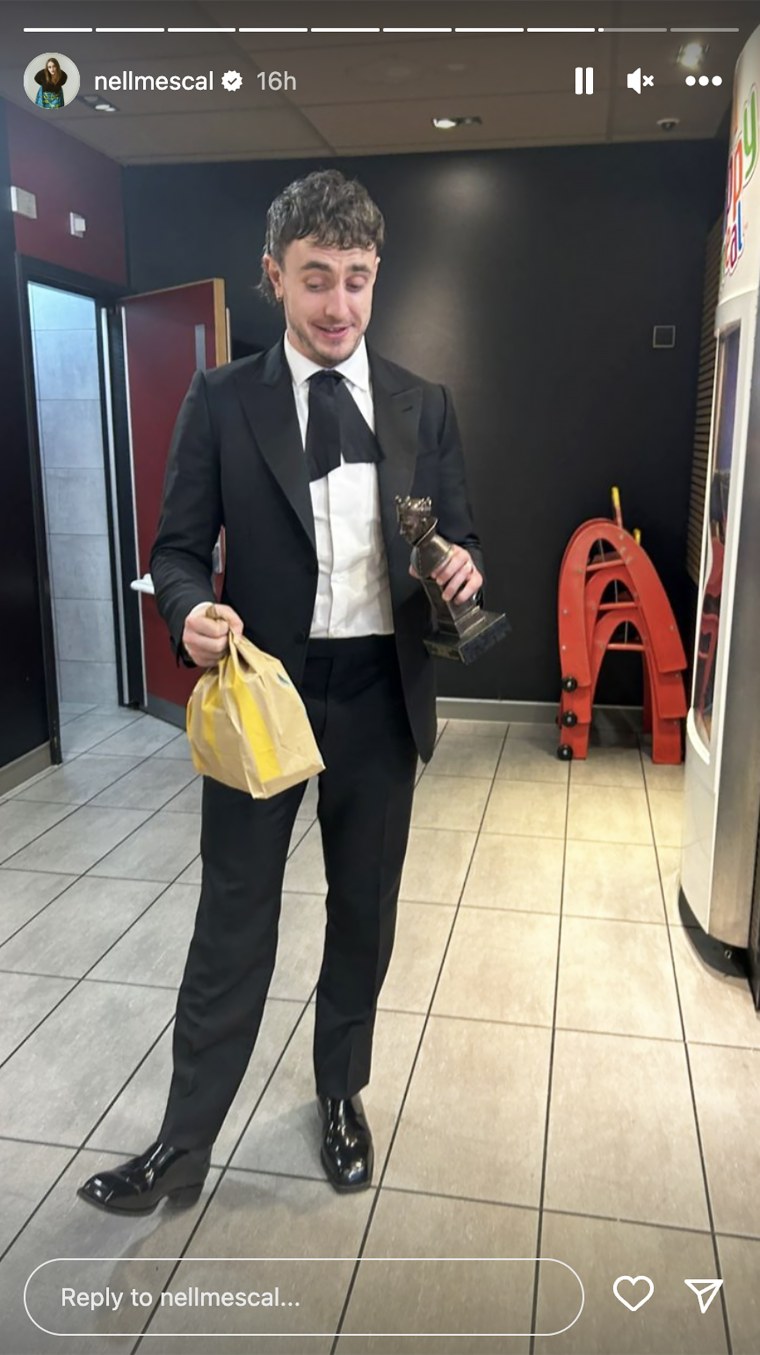 The Twitter account for McDonald's UK responded to the pictures and asked the question we were dying to know.
"HUGE congrats to the Paul Mescal but what we're all thinking is, what did he order…@nellmescal_?
The musician replied, "I can't remember but he got mad at me when i tried to have some of his bbq sauce." In response, one Twitter user suggested that she "steal the olivier from him after that."
Nell Mescal also shared an additional photo of her brother wearing a pointed hat at the fast-food joint and revealed that she ordered the plant-based burger.
After reading the post on the McDonald's Twitter page, several social media users weighed in, including one who penned the following cheeky response: "Here i only read McMescal." The restaurant's account replied, "👏 for you sheila."
Another commented, "give us a paul mescal meal."