The way to Mindy Kaling's heart is through her stomach.
The "Office" alum, who is a single mother to daughter Kit, 5, and son Spencer, 2, says she struggles with how much food to prepare for her family, while noting how important it is for her friends to like Indian food.
"The trickiest thing for me is portion size," Kaling told Better Homes & Gardens. "I have a small family, and all of these recipes I find are for a ton of eaters. I can make a big meal when my dad and stepmom are here or if the kids' nanny stays for dinner.
"I'm not the biggest fan of leftovers. It's one of my worst qualities. The minute I put it away in the fridge it becomes 90% less interesting to me. I'm trying to change that in 2023 and get into leftovers."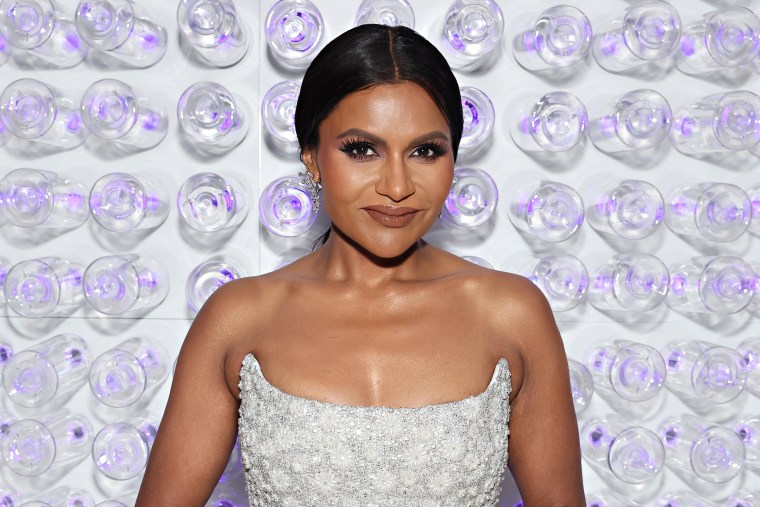 Kaling also says she has to tailor food for her kids, while pointing out how liking Indian food is a way to win her over.
"My son eats anything, which is such a refreshing quality," she said. "My daughter is very picky. If I'm making a Bengali egg curry or a dal, I have to make a version of it that's less spicy and then spice it up for me and my dad.
"I love cooking for my friends too. Almost all of my friends love Indian food. It's kind of a prerequisite for friendship with me."
The "Never Have I Ever" creator says she has "a busy schedule," which has prompted her to find ways to save time while making quality food for her family.
"I love to find any cheats that save time but still make it possible to put a home-cooked meal on the table," she said. "If I have to buy prechopped onions, I will do it if it means I can save a few minutes. Chefs will frown on that, but I don't."
Kaling, who whipped up the "family meal spaghetti" from "The Bear" last summer, has also developed a following for sharing recipes on Instagram. She says Indian food always draws a reaction.
"Any Indian dish I make gets a lot of attention," she said.
"I don't know whether that's just because it's anthropologically interesting or not. There was one time when I approximated this recipe from this show called 'The Bear.' They served a house meal, a spaghetti dish, that they made on the show in detail. I sourced that recipe online and made it, and it was actually amazing. People really liked that because it was tied to a popular show."
Kaling also said fans tend to respond to food that has some sort of personal connection.
"What people love is any recipe that has a story to it," she said. "I grew up eating Indian food about 50% of the time, so whenever I find an easier, faster version of something my mom used to make, I think people like to learn about it."