A New Jersey couple is showing their devotion to the greasy spoon, two entrees at a time.
On TODAY Aug. 4, Al Roker met New Jersey couple and diner devotees Jon and Karri Ricklin. The pair, who have been married for 39 years, started a journey in 2015 — to visit every diner in the Garden State.
"I think everybody would be fortunate if they could have an epic quest that they were on. You both have an epic quest," Al says to the couple in a booth at Mark Twain Diner & Restaurant located in Union, New Jersey, the setting for their chat.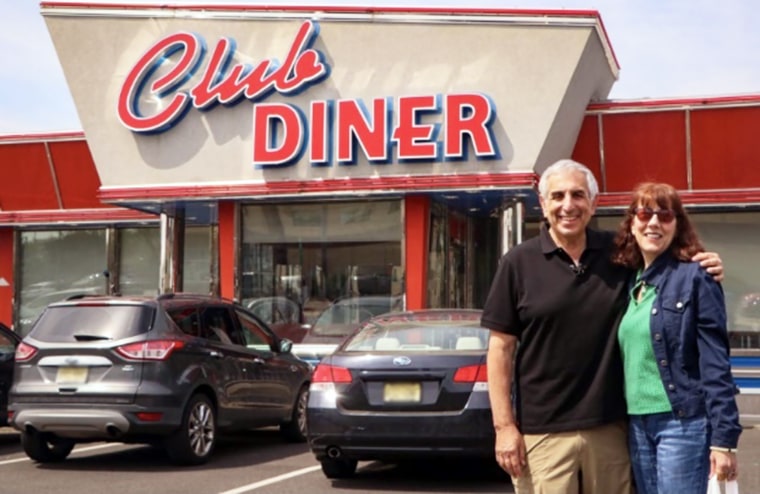 "Our quest is to eat at every diner in the state of New Jersey. We have more diners in New Jersey than any other state," Jon tells Al, adding that New Jersey is known for its extensive collection of diners. "We just thought that it would be cool just to drive around the state and sample and eat at every one of them. And it's turning out to be a bigger quest than we probably originally anticipated."
Turning his attention to Karri, Al asks, "So why diners, Karri?" and she replies with a characteristically down-to-earth answer for the couple.
"You gotta eat," she says. 
Although the explanation is straightforward enough, Jon explains the backstory in a bit more detail. It all started with their very first diner and a quick snapshot.
"We were ordering and Karri just said, 'Let me take your picture.' I was holding the menu, and she just snapped a picture of me holding the menu," Jon says. "Half jokingly, I said, 'It would be really cool if we could take this exact same picture at every diner in the state of New Jersey,' at the time having no idea how many there were."
As a state with many, many diners, eating at every single one of them has been quite the undertaking, and it could never be over easy (get it?) but, slowly but surely, Jon and Karri have been meeting the challenge.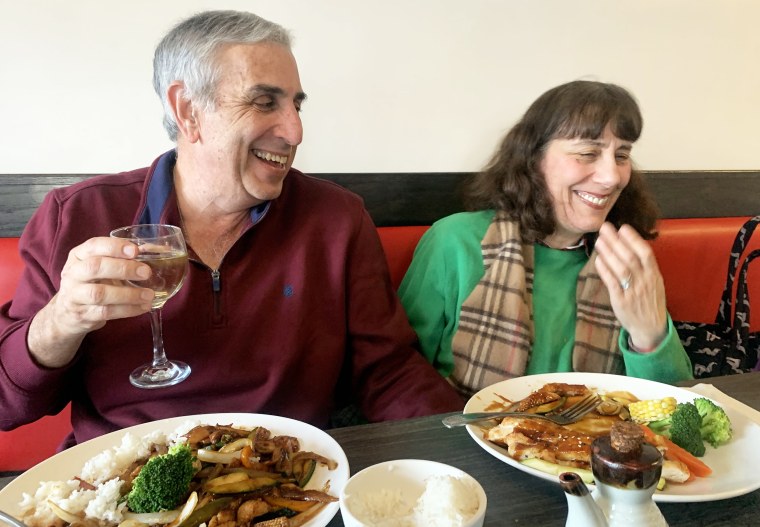 "I keep a database and I try to keep up with it as best I can. Right now I have about 415 diners," Jon says, adding that he and Karri have already crossed off hundreds of diners off the list.
"This is 212," Karri says of the diner they ate at with Al. Only 203 to go — a piece of cake, or cherry pie a la mode, perhaps.
Jon, who owns his own dry cleaning pickup and delivery service, waits for Karri, a nurse, to get her next month's schedule to see which days off they have in common. "This is like a treat, we don't get too many of them, especially during the week," Jon explains.
Then their orders arrive. Jon gets a chicken wrap and Karri gets a salad. Al, with his grilled cheese with bacon and fries, asks if there's a method to the couple's ordering madness.
"It depends on the time of the day. Although breakfast is generally served at diners anytime, (you) kind of have to be in the mood," Karri says. She thinks for a moment and settles on her go-to: "Salads."
Jon interjects with something she orders sometimes, a tuna sandwich. Sometimes. "If it's not gloppy," she clarifies.
As for Jon's diner staples, he likes a little bit of everything and is very into a variety plate.
"The basics, either a burger most of the time wraps, paninis, the souvlaki and gyro platters," he says. "With our schedules it's tough sometimes to get to breakfast but you know, what will usually happen is she'll order her eggs and it'll come with sausage or bacon. She sort of slides it over to me."
Over their meal, Al asks what their favorite part of the journey has been so far.
"I think talking to some of the waitresses is great … they all have the personality," Jon says."They'll call you 'hon' like they did at one we went to last night. I go, 'We're at a real diner.'"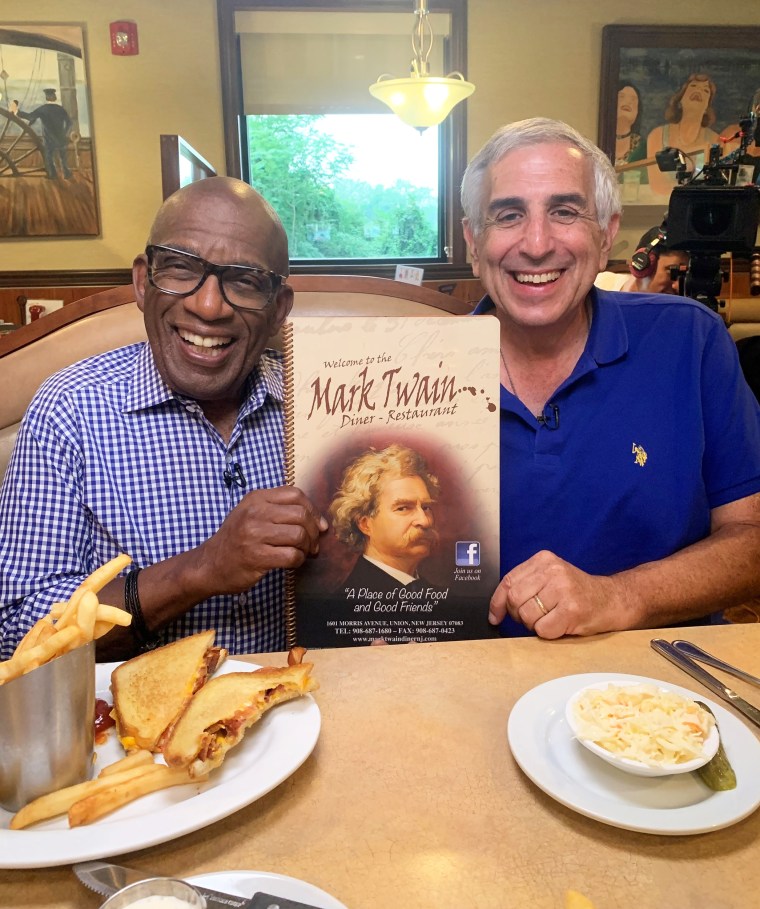 The couple has been documenting their diner visits on social media. Their Instagram account, @njdinerjourney, boasts many posts with Jon posing with a menu at many of the spots he and Karri have visited. There will be one, though, that features Al, who asks to pose with him for this diner's photo.
"I guess at the end, if you've been to 415 diners and you're still together, that's pretty successful," Al tells the couple.
"Right," Karri agrees. "It's a vacation … without the suitcase."