Go ahead and cancel whatever plans you have for the spring holidays because Oreo just came through with a game changer: Peeps Oreos.
That's right. I don't know about you, but I am going to need at least a day to process the news of this wild dessert mashup, and then about a week dedicated solely to couch-sitting and strange-cookie-snacking.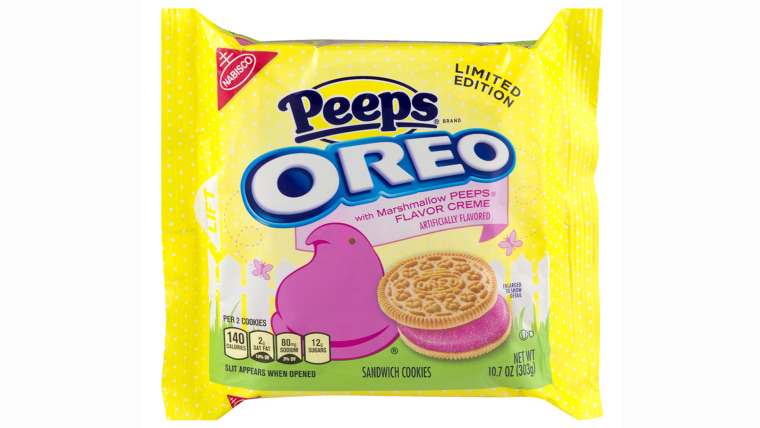 Images of the Peeps Oreos just popped up on Walmart.com (sadly they're not for sale on the site yet), and I love that they went with a pretty pink marshmallow-and-sugar-crystal Peeps filling between two vanilla cookies. I can't wait to try them!
RELATED: Oreo reveals choco-chip cookie and it's amazing
While some editors in the TODAY office are still skeptical after the great Swedish Fish debacle of August 2016 (let's just say they were, um, interesting), I'm standing behind these little babies in full faith. I'm a true believer that they will bring a glittery marshmallow-y goodness to America's favorite cookie. At the very least, they'll be pretty to look at, right?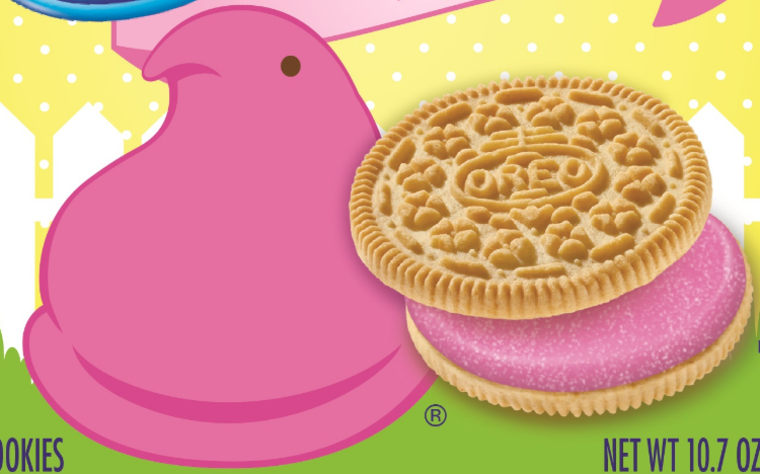 RELATED: Oreo reveals first candy bars ever and they're perfect
The new limited-edition Peeps Oreos will be available nationwide on February 22nd, a rep for the Oreo Wonder Vault told TODAY Food. It's safe to say that whether you are a Peeps fan or an Oreos fan, this fun combo will certainly prove to be, if nothing else, an interesting way to welcome a new season.
As always, Twitter came through with opinions fully planted on either side of the Peeps-Oreos aisle:
Stay tuned to TODAY Food for a Peeps Oreos taste test.