Paula Deen is being accused of being a racist. Again.
The celebrity chef, whose cooking empire crumbled after she admitted to using a racial slur, cooked up new controversy Tuesday when her verified Twitter account shared — and subsequently removed — a picture featuring her son in darkened makeup.
The photo features her dressed up as Lucille Ball and her son, Bobby Deen, as Ball's Cuban husband, Desi Arnaz. In an ironic twist of foreshadowing, the since-deleted tweet read: "Lucyyyyyyy! You got a lot of esplainin' to do!" The post also included the hashtag "#TransformationTuesday."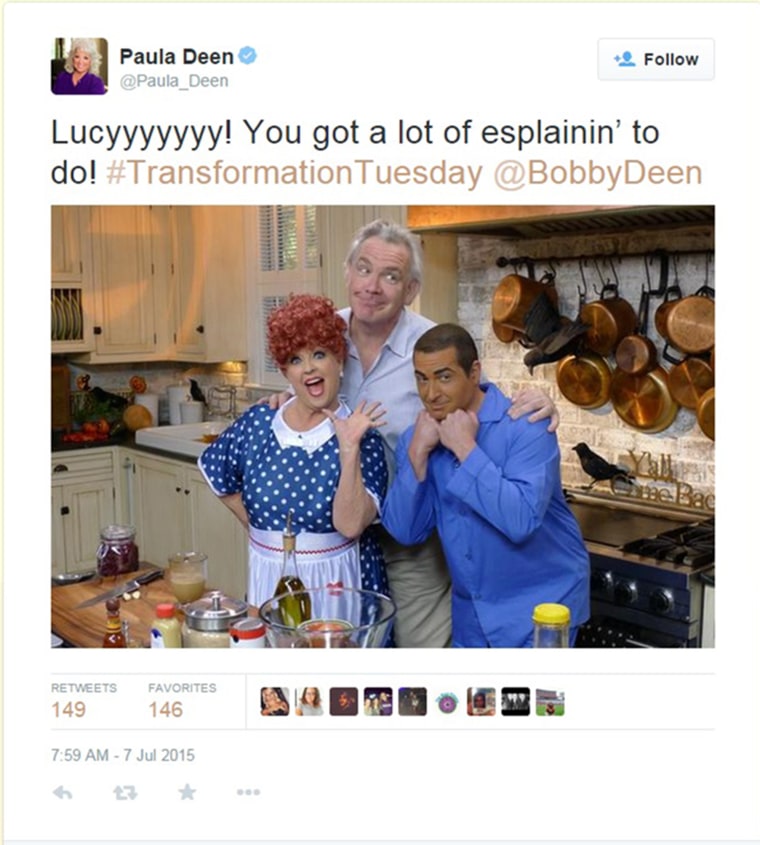 "Paula Deen's Social Media Manager posted a picture this morning of Paula and Bobby Deen dressed in costume as Lucy and Ricky, from I Love Lucy. This photograph is from a Halloween episode of Paula's Best Dishes that aired in 2011," a representative for Deen told TODAY in a statement Tuesday.
"Paula immediately had this picture taken down as soon as she saw the post and apologizes to all who were offended. As such, Paula Deen Ventures has terminated their relationship with this Social Media Manager."
Though the tweet was removed from Deen's account, the 2011 photo was still accessible on Deen's Facebook page for several hours after controversy swirled around the image, along with another picture of Bobby in the makeup chair. Both posts were removed from Facebook on Tuesday afternoon.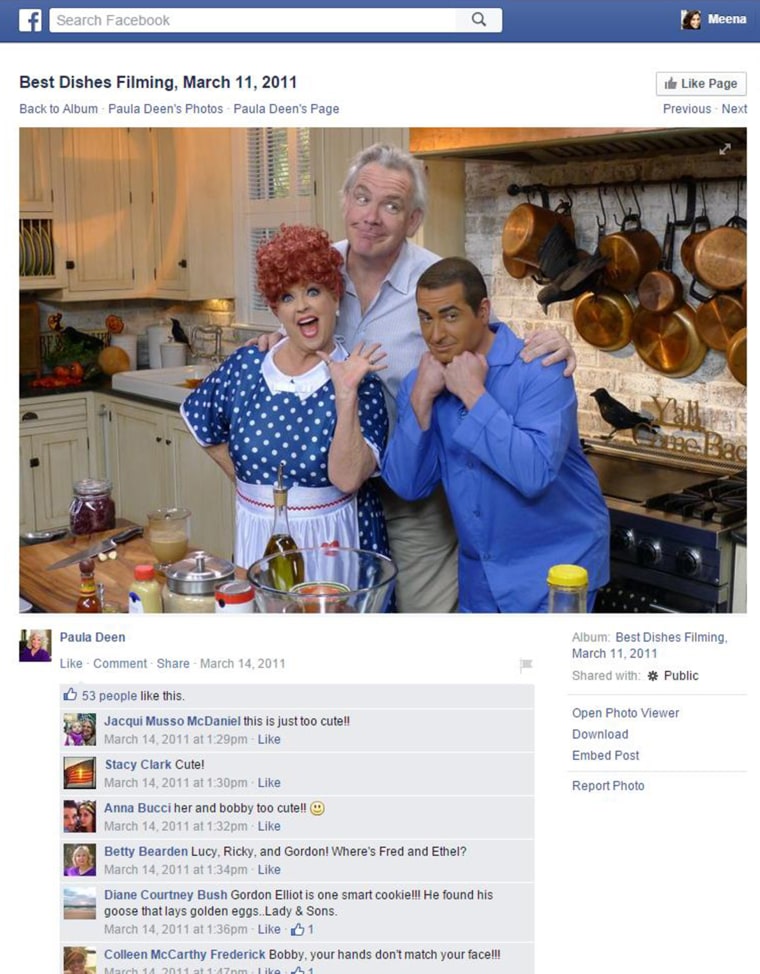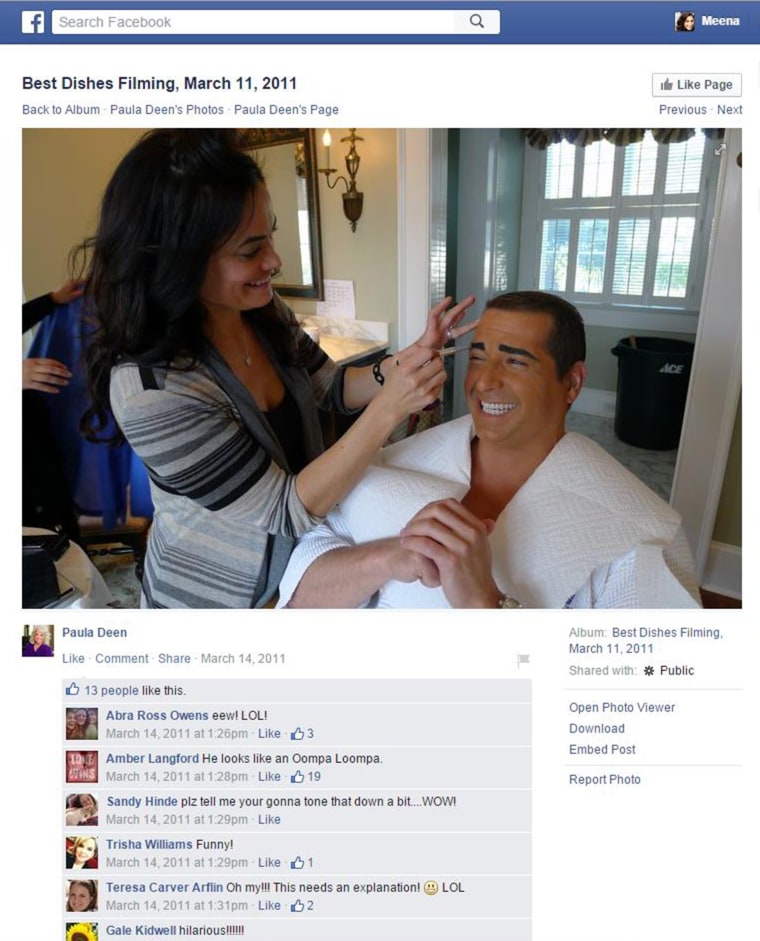 Deen was a popular Food Network celebrity and head of a multimillion culinary business when she watched her empire crumble in 2013 after a former employee complained in a lawsuit she used the n-word and made numerous racially insensitive comments among her workers.
WATCH: Paula Deen: 'I would not have fired me'
The lawsuit was eventually dismissed, but by then, Deen was fired by the Food Network and lost numerous lucrative contracts with Smithfield Foods, Walmart, Target, QVC and others. Deen later publicly apologized on TODAY in a tearful interview with Matt Lauer.
"If there's anyone out there that has never said something that they wish they could take back, if you're out there, please pick up that stone and throw it so hard at my head that it kills me, please I want to meet you," Deen said at the time. "I is what I is and I'm not changing."
Reaction to the photo came swiftly from social media, where harsh comments reflected the widespread anger the butter-loving cook drew from her previous race-related scandal.
Follow TODAY.com writer Eun Kyung Kim on Twitter.