When it comes to visiting Paris, plan as little as possible — and instead, savor the sights, sounds and tastes all around you. At least, that's the advice late chef Anthony Bourdain gave to comedian Patton Oswalt.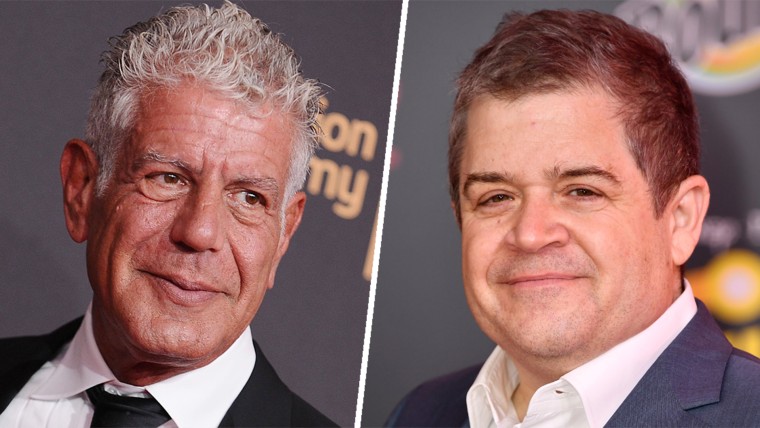 Oswalt revealed on Twitter over the weekend that when he and his second wife, Meredith Salenger, were planning their honeymoon trip to Paris, their friends and family provided recommendations on where to go and what to eat.
Oswalt, 49, sent the list to the "Anthony Bourdain: Parts Unknown" host, who died of an apparent suicide last Friday, to ask for his feedback. Bourdain's brashly honest — and characteristically profane — response captured both his passion for the City of Lights and his zeal for living life to the fullest.
"I'm a fan and an admirer so gotta tell you this is no way to enjoy Paris. F--- them. All of them," Bourdain responded to Oswalt, according to a screenshot the comedian shared.
"They're THERE, everywhere," he wrote of Paris' countless delights. "You will see them from the car window as you go and do important s--- like live your life. In Paris!"
Above all, the enthusiastic world traveler urged, "Try and plan as little as possible."
Of course, Bourdain couldn't resist sharing a few favorite Parisian dining spots with the comedian.
"Le Comptoire is great. Amazing food and perfect atmosphere. Show early and squeeze in to L'Avant Comptoire next door," he advised. "Le Dome for shellfish tower. Rue Mouffetard for the market. And sandwiche jambon or fresh croissant anywhere at right time."
Oswalt was clearly emotional re-reading Bourdain's inspiring advice again. "I love and miss him," he wrote next to the chef's thoughtful note.