Super star singer turned dessert maven Patti LaBelle surprised Tamron Hall and Billy Bush this morning with her brand new cobblers.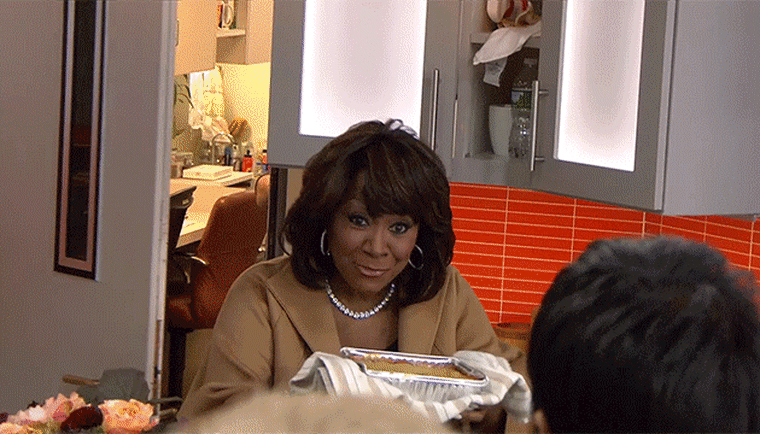 Ms. Patti's sweet potato pie went viral last holiday season, and she had to follow it up with more sweets this season. The newest desserts include a berry cobbler, peach cobbler and apple cobbler.
Oh! And there's also a apple pecan cake and sweet potato loaf. The line already included a caramel cake and vanilla pound cake too.
Next up for Ms. Patti will be a line of sugar-free desserts, something close to her heart because she is a diabetic, she told TODAY. She'll also release a dessert cookbook in April 2017.
This isn't the first time that Ms. Patti has surprised Tamron and her TODAY co-hosts. Last year, while watching a viral video in which a man literally sings the praises of Patti LaBelle's Sweet Potato Pie, the "Lady Marmalade" chanteuse made her first unexpected appearance—with pie in hand, of course.
After the viral video, Ms. Patti's sweet potato pies sold out throughout the country at a rate of one pie per second for 72 hours straight. But don't worry! You can get your hands on Ms. Patti's latest cobblers and other desserts at Wal-Mart now, or you bake up her signature sweet potato pie with her recipe, right here on TODAY Food.