Parsnips look like pale yellow carrots and they are indeed related. They have a nutty, slightly earthly flavor that works in both sweet and savory dishes. Like carrots, parsnips can be roasted, sauteed, boiled or pureed; they're also great in soups and stews and can be shredded and folded into muffins, cakes and quick breads. Read on for tips on shopping for, storing and prepping parsnips.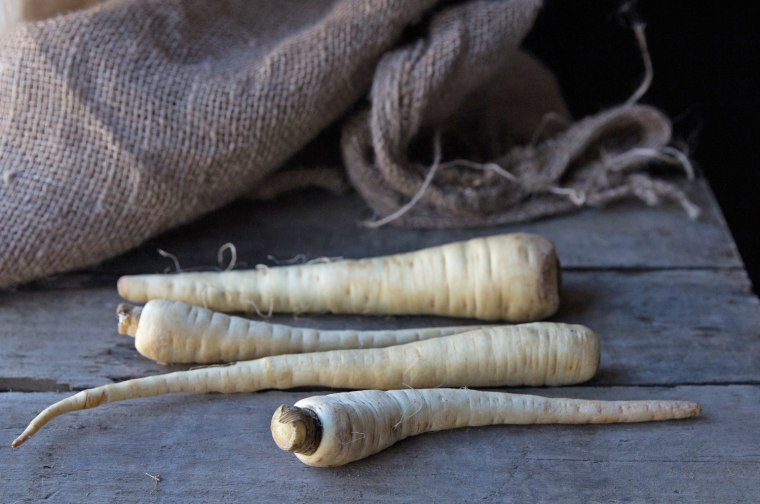 How to shop for parsnips
Look for parsnips that are firm, smooth and blemish free. There's nothing wrong with less-straight specimens but they may be harder to clean and peel.
Seek out small to medium parsnips. Smaller ones are sweet and tender while larger ones can be fibrous and woody.
How to store parsnips
Store parsnips in an unsealed plastic bag in the refrigerator. They should last for at least a couple weeks.
How to prepare parsnips
Parsnips can be peeled with a vegetable peeler or simply scrubbed under cold running water. Once peeled, parsnips will oxidize, so if you don't plan to cook them right away, keep them in water with a little lemon juice.
Parsnips can be eaten raw, but they're typically cooked.
Great parsnip recipes
Pork roast with caramelized parsnips
Lauren Salkeld is a New York-based writer, editor and recipe developer. She's the cookbook columnist for Tasting Table and has written for Food & Wine, Rodale's Organic Life, Epicurious and Gourmet.