Padma Lakshmi may be best known as the Emmy-nominated host from Bravo's "Top Chef," but her decade at the helm of that reality TV cooking competition is just a small part of her life.
A new memoir, "Love, Loss and What We Ate," offers fans a chance to get to know her much better. And during a Tuesday visit to TODAY, the 45-year-old host, model, actress and author opened up about the personal revelations she makes public in the book.
On her relationship with novelist Salman Rushdie, whom she married in 2004 and divorced in 2007:
"I was with Salman for eight years — and at the time that's half my adult life. It was a wonderful relationship, and like any marriage, it had its ups and downs."
"At the time [of our split], I really needed to take care of my health, and I couldn't take care of my health and get well and also take care of my marriage."
"I did the best I could and, by the way, I think Salman did the best he could. And there was a lot of love there. It just didn't work out."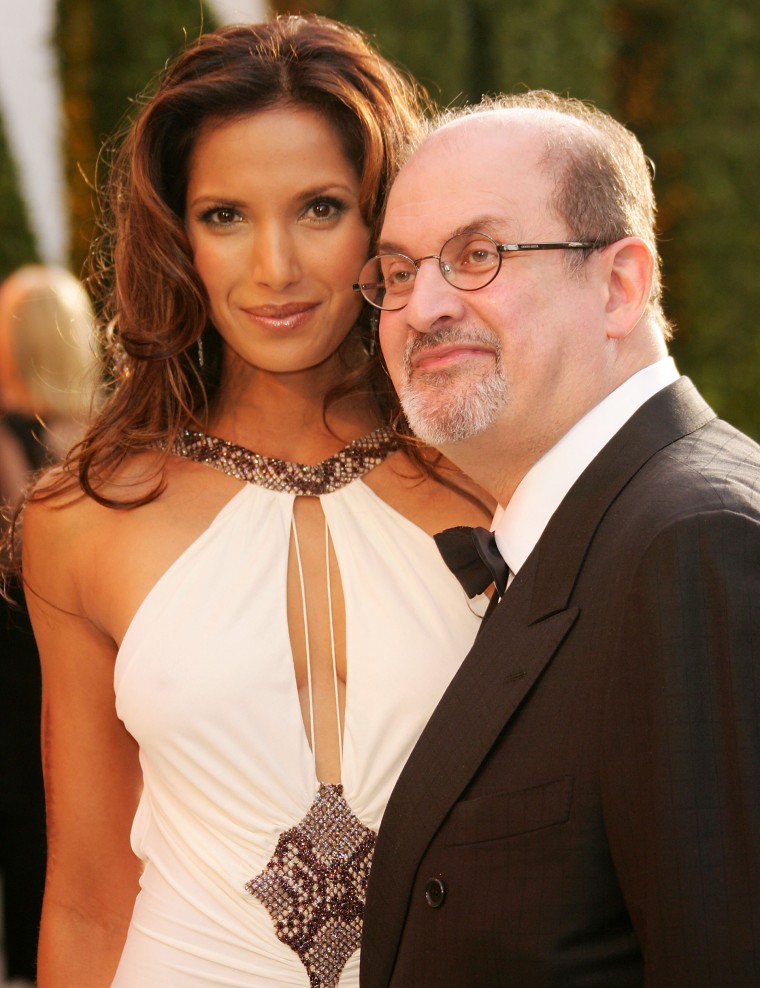 On dating two men after her divorce and being uncertain which one fathered her daughter at first:
"It probably wasn't the best choice, but it was the choice that I made at the time. I didn't want to be in a serious relationship. I was still really hurting from my divorce. "
"I probably shouldn't have been with anybody and just taken time for myself. But I was presented with two very different, very interesting men. Men do it all the time. I chose to do it, and I was open with the men involved."
"I'm going to own my history."
On her health struggles with endometriosis, a painful disease which can also impact fertility:
"From the time I was 13 until the time I was diagnosed, I missed 25 percent of my life. So I'm sitting here and I've lost six years of my life to this illness."
"It's very debilitating. ... It's starts in adolescence, when it's such a tender time to begin with, and no one wants to talk about it."
On juggling motherhood and her career:
"I mean I think we all try to balance everything and sometimes it works and sometimes it doesn't"
"What I'm going through is no different than what most mothers who work are going through now."
MORE: Padma Lakshmi's advice for parenting picky eaters: 'Make it fun!'
On the book itself and how the topic changed:
"It took over four years to write, and I didn't start out writing a memoir. I started writing a book about healthy eating, always with the idea of being very frank and using the details of my own life to illustrate some philosophies I had about food. But it turned into this."
"The book for me is really about an immigrant's story. It's talking about my story in that lens."
"It's also a food memoir. I really wanted to write a book that's about my life and food is so much about my life."
"Love, Loss and What We Ate" is in bookstores now.
Follow Ree Hines on Twitter.