An overwhelming and unexpectedly high demand for Girl Scout cookies sold this year, particularly the ever-popular Thin Mints, is leading to a delay in fulfilling orders for a handful of locations throughout the country.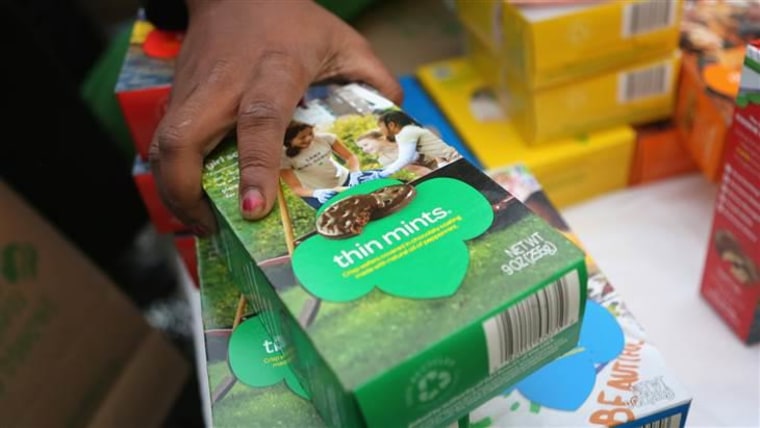 "We have seen overwhelming interest and increased demands for our cookies. The issue is, there's more demand than the bakers had forecast," Kelly Parisi, a spokeswoman for the national Girl Scouts organization, told TODAY.com.
"While we are unable to pinpoint precisely the cause of this increase in demand, rest assured that the bakers are working around the clock to ensure that our councils, troops, and customers receive their cookie orders in a timely fashion."
But that still means delays in fulfilling orders for seven of the 112 councils nationwide: Two in New Jersey, three in Texas and one each in Colorado and Ohio.
The shortage is affecting Little Brownie Baker, one of the two bakeries that serve all 112 councils, which has pushed back its deliveries of several types of cookies.
The Girl Scouts normally sell about $800 million worth of cookies every year, or about 200 million boxes. Thin Mints orders make up about a quarter of those sales.
Parisi said current sales figures won't be available until the end of the year. Although she couldn't pinpoint the reason behind this year's increase in demand, she said she wouldn't be surprised if it was partially connected to the ability for consumers to place digital cookie orders for the first time ever.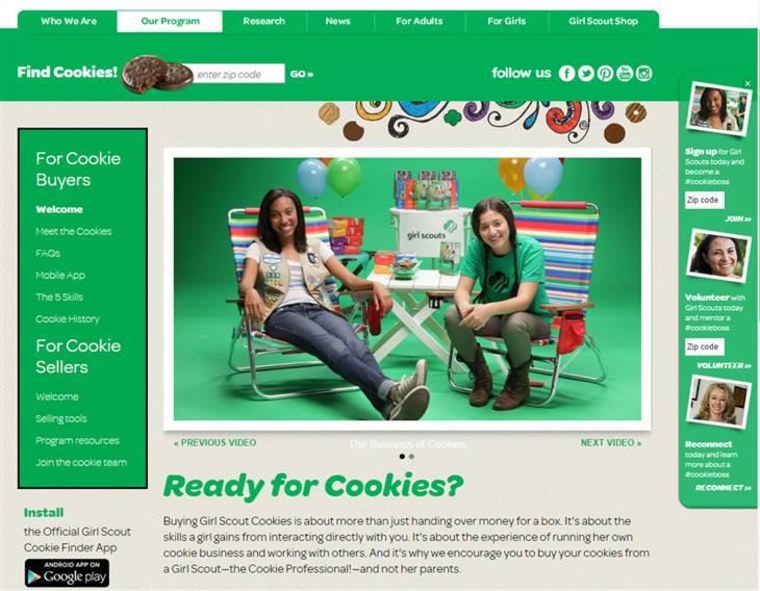 Follow TODAY.com writer Eun Kyung Kim on Twitter.