Tell the truth. Do things sometimes get out of hand when it comes to dressing up the Thanksgiving table? It starts small, maybe when the first turkey-shaped knick-knack comes out of hiding to make its annual appearance. Then suddenly the entire table is covered in tchotchkes, plus flowers, pumpkins, leaves, branches and who knows what else. Now there's no room for the food — or the guests! Maybe it's time to rethink the decor. For inspiration, we scoured the style blogosphere for the prettiest Thanksgiving tablescapes that you can actually replicate at home. Here, six elegant and easy Thanksgiving table setting ideas to impress your guests.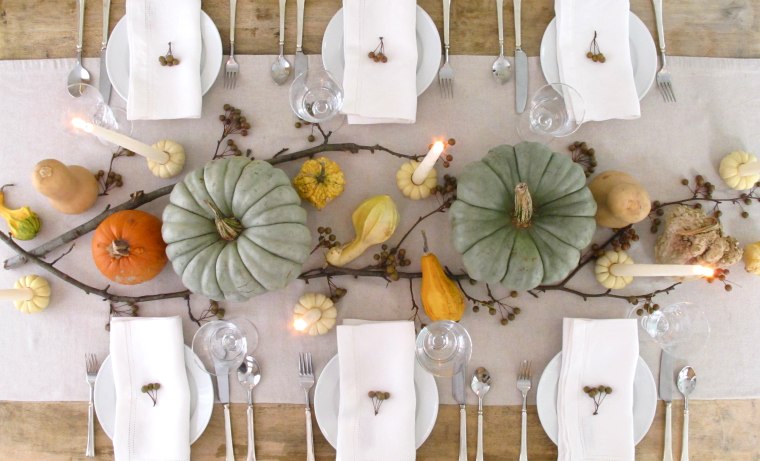 Two beautiful grey-blue Hubbard pumpkins are the centerpiece focus of this drop-dead gorgeous tablescape from Everyday Occasions by entertaining and style expert Jenny Steffens Hobick. Hobick offsets them with slim branches and a smattering of small colorful gourds from creamy yellow butternut squash to bumpy-skinned orange cucurbitas. Keeping with the theme, she creates elegant candleholders using mini white pumpkins. The ultra important lesson learned here is that less is definitely more. The decorations don't cover the table entirely so there's still room for platters of food and they're low, so guests don't have to peer through the brush of a huge flower arrangement in order have a conversation.
RELATED: Our best Thanksgiving recipes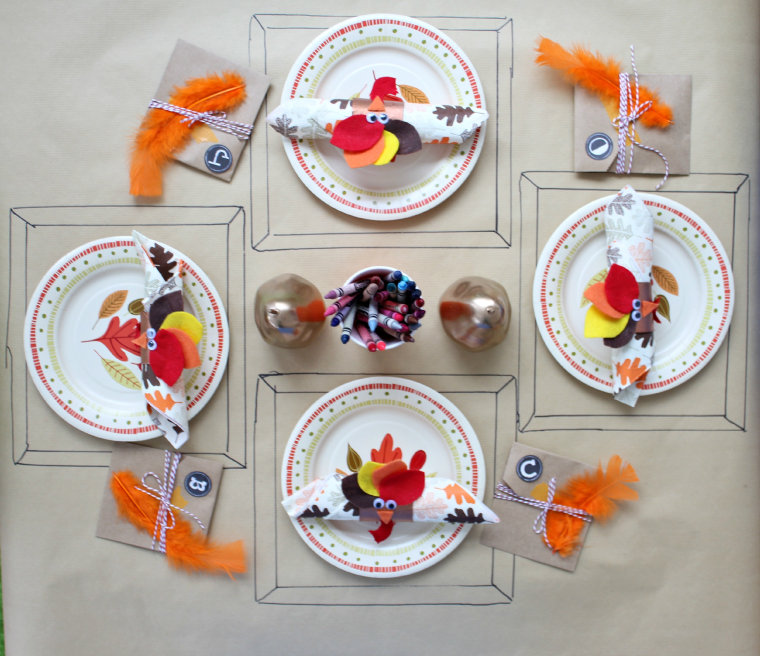 Setting up a stylish kids' table is a breeze with this smart design idea from View From the Fridge. Blogger Katie Stahl lays down a layer of brown craft paper, then draws whimsical place settings with a black marker. A centerpiece of crayons lets the kiddies make their own creations right on the tablecloth. The best part: it's disposable.
RELATED: Get more table setting ideas!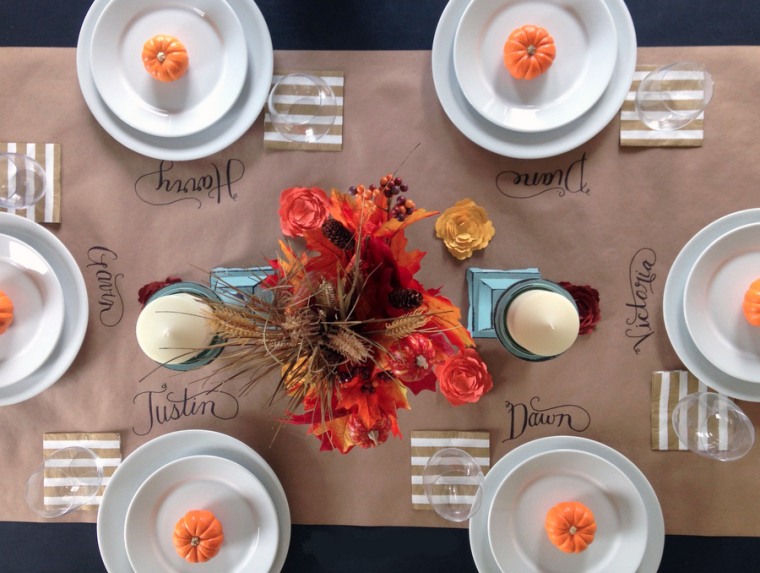 Brown craft paper isn't just for kids. DIY maven Dawn Nicole of Dawn Nicole Designs also uses it as a simple and elegant table runner for grown-ups. Instead of place cards, she writes each guest's name in calligraphy with a black fine point marker. Not to worry if you're not known for your penmanship. The iconography maven has a tutorial to teach what she calls "cheater's calligraphy." Add a couple of candlesticks and pinecones and you're all set.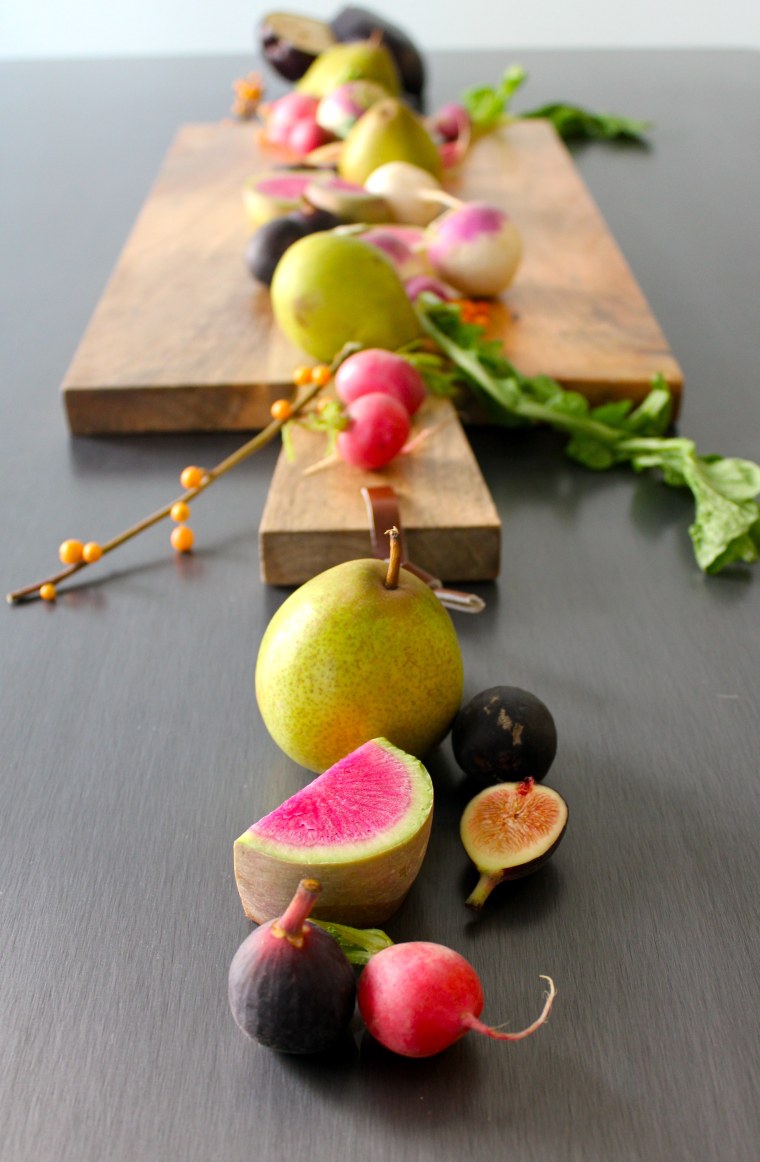 DIY expert Melanie Blodgett of You Are My Fave lets nature do the work in this vibrant centerpiece that only requires a trip to the market (you're going there anyway) and a wooden cutting board. At the market, look for colorful fresh produce that looks beautiful whole (think dark purple figs) and chopped (think pink-and-green rimmed watermelon radishes). Fill up the board with your finds and you've got a fool-proof elegant and edible way to dress up your Thanksgiving table.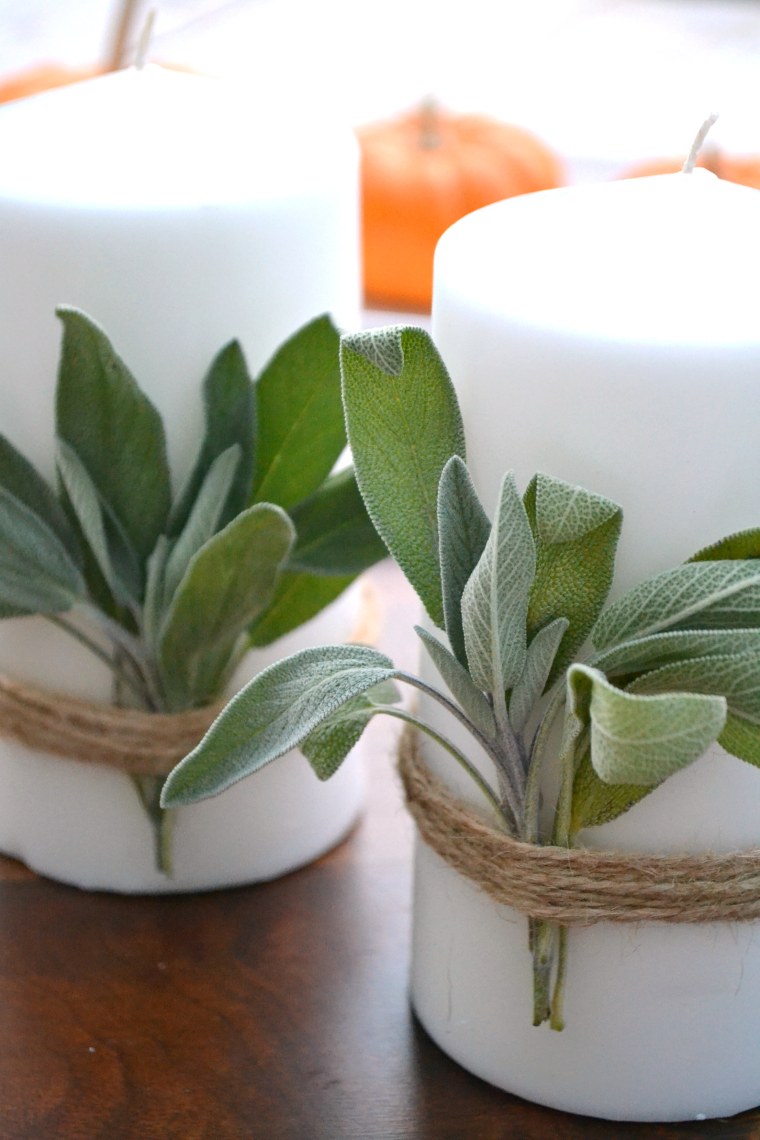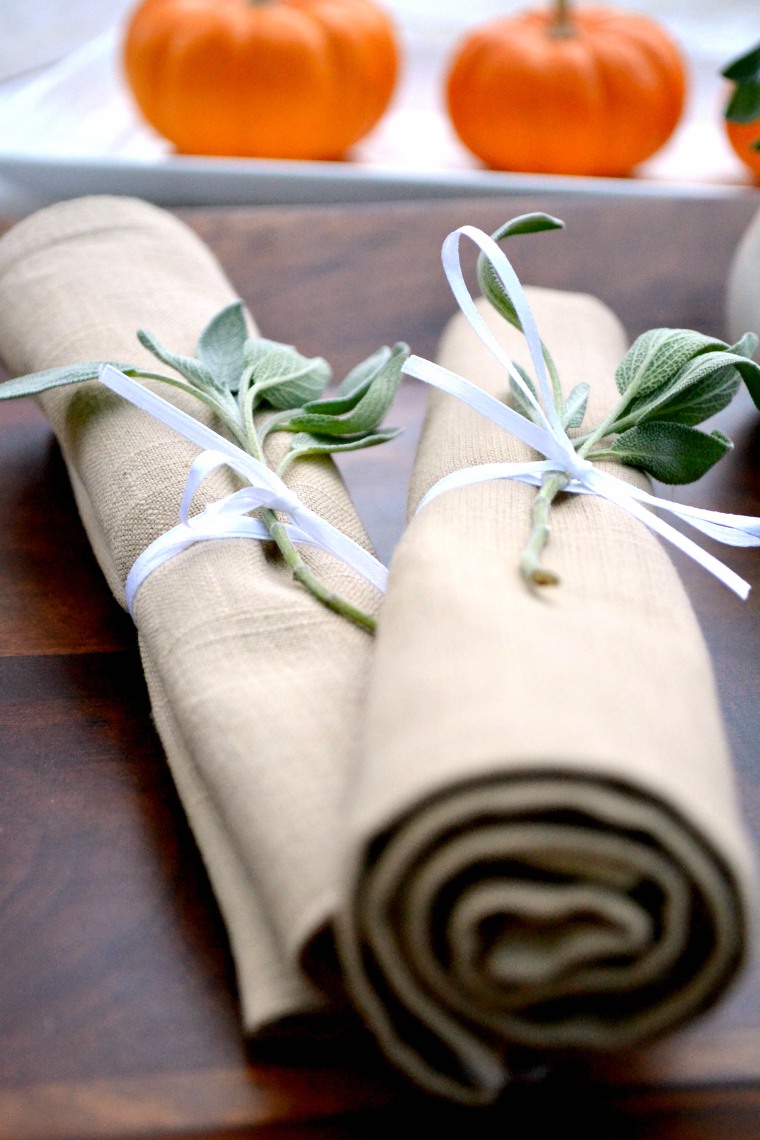 Another edible way to decorate the table is to adorn it with fresh herbs like rosemary, thyme and sage that are complimentary to traditional holiday foods. They don't just look pretty but guests can pick off what they'd like to enhance to their food. Cathy Trochelman of Lemon Tree Dwelling has some fun ideas to do this: using twine to wrap sprigs of sage to napkins or around white candles. Another option is to simply fill a few mason jars with water and herbs—a pretty alternative to a bouquet of flowers.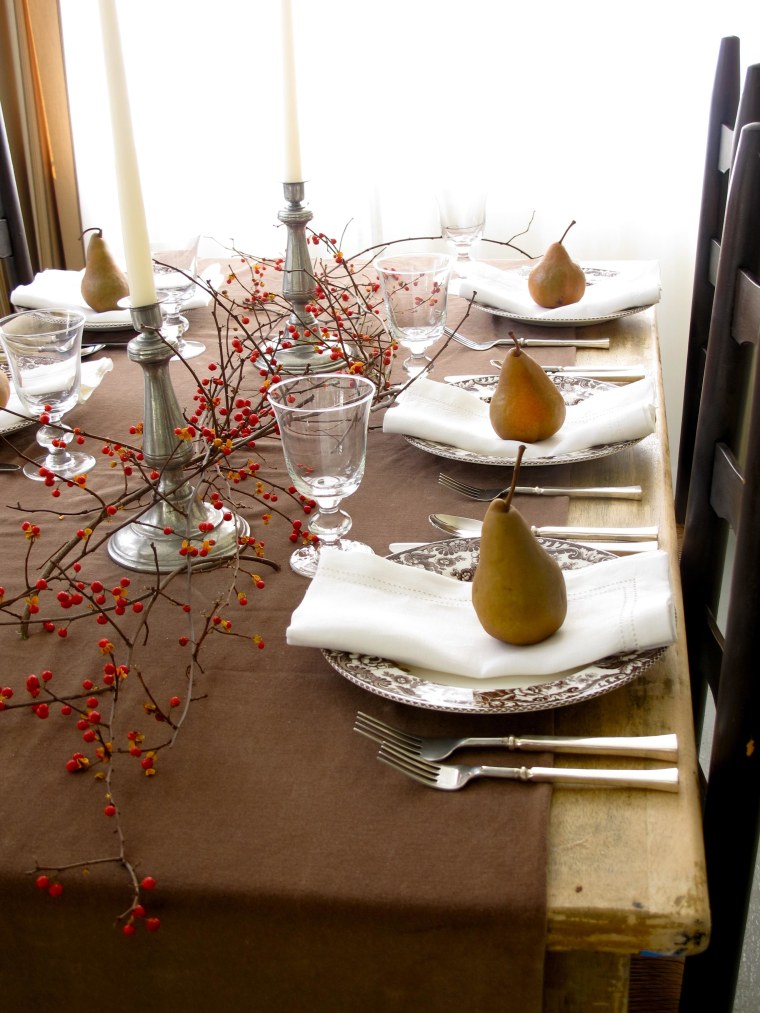 Another beauty from Everyday Occasions, here Hobick utilizes four easy elements to elevate a classic wooden table from everyday to festive. A brown cloth table runner is offset by branches of red berried bittersweet and a pair of contrasting light blue candlestick holders. The finishing touch: a golden-brown Bosc pear on each place setting that guests can eat at any time.