Let me start by saying that this reporter hasn't been the biggest fan of Oreo flavor experiments in recent years. I stood by without comment during their Chocolate Berry phase (but why?!) and held my tongue for Caramel Apple (yikes). I even stayed silent when "Mega Stuf" premiered (Mayday. MAYDAAAY.).
But with the unveiling of the latest Oreo creation, it's clear: They're getting the hang of this cookie evolution thing.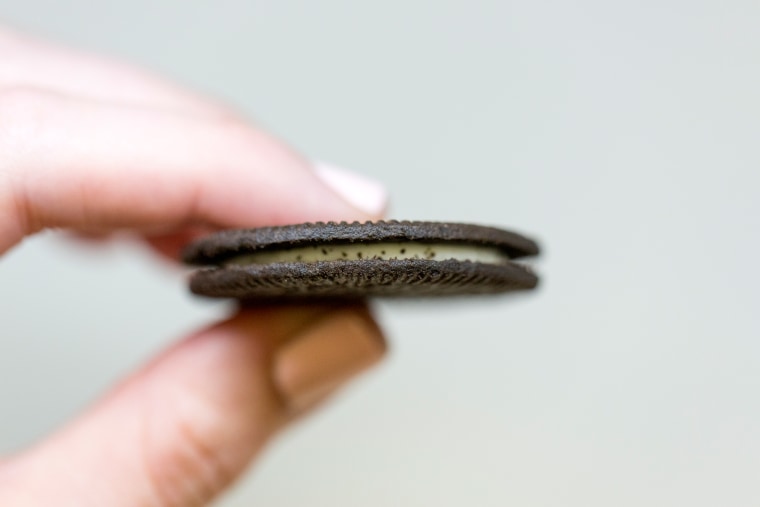 Oreo Thins, described as "thin and crispy sandwich cookies," will be available nationwide beginning Monday, July 13. They're about half the width of the original, though the circumference remains the same (so we're not quite in Mini Oreo territory), and they come in original, golden and mint varieties. They'll retail for $4.59.
Red Velvet Oreo: A taste-test of the limited-edition cookies
That's not to say the cookies are perfect. The thing is, we're pretty sure the people have spoken, and regular stuf [sic] should no longer be the baseline standard for a satisfactory amount of stuf [sic]. Double stuf is the new normal. Therefore, halving the amount of regular stuff, as these Thins do, is straight-up sacrilege.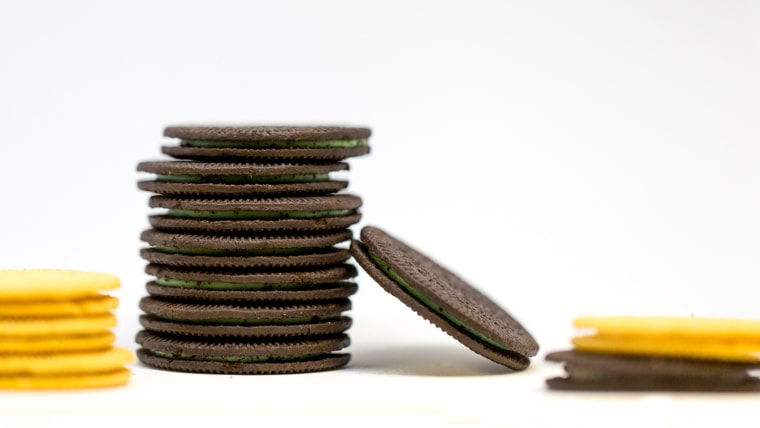 Besides that, though, these are good. They're Oreos, and they taste like it. Where the Watermelon and S'mores varieties failed, these guys succeeded: The cookie and the stuf, however minimal, manage to retain a familiar crunch and creaminess, making Thins a grown-up take on a cookie we already know and love. And if you're a fan of the Girl Scouts' Thin Mints, you might find a suitable backup with the mint flavor.
While the cookies aren't being marketed as a diet cookie by any means, you can chow down on four of them for 140 calories, as opposed to just three regular Oreos for 160 calories. (Though, let's be real, we're probably just going to end up eating way more cookies than we normally would.)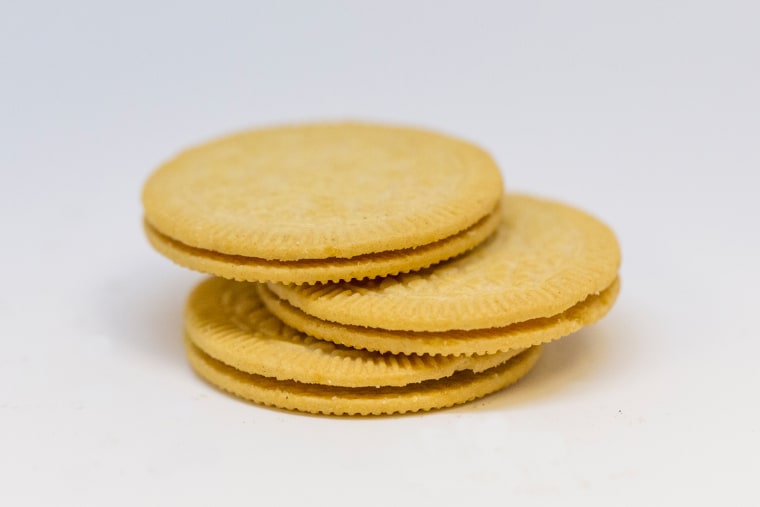 Bonus points: Hungry fans who post using #oreothins will be #thinvited to access a unique code that can be used to enter for a chance to get a free taste of OREO Thins before they hit shelves.
For more food inspiration, be sure to follow TODAY Food on Instagram and Pinterest.