UPDATE: Instagram user Junkbanter reports that the Blueberry Pie Oreos that were released last summer will be making a comeback this year. Apparently Fruity Crisp Oreos didn't quite make the cut.
"I'm about to make many of you ecstatic, and many of you furious," Junkbanter wrote. "The good news: Blueberry Pie Oreos will make their return in 2017."
Uh oh. What's the bad news, then? Junkbanter reports that the Blueberry Pie Oreos are only hitting shelves at Supervalu chain stores, including Cub Foods, Farm Fresh, Hornbacher's, Shop 'n Save and Shoppers. They will ship the week of June 5th.
We reached out to Oreo for comment and will update this post as soon as we hear back.
See the original post below:
Behold! The two latest Oreo cookie flavors have been revealed and they sound even better than that Oreo Overload Bagel we told you about earlier this month. Just in time for the beginning of summer, the cookie giant is serving up Blueberry Pie Oreos and Fruity Crisp Oreos.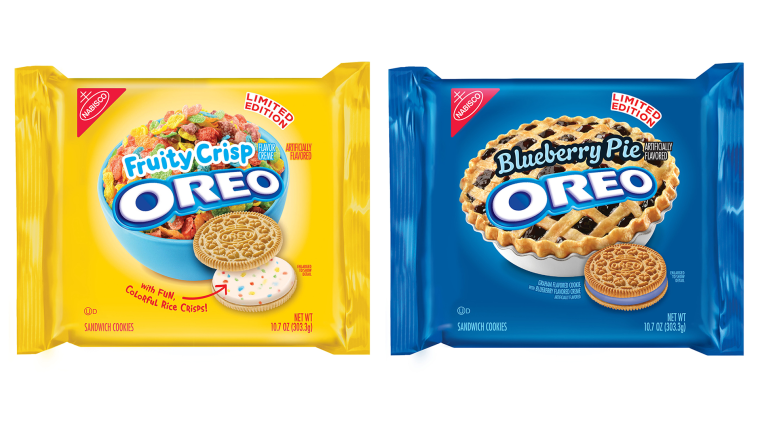 Here's a preview of the two new sweet treats: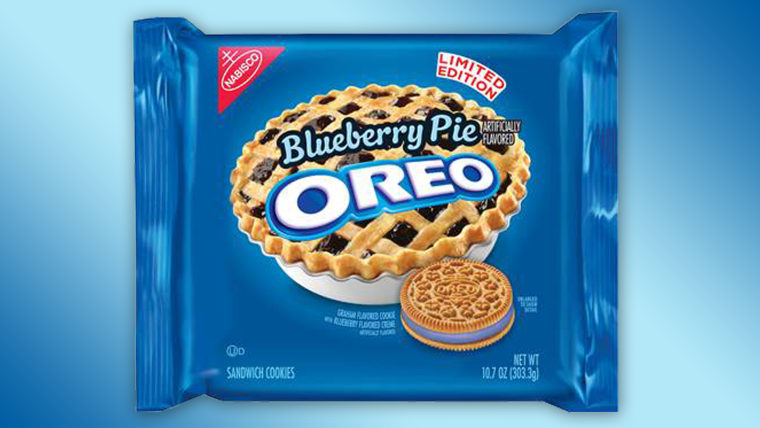 Blueberry Pie Oreos
These graham cracker sandwich cookies that are filled with blueberry cream sound a lot like the Strawberry Shortcake Oreos that TODAY's editors tasted (and loved!) recently. We hope they taste as good! The limited-edition cookies will hit shelves at Target the week of June 6th.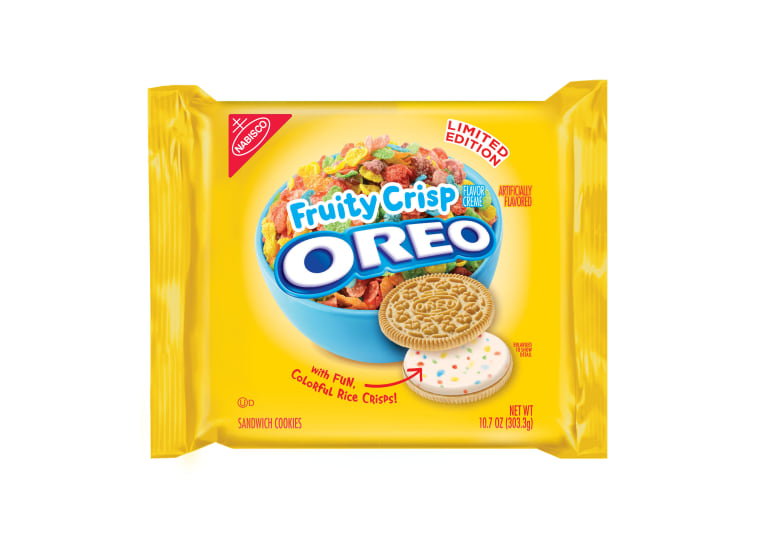 Fruity Crisp Oreos
The cream in these sandwich cookies is combined with a fruity and colorful rice crisp. The snacks will be available the week of June 1st at locations including Ahold, Wegmans, HEB, AWG, HyVee, Winn Dixie, Bi-Lo, Giant Eagle, Price Chopper and Meijer.
This post was originally published May 27, 2016.