Classic Oreo cookies are pretty perfect on their own in our book here at TODAY Food, but we're always game to try new flavors — from blueberry pie to Swedish Fish. But the latest mashup took us by surprise in the best possible way. That's because Oreo just released its very first candy bar, and we're completely obsessed with it.
As if that weren't enough, we also got a preview of a second Oreo candy bar that's coming out in 2017 (spoiler alert: It's also amazing).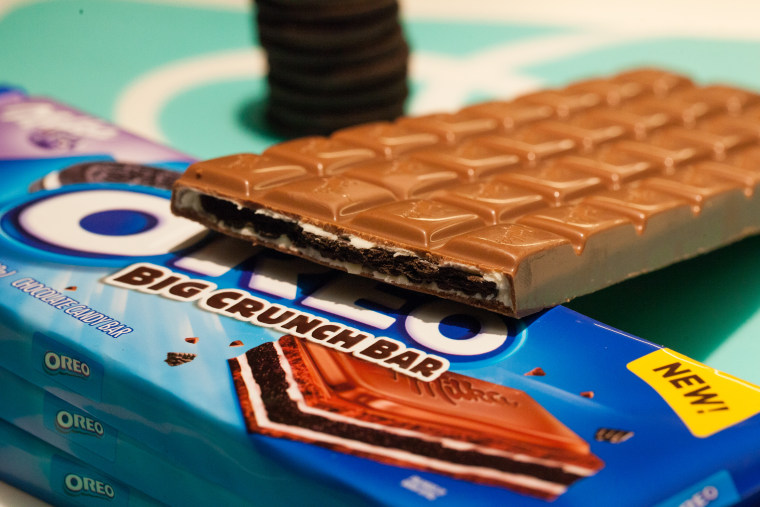 Up first, the Milka Oreo Big Crunch Chocolate Bar. Available starting Nov. 14, this bar features a crunchy layer of the classic Oreo chocolate cookie that's surrounded by vanilla cream and coated in silky Milka milk chocolate.
RELATED: Here's how to tell which side of an Oreo will get the icing every time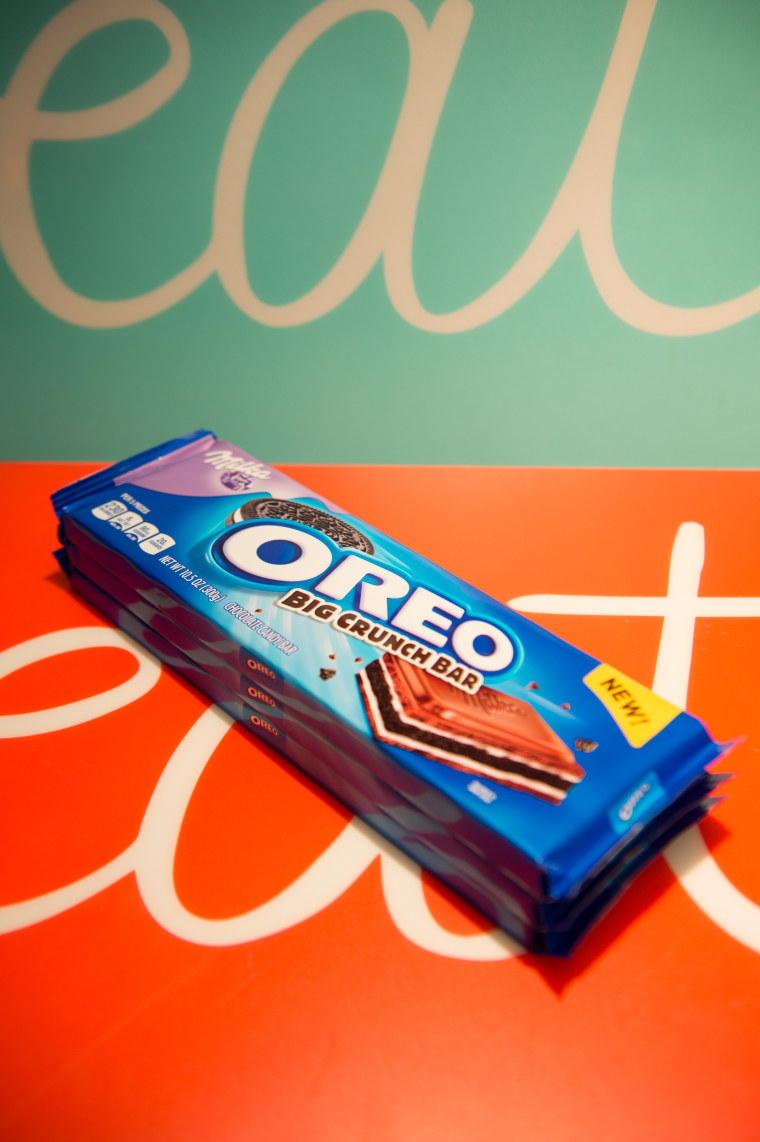 To say this bar is huge is an understatement. Ringing in at whopping 10.5 ounces, it's meant to be shared.
But you're going to want your own — it's really THAT good. If you're someone who already hacks your Oreo by putting the cream on the top and bottom of one cookie, this may be your new favorite candy.
RELATED: Oreo reveals choco-chip cookie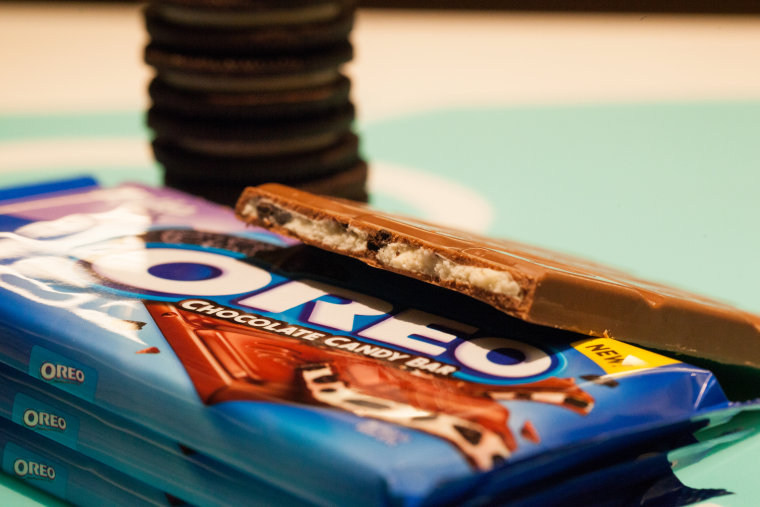 The other new bar, the Milka Oreo Chocolate Candy Bar, will debut in January 2017 — and TODAY Food is already hooked. If the creamy filling of an Oreo is your favorite part of the cookie, you're in for a treat.
RELATED: Meet the Oreo Overload Bagel that's lighting up social media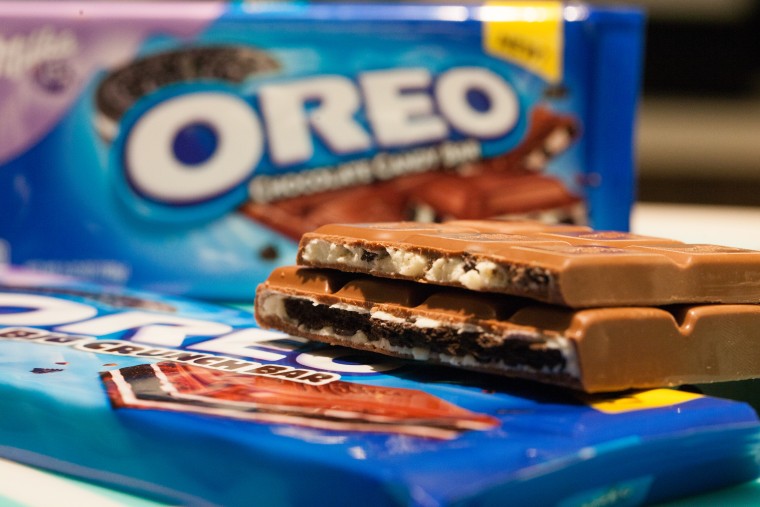 Here, vanilla cream is studded with bits of chocolate Oreo cookies, then coated in Milka milk chocolate for what we think may be the definitive cookies-and-cream candy bar of all time.