Oreo is known for keeping things current with everything from seasonal varieties to mystery flavors, but the latest launch by the cookie brand may just attract the paparazzi.
In December 2020, Oreo announced what promised to be the most glamorous cookie yet from the brand, a "Chromatica" collaboration with superstar Lady Gaga, named after her sixth studio album.
And today, the brand announced the cookies are finally here!
According to a representative for the brand, the Gaga-themed Oreo cookies are "pink-colored Golden Oreo cookies with green colored creme and feature three Chromatica-inspired cookie embossments."

"This collab is inspired by the world of Chromatica, where kindness rules all things," said Lady Gaga in a media statement. "I love these pink cookies with green creme, and hope they brighten your day as much as they do mine!"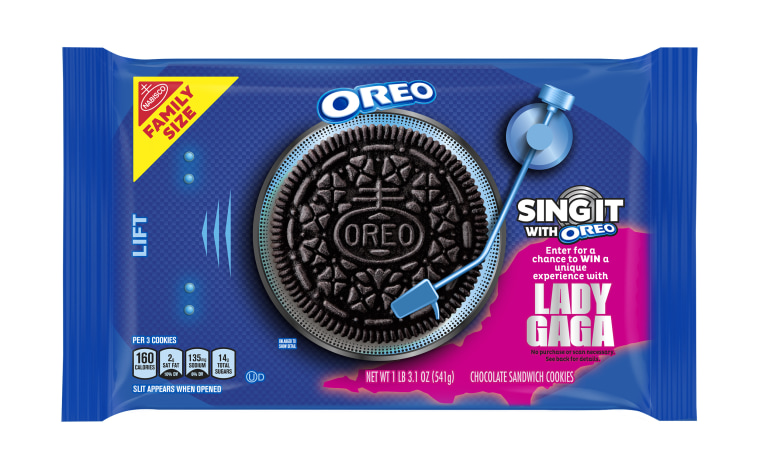 To celebrate the release, Oreo is celebrating with a digital scavenger hunt. There will be digital clues posted hourly from Oreo's Twitter. Each of these clues, which will be shared between the hours of 10 a.m. and 3 p.m. EST, will be inspired by Lady Gaga's Chromatica album, and "Little Monsters" (as Gaga fans are known) can enter to win pink packs of Oreos signed by Gaga herself. Entrants just need to reply to the tweet with the correct answer, tagging #ChromaticaCookieHunt, #sweepstakes and @Oreo.
The cookies will be available nationwide while supplies last.
Oreo has been on a custom cookie tear in recent months — from a patriotic pack in honor of the 2020 Olympic Games (which ultimately had to be rescheduled over coronavirus concerns) in January to a collaboration with fashion brand Supreme in February and the announcement of a new way to personalize Oreos called Oreo ID.