Oreo has yet another new flavor out — and the company is also asking fans for their dream Oreo creations. Is it possible the cookie giant has finally run out of ideas?
Not likely. But if you want to enter the contest (which has a $500,000 prize, by the way), you'll have to think pie-in-the-sky to rival creations like the newest limited-edition release: the Fireworks Oreo.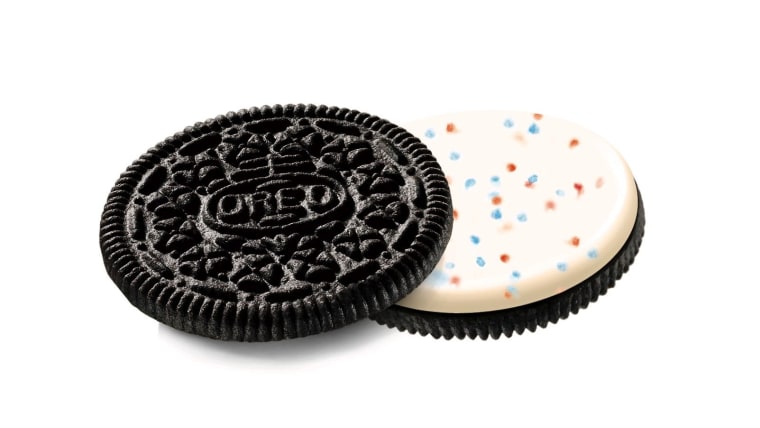 At the center of the cookie, blue-and-red "popping candies" (think Pop Rocks) are mixed in with the creme, which, you guessed it, tastes like "fireworks" in your mouth.
The Fireworks Oreo packages, decked out with red, white and blue pyrotechnics on front, hit stores May 8 and are a limited release, so you may want to hoard some for the Fourth of July.
But back to how you can potentially win that half-a-million bucks. Well, starting today through July 14, you can submit your Oreo ideas on Instagram and Twitter using #MyOreoCreation #Contest.
RELATED: Dunkin' Donuts and Oreo team up for mocha-flavored cookies
In addition to the prize money, the winner will also see his or her creation on store shelves and get a trip to New York City for "unprecedented VIP access" to check out "never-before-released Oreo creations," and top-secret prototypes, in the "Wonder Vault." Even the runners-up will get $25,000 each, a spokesperson told TODAY Food. The winner will be decided based on "fan voting."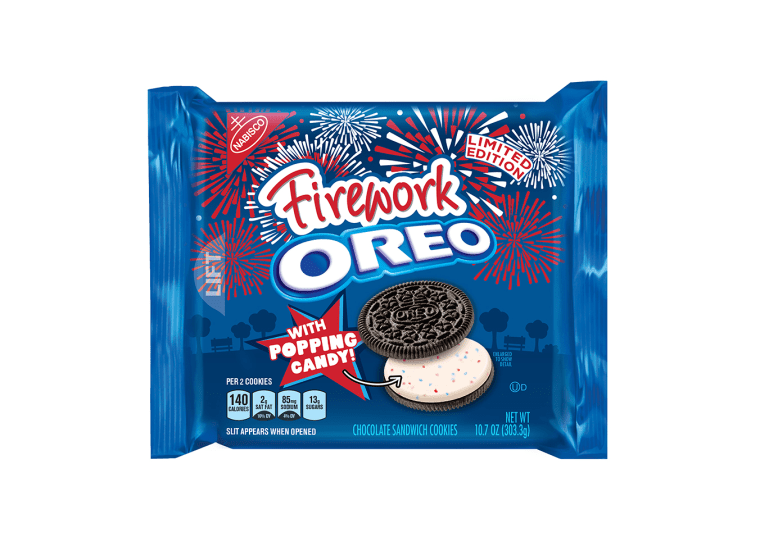 To review, creations in recent years have included Mocha, Peeps, Swedish Fish, Chocolate-Strawberry, Choco-Chip, Cinnamon Bun, Fruity Crisp, Blueberry Pie, Strawberry Shortcake, Red Velvet, Pumpkin Spice, S'mores, Filled Cupcake, and Brownie Batter, to name just a few.
Here's some direction and a pep talk offered up by the company: "Now's the chance to share the flavor you've been waiting for. Or a combo of flavors! Or, it could be a flavor inspired by a moment in your own life. Or what about the flavors of your favorite holiday? What would those taste like in an Oreo creation?"
Think you have one that the Oreo folks haven't thought of yet? Shh, don't tell us! Enter it — and report back if you make it into that vault.