Grab a pint of milk! Less than a month after it rolled out a new cinnamon-bun inspired cookie, Oreo is at it again.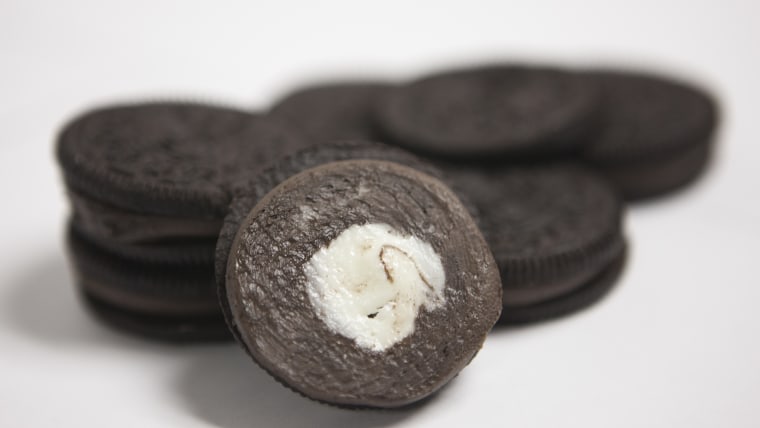 And like its latest string of special-edition flavors (see: brownie batter and s'mores), the one hitting stores next week is heavy on nostalgia. The Filled Cupcake Oreo is reminiscent of another beloved treat, Hostess' iconic cream-filled chocolate cupcake. Oreo's take features two of its regular cocoa wafers sandwiching chocolate frosting with a dollop of vanilla cream in the center.
RELATED: Make chef Chloe Coscarelli's creme-filled chocolate cupcakes
The cookie maker gave New Yorkers a preview of the new treat today at the pop-up Oreo Wonder Vault and TODAY picked up a package for a first taste. The verdict? According to senior multimedia producer Brandon Goodwin, the bag was especially aromatic when we finally cracked it open.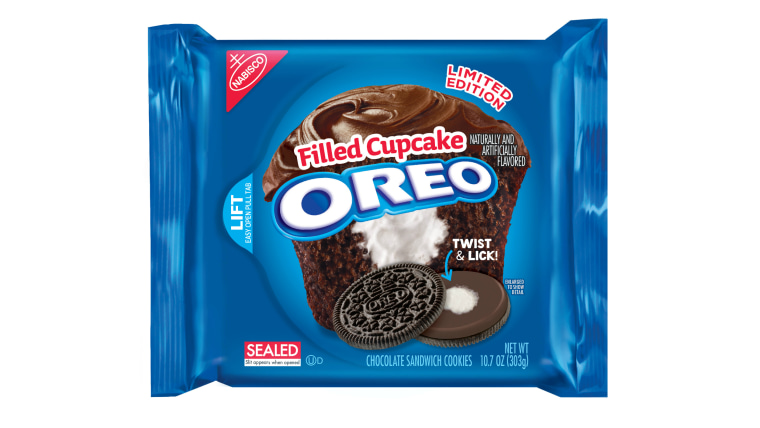 But cupcake, it was not.
"It tastes similar to a Dunkaroo," said TODAY contributor Jordan Muto. "It's very sweet, so it hits the spot if you need a sugar fix."
Still, even though the flavor didn't quite match up to its inspiration, TODAY editors were fans.
"These are delicious, but they also taste like a lot of other Oreo flavors," said home editor Amy Eley. "And trust me, I've had A LOT of Oreos in my day. (That said, I had two of these within 10 seconds.)"
Producer Carter McKay echoed the sentiment, "It's like an enhanced Oreo."
RELATED: You won't believe that these chocolate cupcakes are vegan!
Want to give the Filled Cupcake Oreo a try for yourself? The new flavor will be available nationally starting February 8.