Here's a way to ensure a first date is finger-licking good: Order fried chicken at dinner.
That's apparently the best meal to pick in order to help ensure you land a second date, according to a new survey released by the dating app Hinge.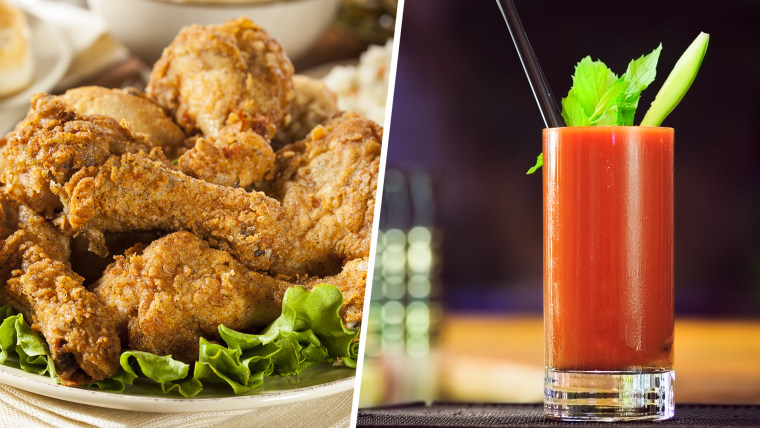 In general, the survey revealed, the idea most likely to lead to a coveted first date is the suggestion of grabbing some drinks. And if you do go out, it appears that ordering a bloody mary will increase chances of getting another date by 50 percent. (An Old-Fashioned decreases that chance to 35 percent, and a beer to 27 percent — though the survey doesn't distinguish between causation and correlation.)
If you're inclined to go out for a meal on your date, however, ordering fried chicken had the highest success rate — 24 percent — for landing a follow-up meeting. Of course, keep in mind that ordering a vegan dish came in a close second at 23 percent.
The Hinge survey polled 8,000 of its members in five U.S. cities: New York, San Francisco, Chicago, Boston and Washington. The survey asked about first-date experiences — specifically, what did and didn't lead to second ones.
RELATED:
Are you being 'cushioned?' Five ways to find out
The surprising social media signs that a relationship is doomed
Thinking about online dating? 4 rules for nailing the perfect profile picture