When Oprah Winfrey wants to eat something, she can order a meal made with the finest ingredients prepared by the world's best chefs.
That's all well and good, but sometimes you need a pal like Ava DuVernay, who directed Winfrey in the upcoming movie "A Wrinkle in Time." The Academy Award-nominated director recently took it upon herself to keep the TV queen in the loop when it comes to foods that the common folks eat.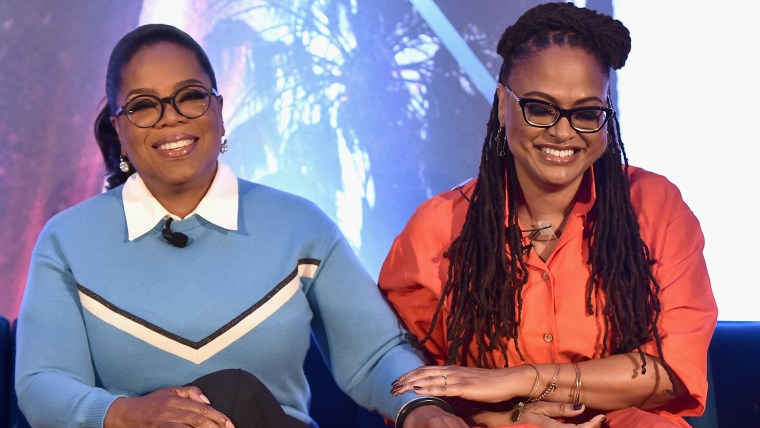 Which is how Winfrey came to taste her very first Auntie Anne's pretzel!
"One of my favorite things in our friendship is to teach her normal poor people [things]," DuVernay recently told E! News. "Like, if you're not a billionaire."
She explained that one day she was visiting Winfrey and shared an Auntie Anne's pretzel with her. "She's [Oprah] like, 'Oh my gosh, this is incredible! What chef? What bakery?'" recalled the director. "And I said, 'It's called Auntie Anne's pretzels. It's just in the mall or the airport."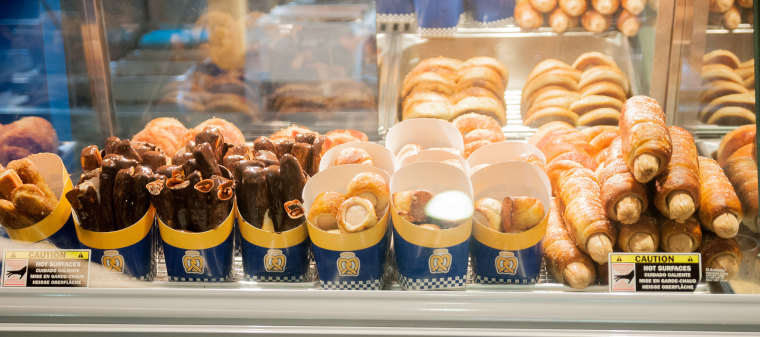 New York Magazine's The Cut was on the case with this last fall, noting that the pretzel Winfrey tasted was most likely wrapped around a hot dog.
Auntie Anne's does create some amazingly soft, buttery pretzels. The company, which has been around since 1988 and is based in Lancaster, Pennsylvania, now has over 600 locations around the globe.
But of course, they're not exactly a health food. As a Weight Watchers investor and spokeswoman, Winfrey has recently gotten into the comfort food business by putting a healthy spin on some classic dishes with her O, That's Good! food line — so we don't think she's been eating Auntie Anne's everyday.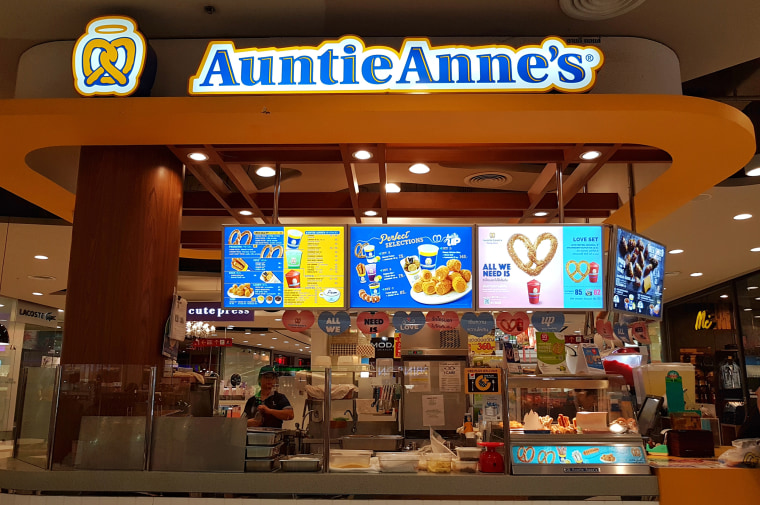 But back to the delightful pretzel discovery! Having bit into her first one, Winfrey then had other questions, like, there are pretzel stands at the airport?
As DuVernay recalled, laughing, "She's like, 'The airport?' and I'm like, 'So regular people have to walk through an airport to get to the flight usually."
That's one way to keep her grounded!
Follow Randee Dawn on Twitter.