Oprah has never shied away from sharing her love of comfort food. Let's face it, many of her go-to foods are some of our favorite things, too!
Now, the former queen of daytime talk is launching her very own line of healthier spins on comfort food classics.
Since signing on as a Weight Watchers spokeswoman (and investing millions in the brand), Oprah has continued to share her own relatable weight loss struggles and successes.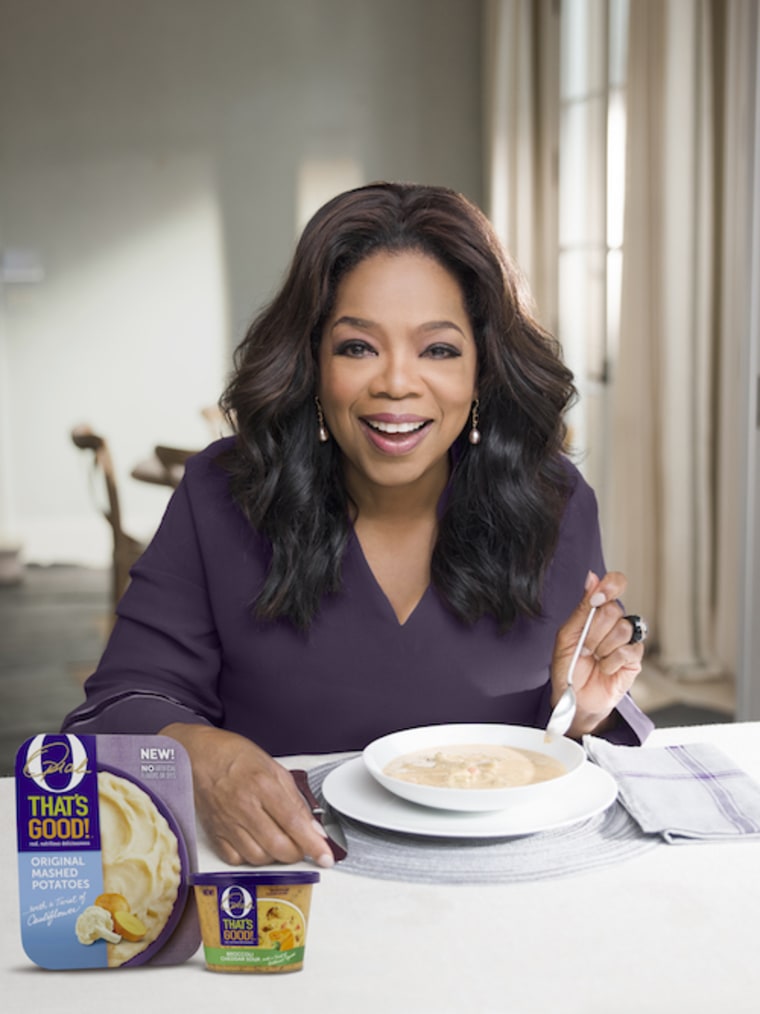 But because delicious comfort food is all-too-often not all that good for us, Oprah's new line of refrigerated foods — a collaboration with Kraft Heinz called O, That's Good! — features dishes that Oprah said came from her own attempts at making better-for-you-foods more appetizing.
"I was sitting at my table in my own home and had whipped up some cauliflower, trying to make myself think I was eating mashed potatoes, but it was not working," Oprah told USA Today. "So I thought, 'What if I used a portion of the mashed potatoes and added the cauliflower? Then, I would have a substantive mashed potato-cauli dish'."
The O, That's Good! version of mashed potatoes features cauliflower mashed in, the broccoli-cheddar soup has some butternut squash in there for color and added creaminess, and there are white beans in the Parmesan pasta. Plus, the line is free artificial dyes or flavor additives.
Twitter, as expected, is pretty excited.
In addition to the "healthier" aspect of the meals, there's also a charitable component — this is Oprah, after all! Ten percent of proceeds will go toward charities fighting to end world hunger.
In all, there are eight O, That's Good! dishes coming to grocery stores this week, with a nationwide rollout expected in October. The suggested price for the soups is 4.99, while sides will cost around $4.49.