Not only do these meatballs get infused with the marinara sauce courtesy of the slow cooker, but you don't have to worry about making the spaghetti on the stovetop. Just stir the raw pasta directly into the slow cooker at the end of the cooking time for a one-pot wonder.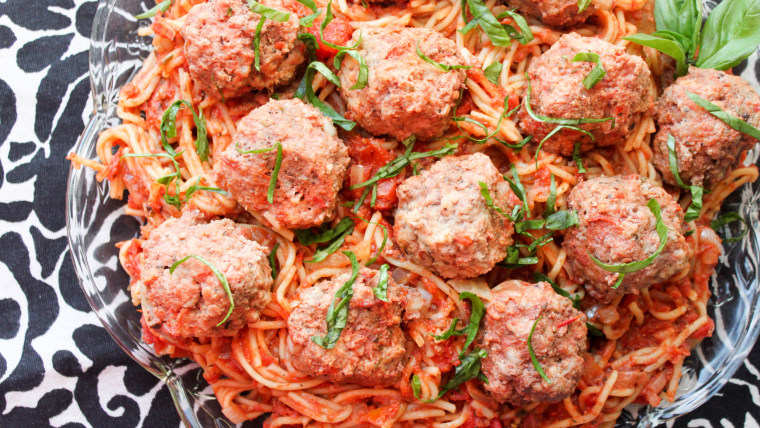 Related: The one thing you should avoid when using your slow-cooker
Note: You may have extra meatballs leftover to utilize into a meatball sub sandwich or two for lunch. Also, note that you can always make your own Italian seasoning: combine 1 tablespoon each of the following dried spices: thyme, basil, oregano, rosemary, and marjoram.