Sure, it only took them a couple years but Olive Garden is finally jumping on the zoodles trend, so you might still be able to eat there and stick to your New year's resolution.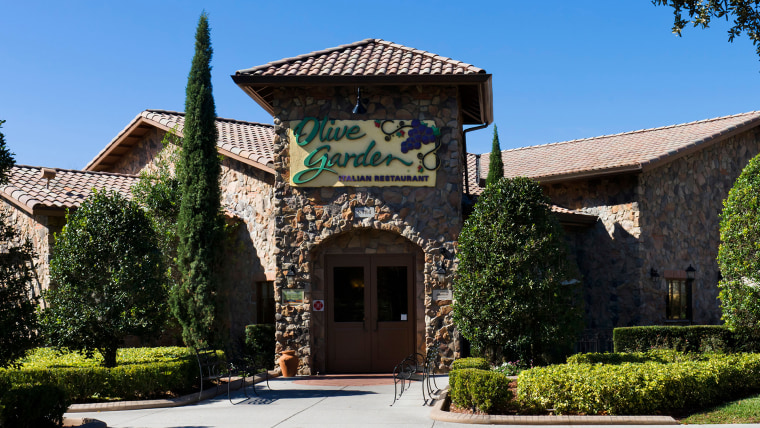 Starting Jan. 2, the Italian comfort food chain will be offering spiralized veggie pasta to the menu, in a dish featuring zucchini and squash noodles mixed in with whole grain linguine, tomatoes and garlic in a scampi herb sauce.
The new dish is lower in carbs and calories than many of the restaurants traditional pasta dishes, and clocks in at 560 calories. Olive Garden will also add a "chicken giardino" to the menu. It's a pappardelle pasta dish with grilled chicken, vegetables and a lemon chicken herb sauce that clocks in at 600 calories.
The dishes are among some of Olive Garden's other "lighter fare" options, including shrimp scampi (570 calories), that serve as alternatives to some of the heavier pasta dishes they're known for, like the fettucine Alfredo (1,010 calories), lobster ravioli (1,300 calories) or the chicken and shrimp carbonara (1,590 calories).
While the new additions are clearly a healthier option, they're probably still in the "splurge" category if you're legitimately trying to eat better.
And honestly, what kind of super human can resist those free breadsticks?