As kids, we were told it wasn't a good idea to eat dessert for breakfast, but lately cereal brands have been defying the rules — and we're not mad about it.
Post is launching Chips Ahoy! Cereal and Nutter Butter Cereal and these cookies-turned-breakfast meals are following right in the footsteps of the Oreo O's revival that came before it.
As any kid knows, nothing is better than milk and cookies, so throwing cookie-inspired cereal into a bowl of milk sounds like a guaranteed win.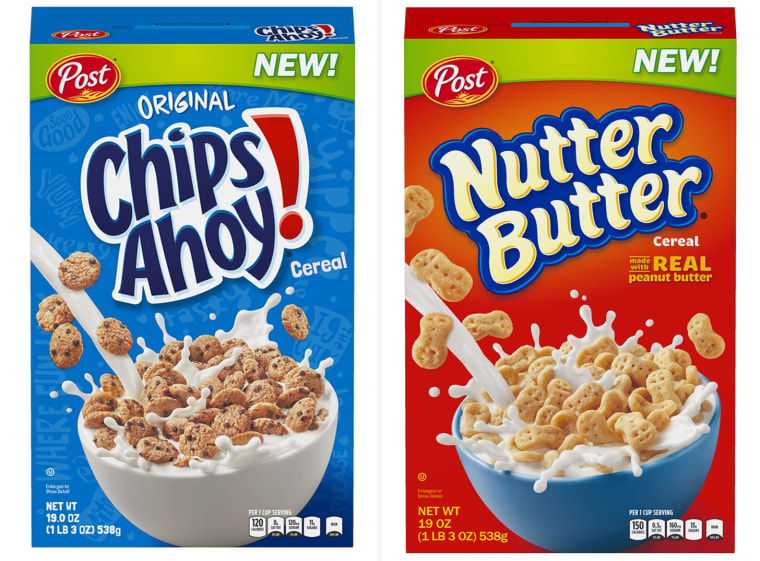 The Chips Ahoy! version looks like the cookies we've always known but shrunken into a bite-size form. Same goes for the peanut-shaped Nutter Butter Cereal: They're crunchy, mini Nutter Butters coated in real peanut butter. (Can we rationalize this to ourselves as a healthy meal with all that good fat?) Each box retails for $3.98.
While these cereals won't be out for a few weeks, the Twittersphere is already hankering for a sweet, crunchy taste.
The two cereals will be starting out as Walmart exclusives, but after April 2018, they'll be in stock at other grocery chains. Just after Christmas, on Dec. 26, both cereals will be available online at Walmart.com and in stores.