It's nutty, chocolatey and absolutely the perfect filling for a crepe — or just a spoon.
But while we all know that about Nutella, what we don't know is how to pronounce the name. Apparently.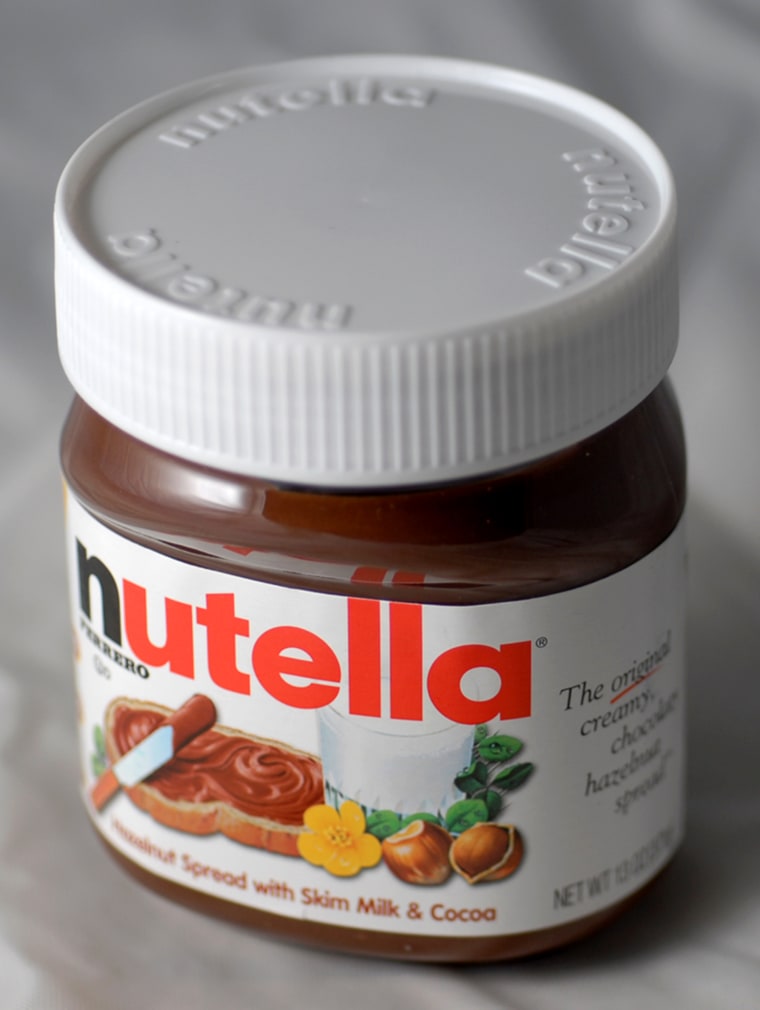 In the U.S., it's commonly pronounced nuh-tell-uh. In the U.K., it's closer to nut-ell-uh.
But according to NutellaUSA.com, both ways are wrong.
On the Frequently Asked Questions portion of the website, the very first section states, "Nutella® (pronounced 'new-tell-uh') is a tasty, unique spread made from the combination of roasted hazelnuts, skim milk and a hint of cocoa."
So that's settled! Or is it?
Buzzfeed even went straight to parent company Ferrero for a final ruling, and found out the official answer is basically: It depends.
"Ferrero aren't trying to encourage a common worldwide pronunciation on this," they said. "In the U.K. we call it and pronounce it 'Nutella,' as do consumers. The U.S. pronunciation is just for them."
Aren't we special?
More: Voldemort mix-up! J.K. Rowling reveals we're saying 'Harry Potter' name wrong
But how do they say it in Italy, where the hazelnut-chocolate spread was born?
We may not all say it the same way, but at least we're in agreement when it comes to eating it!