Sometimes dining hall food is just so not happening. It's time to put down that boring salad from the dining hall—and don't even think about buying another 12-pack of instant ramen noodles. Just because you're living in a college dorm doesn't mean you have to forgo your favorite foods, or rely only on your dining-hall meal plan, or spend a lot of money eating out. For ways out of the grim reality of college dining, check out cookbooks like the new "Ultimate Dining Hall Hacks" by Priya Krishna—designed to help you transform your standard meal-plan staples into foods you actually want to eat—or try these incredibly easy recipes, tailor-made for your dorm kitchenette or tiny college apartment.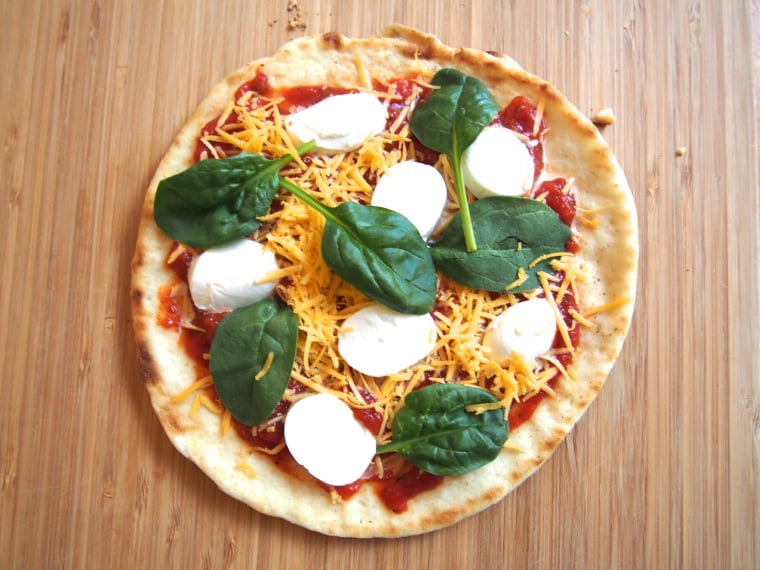 If you have an oven or even just a toaster-oven in your dorm, this is the pizza recipe to see you through college. You only really need three ingredients for this recipe: 1 flatbread, pizza sauce and some shredded cheese. Then you can add the toppings of your choice. (Pro tip: get the toppings from your dining hall salad bar.)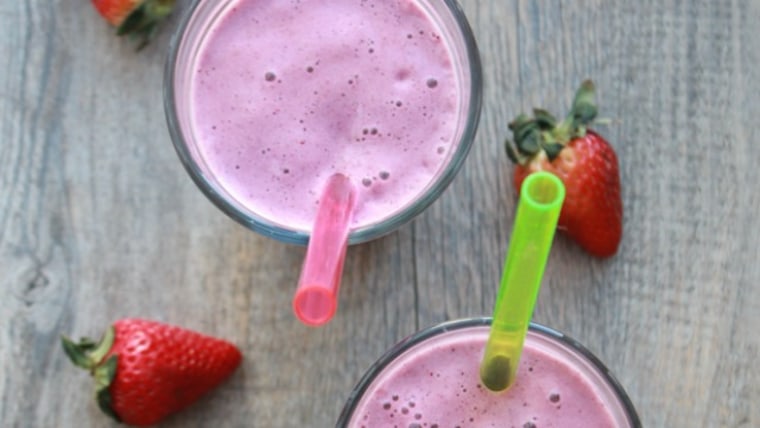 You need one great smoothie recipe in your back pocket for college. This one is super-simple: You just add frozen berries, some almond milk (or regular milk), Greek yogurt, chia seeds and ice cubes. It's the perfect breakfast to take with you for those crack-of-dawn classes.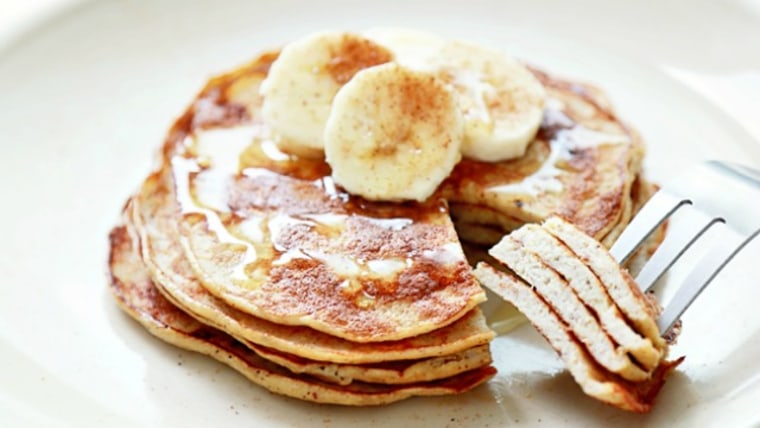 Feeling too hungover to drag yourself down to the dining hall? No worries. These pancakes come together incredibly fast with just three ingredients: eggs, vanilla, bananas.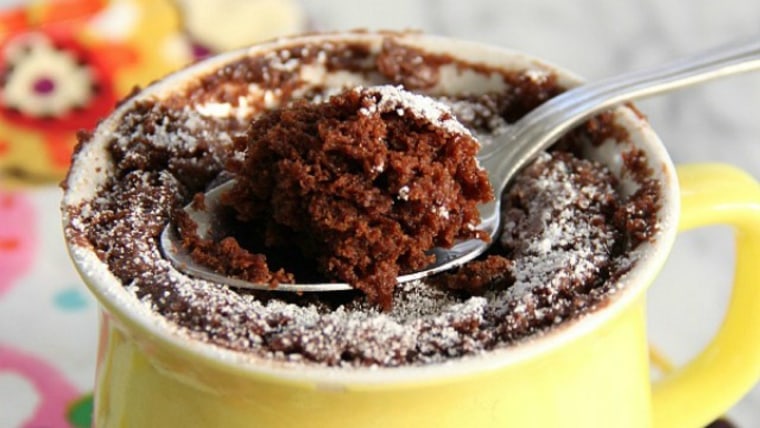 Have a microwave? Check. A mug? Check. This Nutella mug cake will make your late-night ice cream and Oreo habit so unnecessary.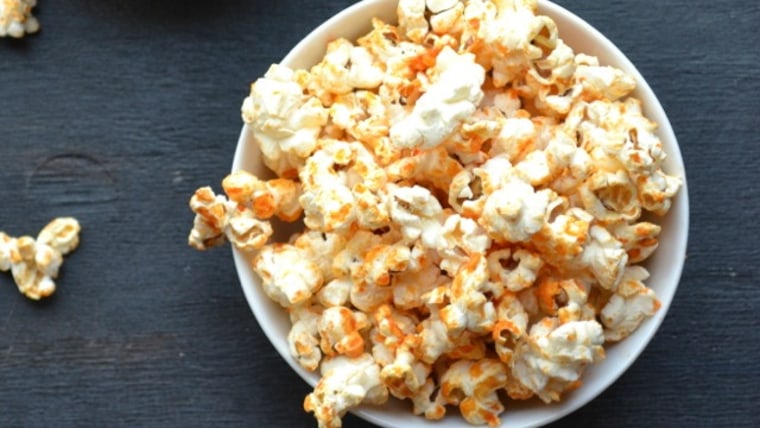 You need to step up your snack game when you're pulling an all-nighter. Just say NO to the vending machine, and give yourself an excuse to take a badly needed break. This spicy, salty, delicious popcorn will give you the will to power through the wee hours.

The ultimate BLT grilled cheese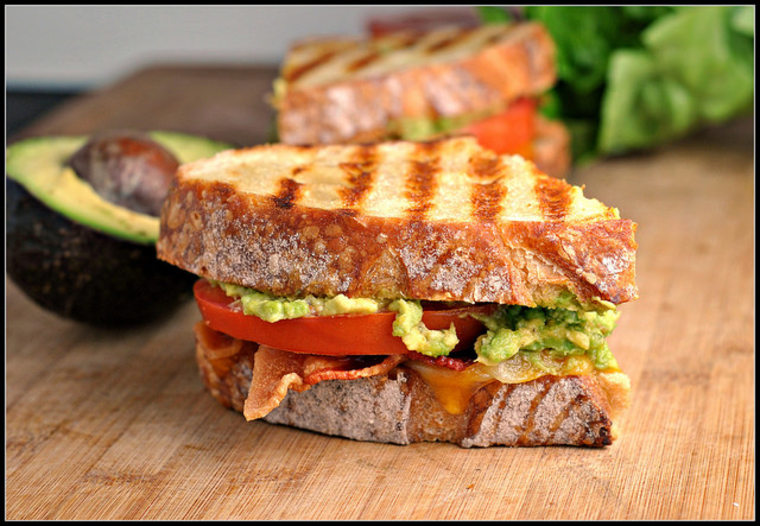 Making an easy grilled cheese sandwich is an obvious way to feed yourself, but you can do better than that. Add guacamole and bacon into the mix for something exponentially better. 
10-minute ginger kale stir-fry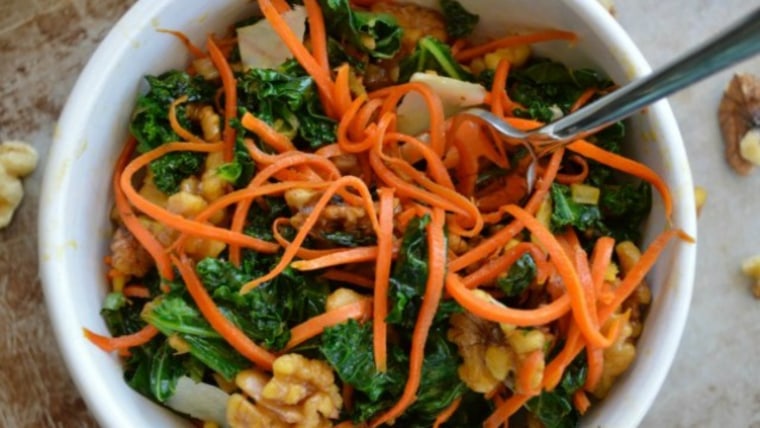 You need to learn how to make at least one healthy meal in college, and the simplest place to start is with a basic stir-fry. Just add some vegetables to a pan with a little oil and sauté for a couple of minutes, then put the veggies over rice et voila! 
Chicken and spinach quesadilla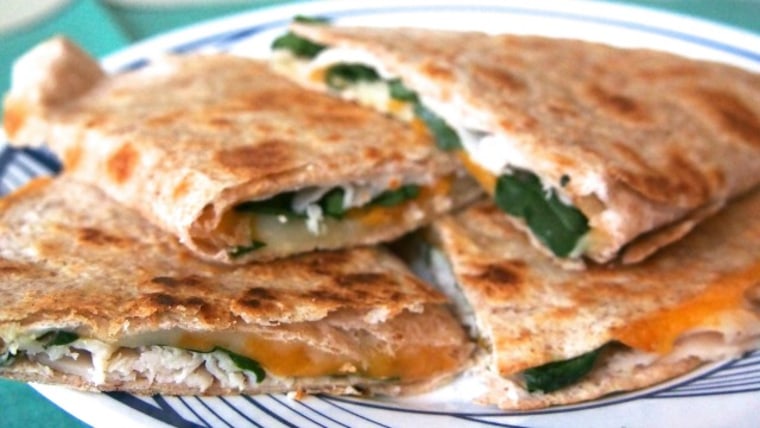 Once you get the hang of this quick, foolproof quesadilla recipe, you can invent all kinds of creative variations. Hail to the chef!