Here's an opponent even competitive eating champion Joey Chestnut couldn't beat. The world's largest burger made its debut Saturday at the Alameda County Fair in California, coming in at a whopping 777 pounds. Guinness World Records officials were on hand to verify that the burger indeed deserved the title, beating the previous Canadian record-holder by 187 pounds. Created by Juicy's LLC, the gargantuan "Juicy's Outlaw Burger" took 14 hours to cook and ended up feeding hundreds of fairgoers for 99 cents a pop.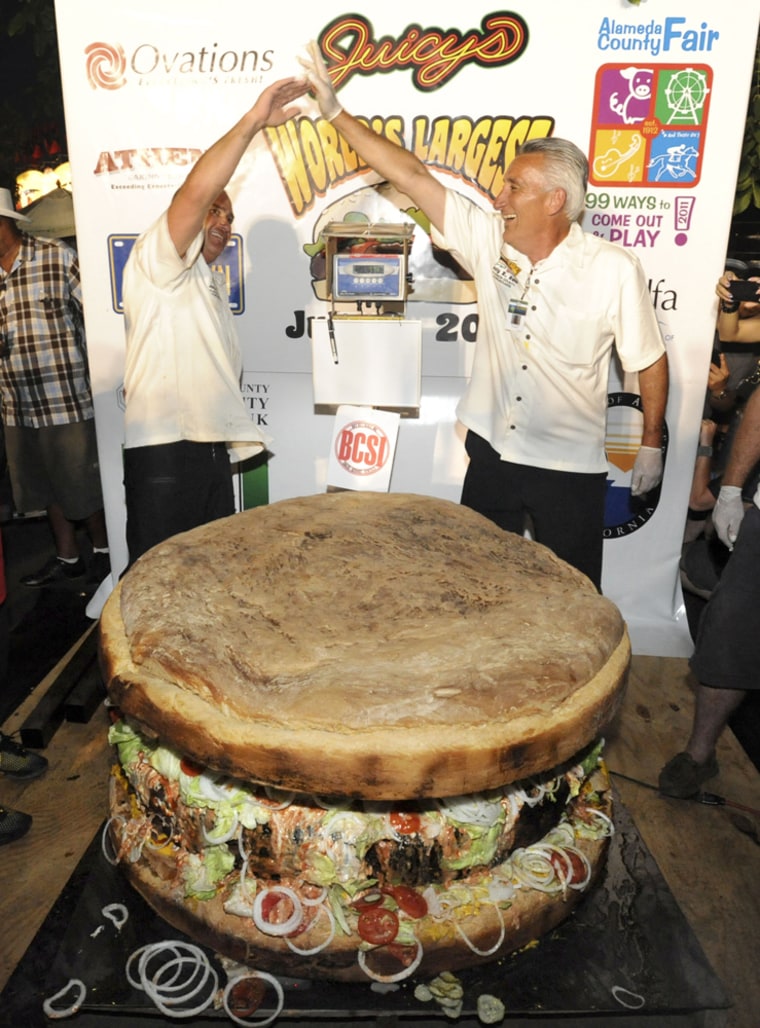 Here's a breakdown to help wrap your brain around the 1,375,000-calorie meat monstrosity:
3 feet thick and 5 feet in diameter
More than 600 pounds of beef (about the size of a small cow)
30 pounds of lettuce
12 pounds of pickles
20 pounds of onions
28-inch thick, 110-pound bun
"The old record was held in Canada and we wanted to bring it home to America on the 4th of July," Nick Nicora, one of the brains behind the beef, told CBS San Francisco.
Tell us, what's the biggest burger you've tackled eating?
More related stories: