Ah, summer. We are supposed to be so relaxing, so why do we feel so stressed out by everything we've been waiting all year to do? If you're a baker, no doubt, making good use of summer fruit is on top of the list, but making a pie from scratch can take up the better part of a precious Saturday afternoon. A better idea in a time crunch: Make one of these slow-cooker cobblers. Throw all the ingredients in, and you'll have dessert done in a couple of hours of hands-off time. Some of the recipes call for canned fruit, but feel free to sub in an equal amount of fresh — you may need to add a touch more sugar if you have a sweet tooth, or just let the fruit's natural sweetness shine through.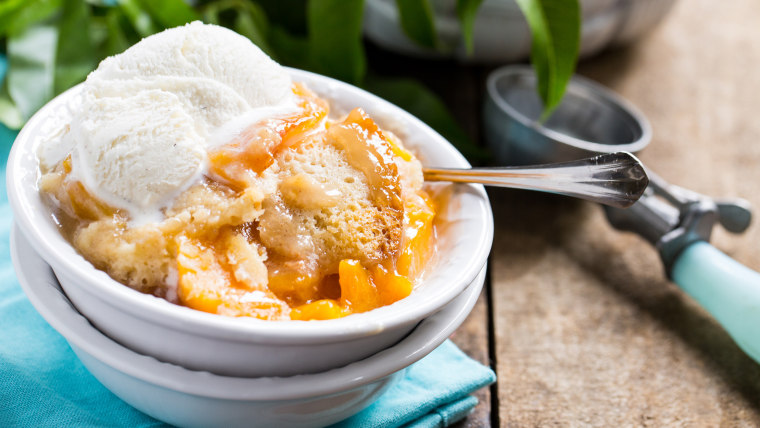 1. Peach: When the peaches start pouring in — right about….now — blogger Christin Mahrlig of Spicy Southern Kitchen says her family starts asking for her Slow Cooker Peach Cobbler. To keep it from getting soggy from the condensation off the lid, she tucks a paper towel under the lid for the last 30 minutes of cooking.
Watch: Melissa Clark demonstrates how to make her sweet skillet peach crisp recipe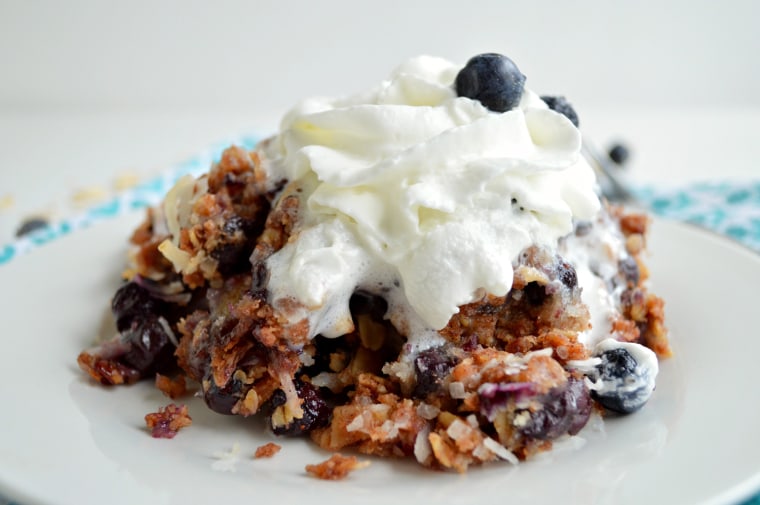 2. Blueberry coconut: This Slow Cooker Blueberry Coconut Cobbler makes the whole house smell like a "big delicious pie" says North Carolina-based blogger Heather Tullos of Sugar Dish Me. Her secret ingredient is a cup of cake mix in the crumble; old-fashioned oats, allspice, cinnamon and nutmeg balance out the sweetness.
Berry recipes and tips: Get the best from summer's finest fruit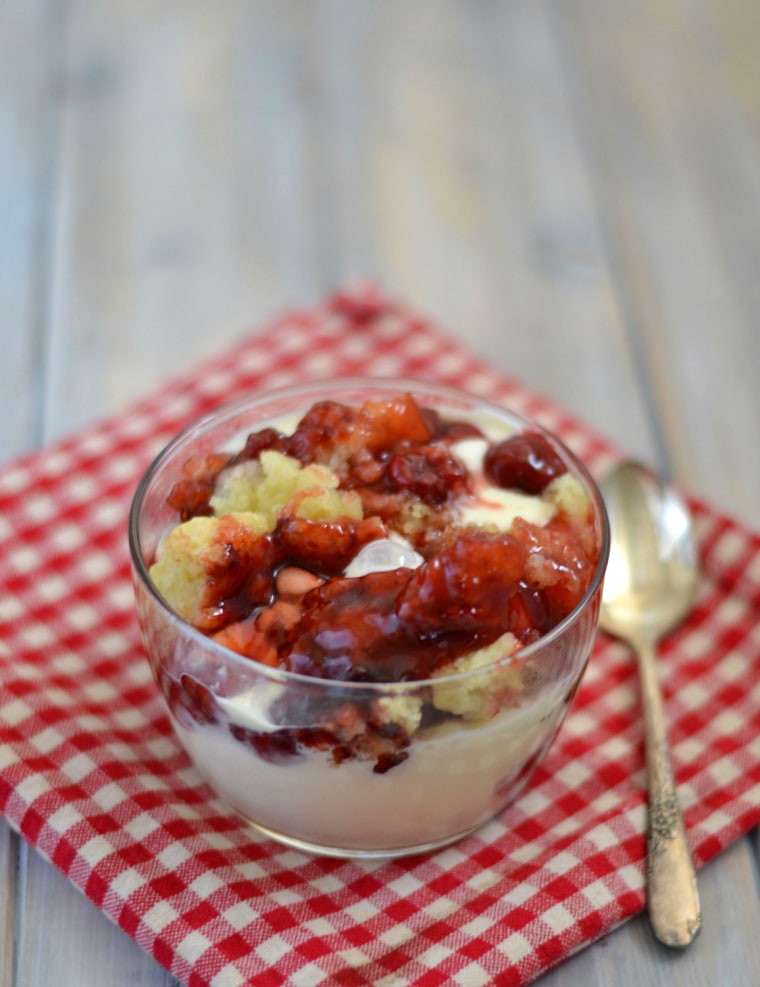 3. Cherry: Four ingredients and a two-and-a-half-hour stint in the slow cooker will get you this Crock-Pot Cherry Cobbler from blogger Arlene Mobley of the blog Flour on My Face. She invented the dish during her daughter's busy graduation week this spring, and it's the perfect last-minute dessert to bring to an all-American barbecue.
Watch: Cathy Mitchell, of Dump Cake fame, shows how to make slow-cooker brownies and shares her Cherry Delight recipe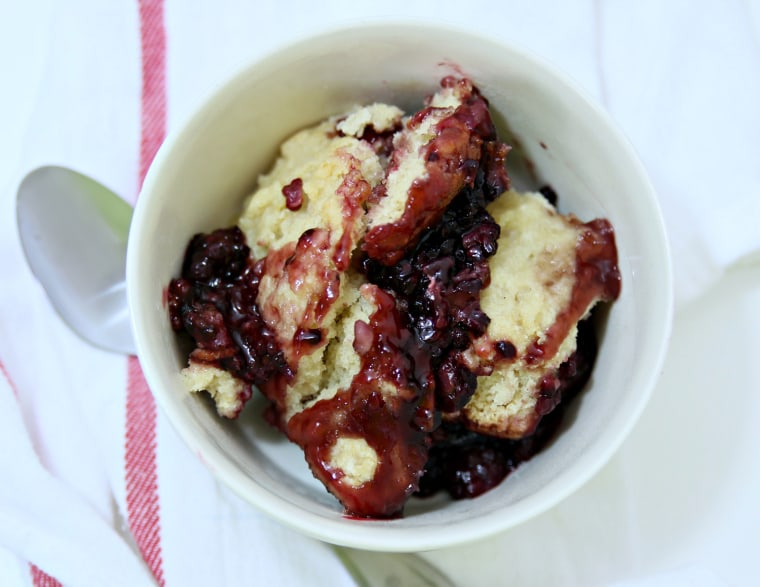 4. Blackberry: Depending on what you have on hand, feel free to play with this flexible Blackberry Cobbler recipe from Kim Demmon, founder of Today's Creative Life blog. She used a whole-grain baking mix, but a regular one like Bisquick would also do the trick; almond milk would work in place of dairy; include the nut-and-oat topping or omit it. This dish is all about being able to pull together a quick dessert on a relaxing summer day, without heading to the store.
5. Pumpkin: File this Slow-Cooker Pumpkin Cobbler away for the cooler days at the end of the season (or make it now — there's no law against eating pumpkin the rest of the year!). The Gunny Sack blogger Tonia Larson uses a butter pecan cake mix for the base of the crumbly topping, which adds a nutty dimension.