It's easy enough to freeze juice into ice cubes and throw them into your favorite drink. But here's how to up your game with gorgeous frozen ice creations that will add a shot of flavor and style to your summer cocktail parties, and even to your daily iced-coffee routine.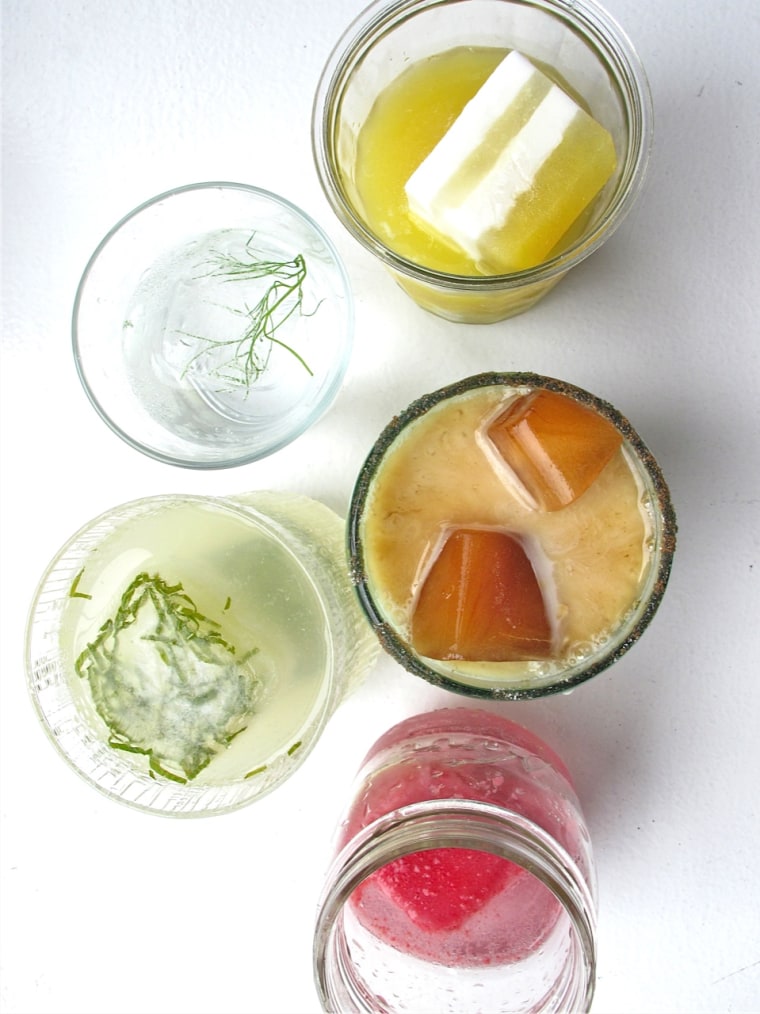 Turn your favorite summer drinks, from pina coladas to iced chai to raspberry spritzers, into these beautiful multi-dimensional ice cubes; they intensify the flavor of the drink as they slowly melt.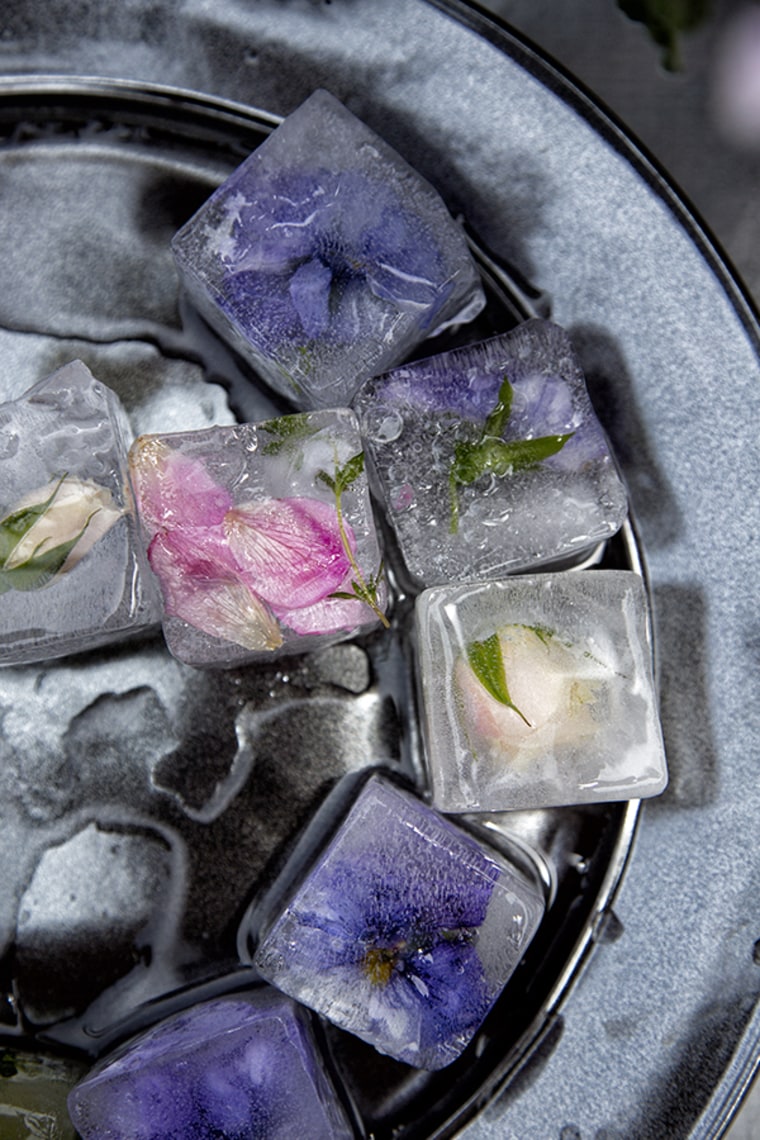 What better way to celebrate spring and summer flowers than with these extra-large ice cubes showcasing edible nasturtiums, pansies and roses? Add small sprigs of thyme for greenery and a subtle flavor boost.
Watermelon, mint and pomegranate ice cubes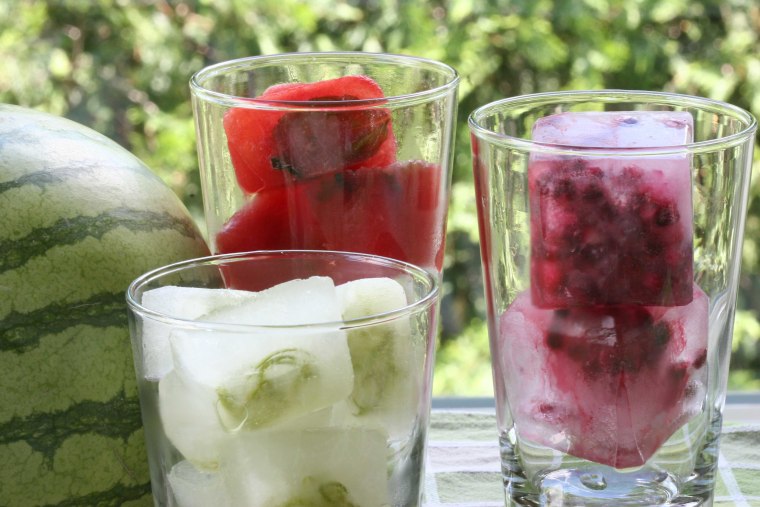 Showcase the ingredients you use to make these flavored ice cubes—from fresh mint leaves to pomegranate seeds to lime zest—by suspending colorful bits in the middle of each cube.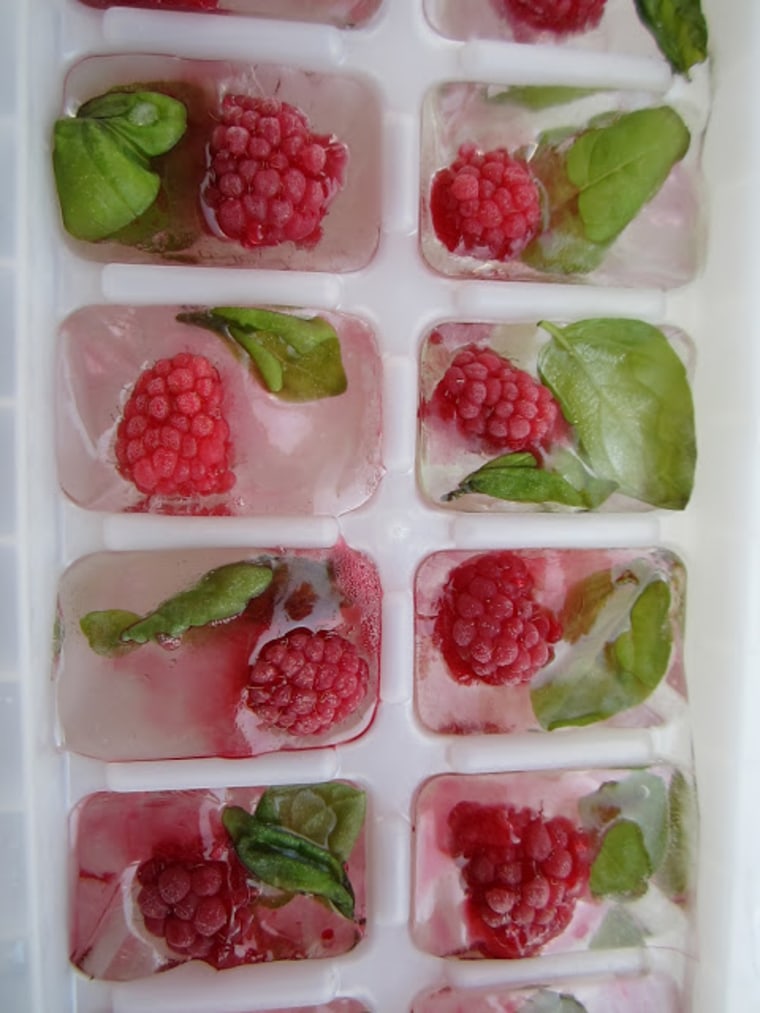 Freshly picked raspberries and mint leaves combine in these party-perfect ice cubes, ready to spruce up a pitcher of lemonade.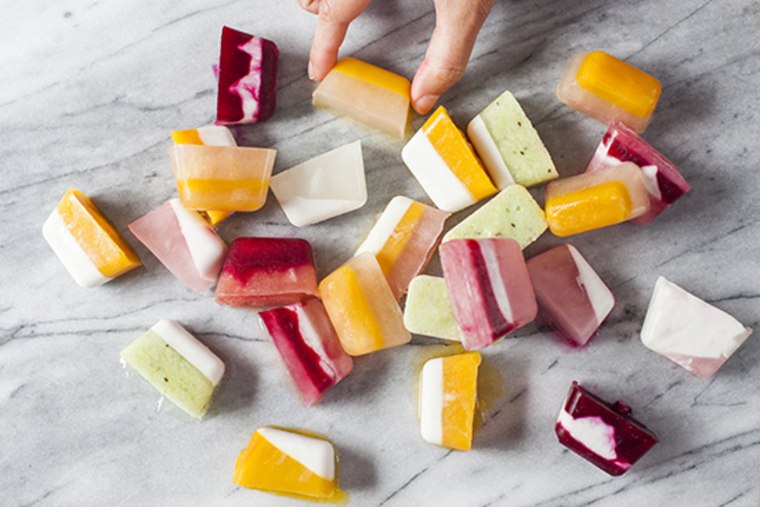 Use storebought juices or your own smoothie blends and layer in some coconut milk to create the striped look in these ice cubes. Freeze the ice tray after adding each layer of liquid to achieve the striking effect. Note: To make the green kiwi-cucumber smoothie used in some of these cubes, blend 1 cup limeade with half a kiwi, half a cucumber, two mint leaves and the juice from a quarter of a lime.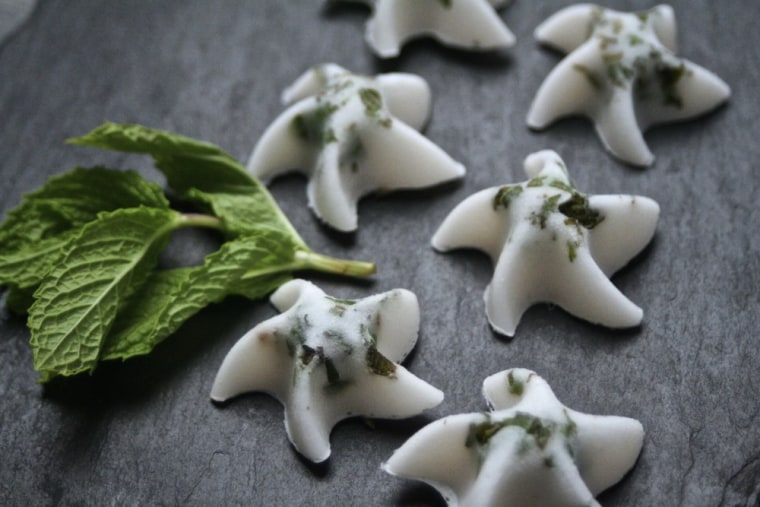 Use star-shaped ice trays—or choose your own design—to create these eye-catching cubes made with fresh coconut and mint, pomegranate and blueberry, cherry limeade or your favorite seasonal combination.
Coffee, tea, citrus and berry ice cubes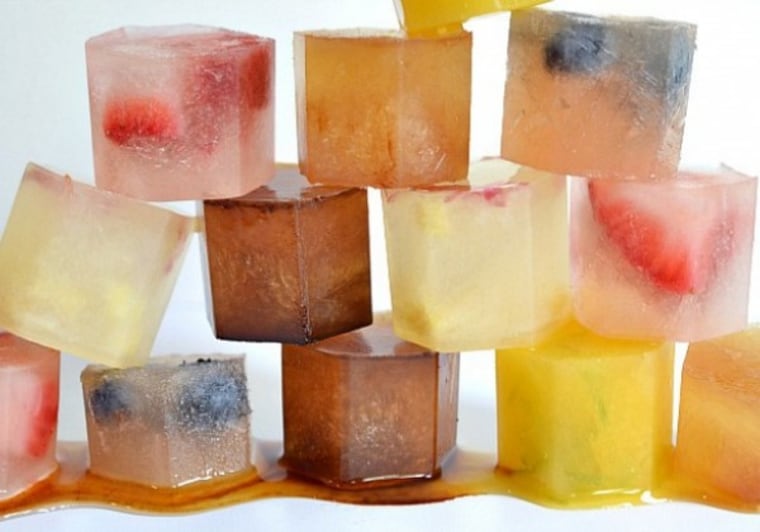 Avoid diluting your drinks with watery ice cubes by adding these multicolored flavored ice cubes to your iced coffee, tea, juices, cocktails and even water. Hints of honey, mint, coconut water and ginger add extra zing.
Ellen Sturm Niz is an editor and writer based in New York City. Follow her on Twitter, Pinterest, Tumblr and Google+.