It's too late in the summer to go out and buy an ice-cream machine—and you don't even need one to make sweet, creamy frozen desserts. Semifreddo (the name translates to "half-cold") is an Italian specialty typically made by folding whipped cream into a flavored base and putting it in the freezer for a few hours. Just as deliciously indulgent as ice cream, semifreddo can be made in any flavor you like. And because it doesn't require any special equipment, it's a snap to make. Try one of these six variations. 
Mango, nectarine and passion fruit semifreddo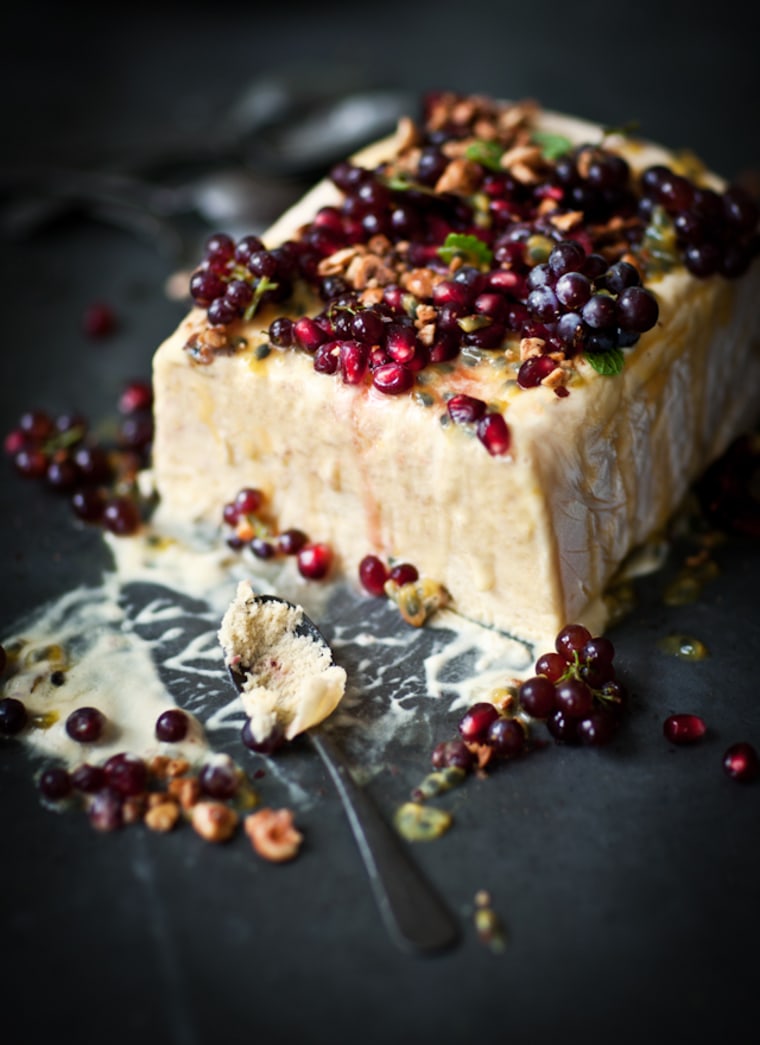 Fit for an elegant dinner part or a midnight raid-the-freezer snack, this semifreddo is made with mango, nectarine and passion fruit, then topped with berries, pomegranate seeds and toasted hazelnuts.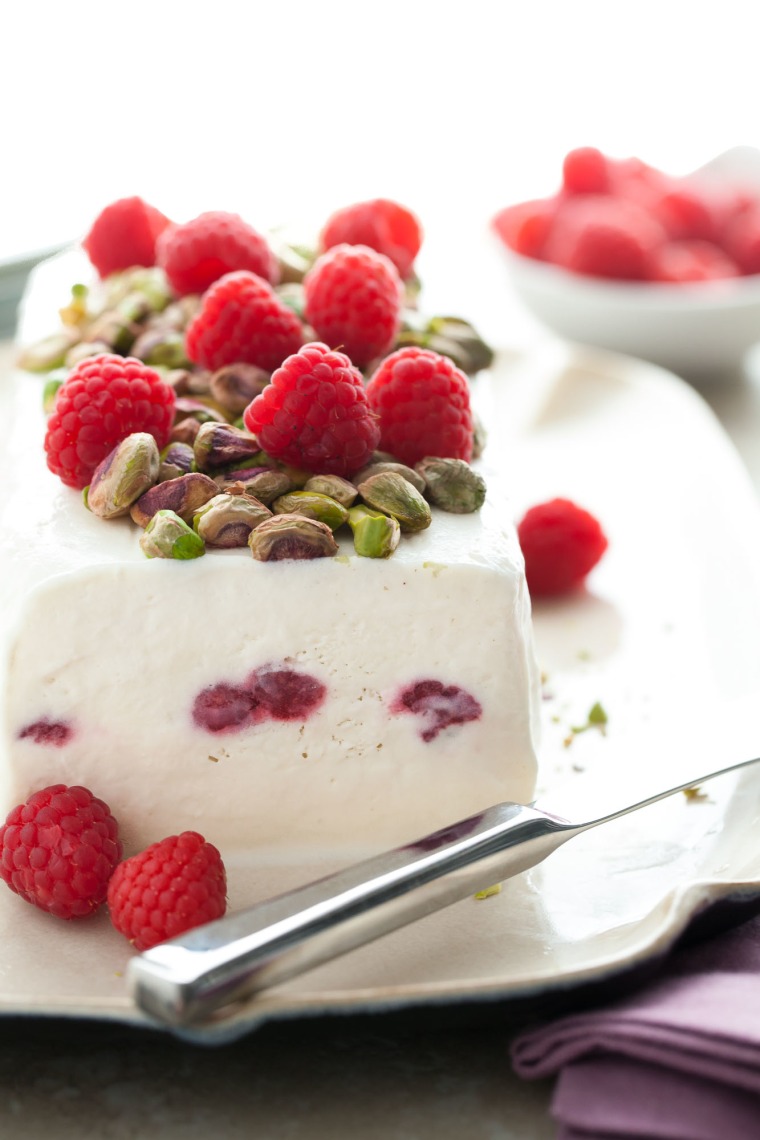 This tart, lemon-scented semifreddo will be a hit with Greek-yogurt addicts; raspberries and honey provide just enough natural sweetness.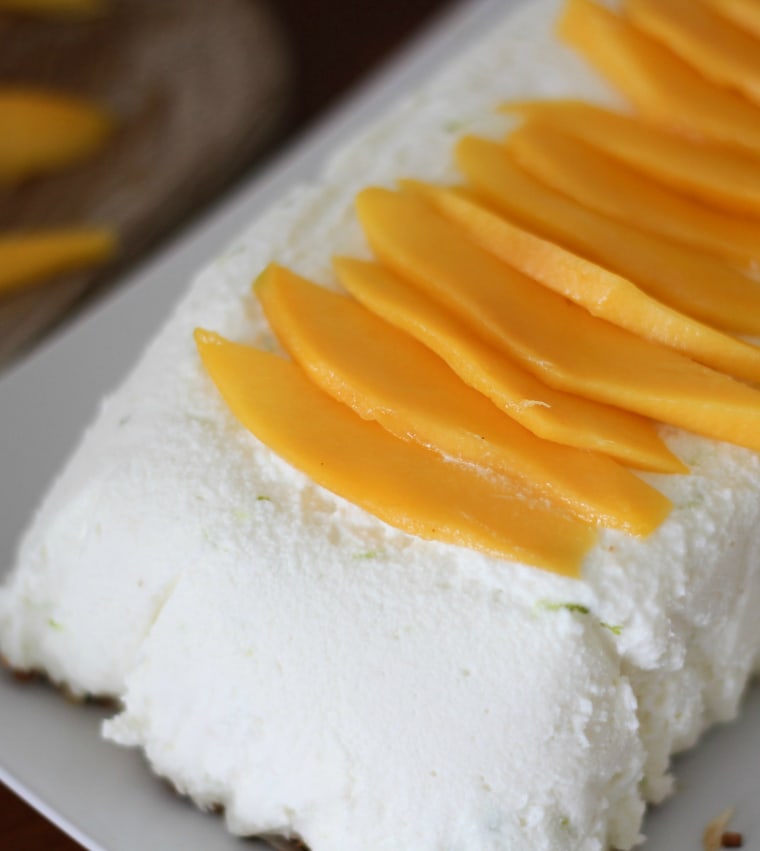 Loaded with coconut milk, sweetened condensed milk, lime zest, crisp toasted coconut and sliced mango, this refreshing semifreddo takes you on an instant trip to the tropics.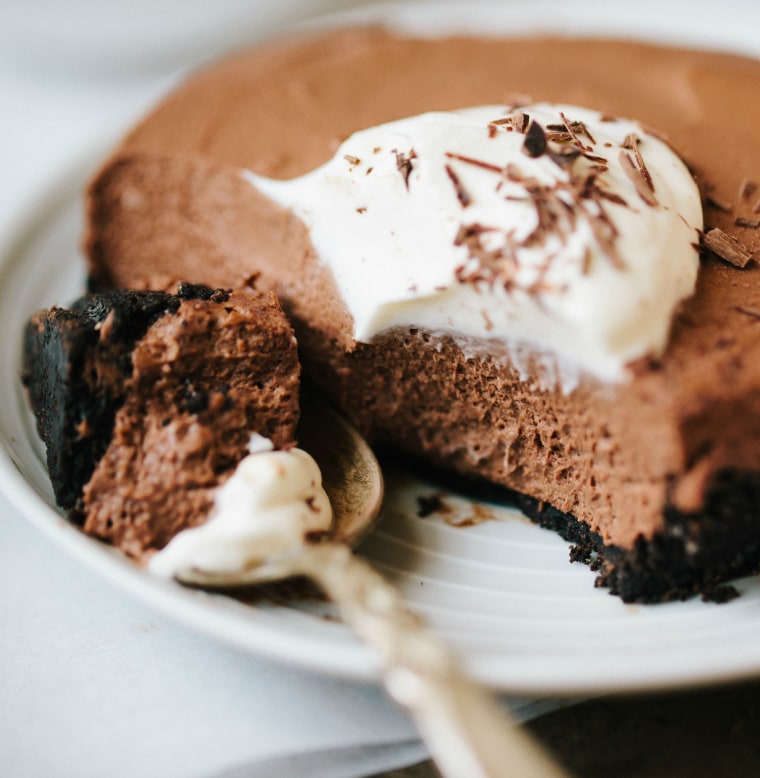 Tangy mascarpone cheese is the secret ingredient in this rich, bittersweet semifreddo—made all the more decadent thanks to its chocolate cookie crust.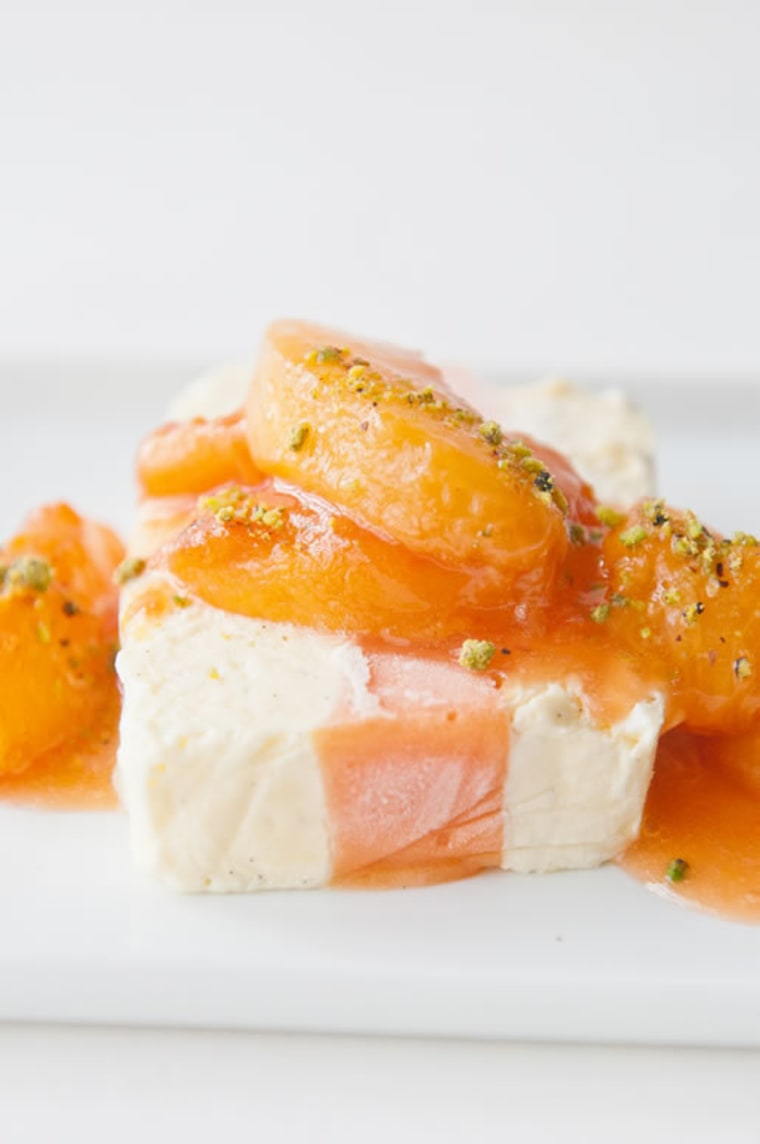 This adults-only dessert involves a fresh fruit purée sandwiched between layers of Champagne-infused semifreddo, and topped with peaches cooked in rum and brown sugar.
Strawberry-pistachio semifreddo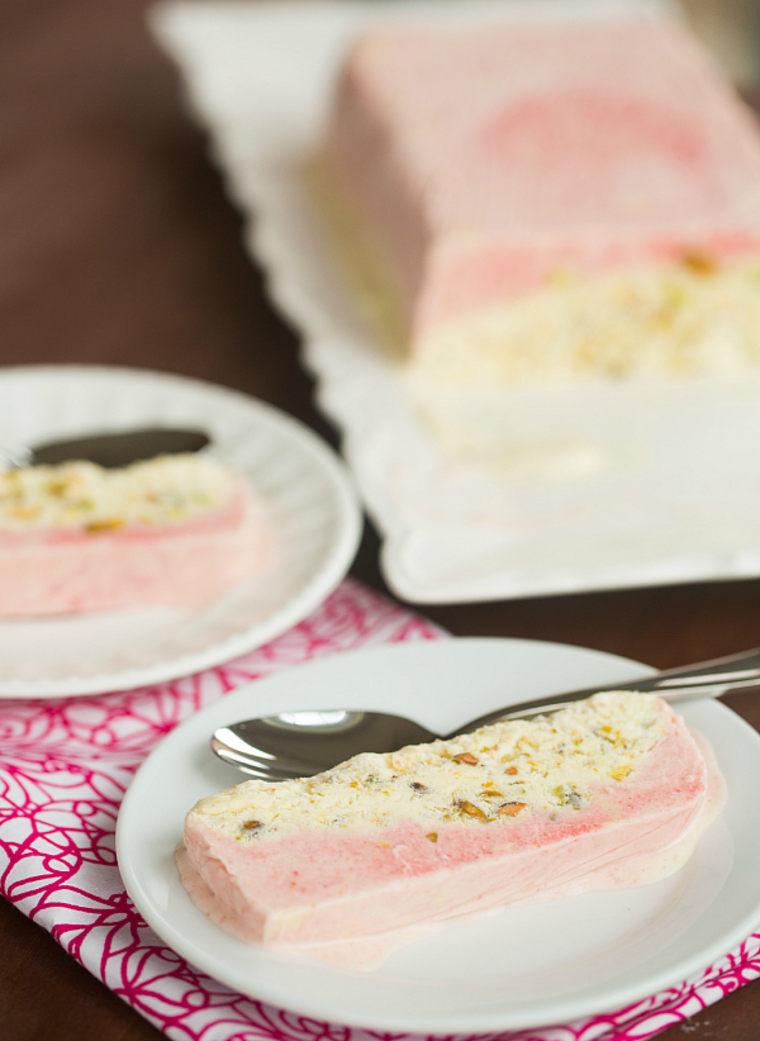 Start with one simple semifreddo base, stir strawberries into half of it, then fold pistachios into the rest—and you end up with this pretty, pastel-hued dessert.