Star TV chef Nigella Lawson has a knack for creating recipes that make her millions of fans go wild with excitement, from her chocolate chip cookie dough pots to her emergency brownies — because sometimes there is a brownie emergency.
But there's one recipe that Lawson recently shared that made her Twitter followers lose their marbles: Marmite spaghetti.
Marmite is a yeast extract that's used in the U.K. as a sandwich spread> It's also known as a top-notch pregnancy craving among the Brits. It has a dark, molasses-like color and the label touts it as being a good source of B vitamins.
Marmite is one of those love or hate items, like mayonnaise-flavored ice cream. Those who love it, really love it — there's even been a World Record earned for most Marmite eaten in a minute.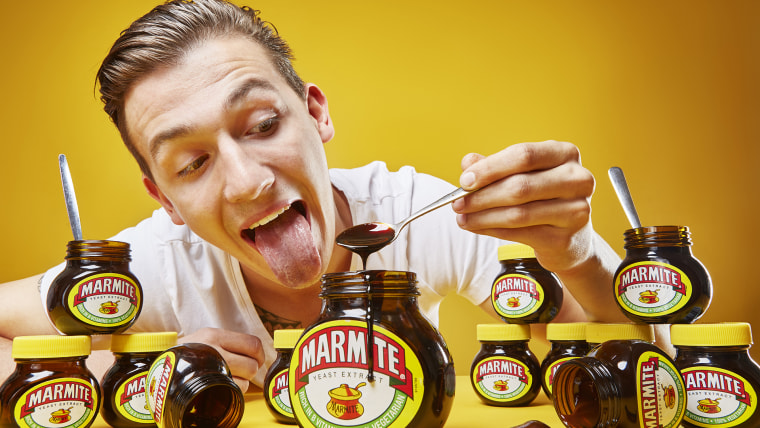 On Oct. 15, Lawson tweeted an image of her Marmite spaghetti recipe from her website. She noted that she was inspired to create the recipe by the Italian food writer Anna Del Conte, who had written about her enjoyment of the combination of pasta, butter, Marmite and Parmesan in her memoir "Risotto with Nettles."
"I know the combination of pasta and Marmite sounds odd to the point of unfeasibility, but wait a moment, there is a traditional day-after-the-roast pasta dish, in which spaghetti is tossed in stock, and I have eaten shortcut versions of this in Italy ... [which were made with] a crumbled stock cube," Lawson wrote. "Marmite offers saltiness and savouriness the way a stock cube might. I'm glad this recipe is here, and I thank Anna for it."
But many of Lawson's Twitter followers were not glad it's here.
Many likened her Marmite pasta idea to pineapple-topped pizza.
Some expressed their humble opinion simply ... with the barfing emoji.
Other tweeters, however, tried Lawson's Marmite spaghetti recipe and loved it ...
or were into the idea of it and gathered the ingredients to make the dish.
It seems that the only way to settle the debate may be to it try out. One Marmite Spaghetti, please!