Executive chef Buddha Lo has shared that his New York City restaurant Hūso recently caught fire.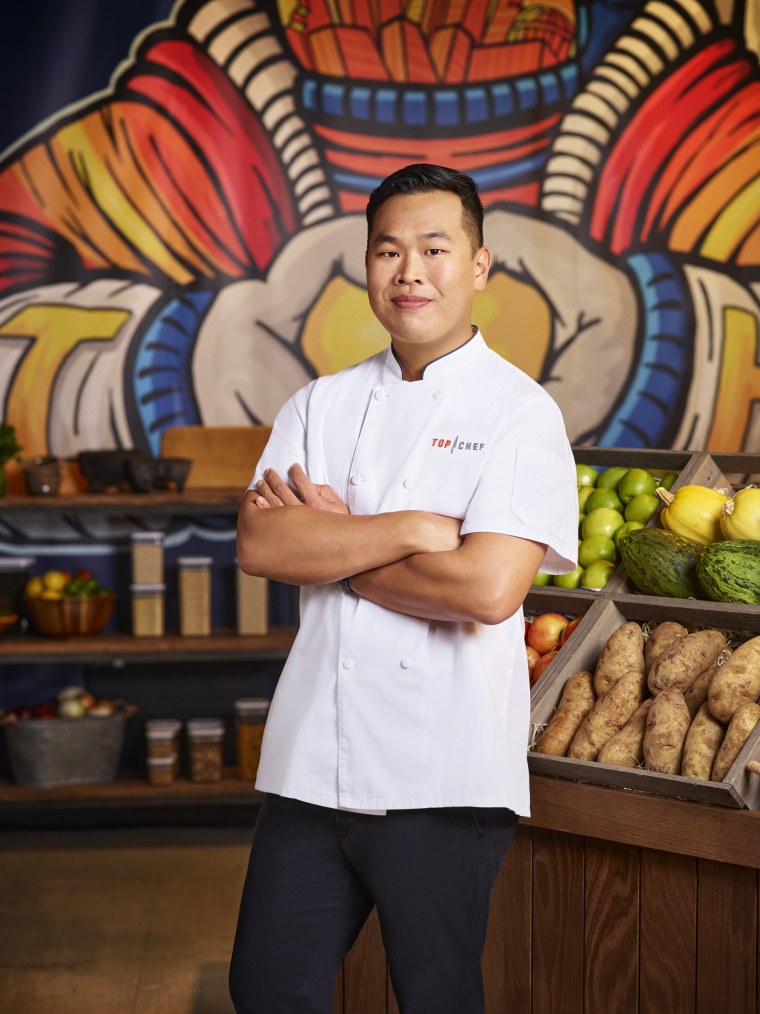 Lo, who won Season 19 of Bravo's "Top Chef" and is currently competing on the show's "World All-Stars" Season 20, revealed on Instagram on March 22 that an issue with an electrical outlet caused a fire at the fine dining restaurant. 
"Last night something not so chilled happened," he began in his caption. "Markys caviar/Huso caught on fire. We are beyond devastated."
He said that the fire occurred when the restaurant was closed and that no one was injured. The restaurant is located on the ground level of a residential building , Lo said, and the fire department to quickly put out the fire. 
"The fire was set off by an electrical outlet next to our cash register," Lo wrote. "We will remain closed until further notice."
The chef assured all guests who have upcoming reservations that they will be refunded. 
"We hope to be welcoming you through our doors soon," he added at the end of his post. 
Hūso is a luxury caviar bar that is located inside Marky's in Manhattan's Upper East Side. A message about the fire was posted on the restaurant's website. The statement encouraged customers to visit Marky's Grand Central restaurant while the other New York City location is closed.  
Influencer Danielle Matzon (née Zaslavsky; @dzaslavsky on TikTok), who runs Marky's Caviar with her family, shared more information about the fire on her TikTok page.
Matzon and her husband uploaded a clip on March 21 explaining how they learned about the scary incident. 
The couple said they were having dinner when they received multiple messages and comments on social media about the restaurant being on fire. 
"I'm actually very disappointed. I'm really sad," Matzon said before reiterating that no one was in the restaurant at the time of the fire. 
She said a fuse underneath a fridge "sparked and it lit the rest of the cords on fire."
Matzon described the situation as a "fluke accident" and said her family is awaiting further assessment. She said customers likely won't be able to visit the restaurant for "the next month or two." 
"It's really sad because the whole place is just a mess," she shared, adding that the restaurant is her "baby."
In the caption, she said, "This breaks my heart to even have to make a video like this, I appreciate everyones love and support at this time." 
Matzon has become popular on TikTok in the past year for making casual snacks that feature a dollop of the restaurant's signature: caviar. 
Last month, Matzon, whose grandfather emigrated from Ukraine in 1980 and co-founded Marky's, spoke to TODAY.com about attempting to make caviar more "accessible" through social media and her business. 
"The intention was always to teach people about things that are maybe not as easily accessible to others as they are to me," she said in the interview.
She continued, "What you get is, like, Ferraris, hot girls, watches, yachts, Michelin-star restaurants. For most people that's not attainable. But when you're in your kitchen eating a tomato with caviar? People are like, 'Oh, I can see this. This is me.'"