One soda company is taking the leap from the mountains directly into space, so to speak.
On Jan. 11, PepsiCo announced the launch of Starry, a new lemon-lime soda that will replace the company's entry in the clear and citrusy carbonated space: Sierra Mist.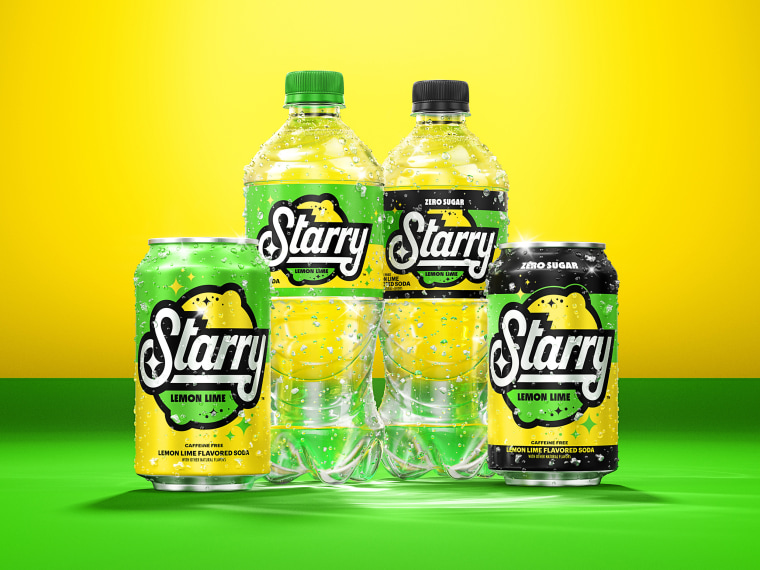 PepsiCo's new astrally named soda aims to better compete with direct competitor Sprite, which is owned by Coca-Cola, and 7 Up, which is owned by Keurig Dr Pepper.
Although Sierra Mist was one of the most popular sodas in the U.S., boasting $1 billion in annual sales in 2021, Sprite's popularity severely outpaced the soda.
With $6 billion in sales and a market share of 8.3% of all soda sales in the U.S. in 2021, according to Statista, Sprite remains the most popular lemon-lime soda on the market today. PepsiCo aims to chip away at that statistic with its celestial newbie.
"At PepsiCo, we are hyper focused on consumer centric innovation, and we know there's a strong demand for lemon lime flavored soda with the category continuing to accelerate," said Greg Lyons, chief marketing officer of PepsiCo Beverages North America, in a press release. "With one product dominating the category, consumers deserve another option....one that hits different. Starry is bright, optimistic, and rooted in culture and fun."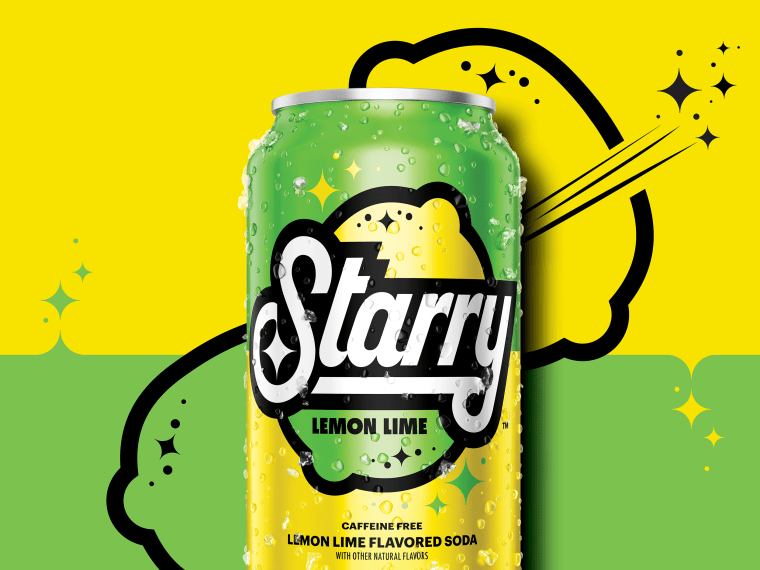 For those who are wondering how Starry is different from the company's dearly departed Sierra Mist, a PepsiCo representative tells TODAY.com that Starry has "higher citrus flavors that are true to fruit and more aromatic which delivers a more balanced, cleaner, crisp finish than Sierra Mist."
PepsiCo also says Starry "delivers the crisp, refreshing bite consumers have been longing for in the lemon lime flavored soda category," which is quite a bubbly way to shade its competition, to be sure.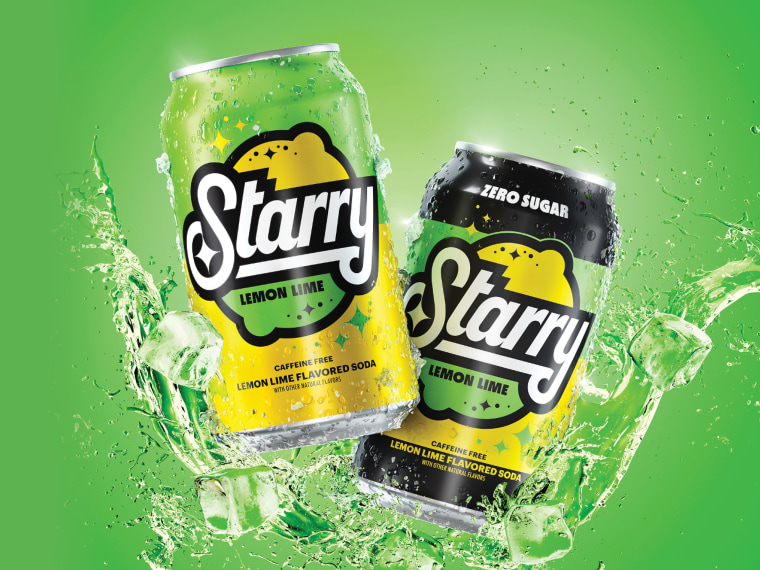 Starry, which is caffeine-free and is available in both regular and zero-sugar versions, is "easy-to-drink, optimally sweet, and delivers both an exceptional taste and flavor experience," according to the company's product innovation team. And with its tagline, "Starry Hits Different," which borrows internet slang, the brand is clearly trying to appeal to younger consumers.
The new soft drink is already available in stores across the country, according to a product finder on the soda's official website.
Folks on social media are already sounding off on how much — or little — they can discern Starry from other lemon-lime sodas.
"New Pepsi replacement for Sierra Mist is def a lot better, much more like Sprite," tweeted one person.
"It's just Sierra Mist but more sweet," said another Twitter user, holding a can of zero-sugar Starry.
"So Pepsi has replaced Sierra Mist with this new lemon lime soda called Starry. Tried it, and I think it tastes closer to Sprite," tweeted someone else. "It's not too bad."
"Trying @pepsi's new Starry. Being described as a a [sic] relaunch of Sierra Mist, with a new formula," wrote another Twitter user. "It tastes like Sierra Mist to me lol."