If your fridge is stocked with Starbucks drinks to fuel your caffeine habit, it's time to check your stash to make sure that one recently recalled product isn't hiding away.
Pepsico Inc., the company behind many pre-packaged Starbucks drinks that are sold at retailers nationwide, has recalled its popular Starbucks Vanilla Espresso Triple Shot Energy Coffee Beverage. The reason? The drinks were possibly contaminated with "foreign materials," aka metal fragments.
Described as "a kick of caffeine from Starbucks coffee with a hint of French Vanilla flavor and a touch of cream," the product can be served chilled or over ice.
The recall affects 221 cases of product, each containing 12 bottles of 15-ounce drinks, according to the U.S. Food and Drug Administration.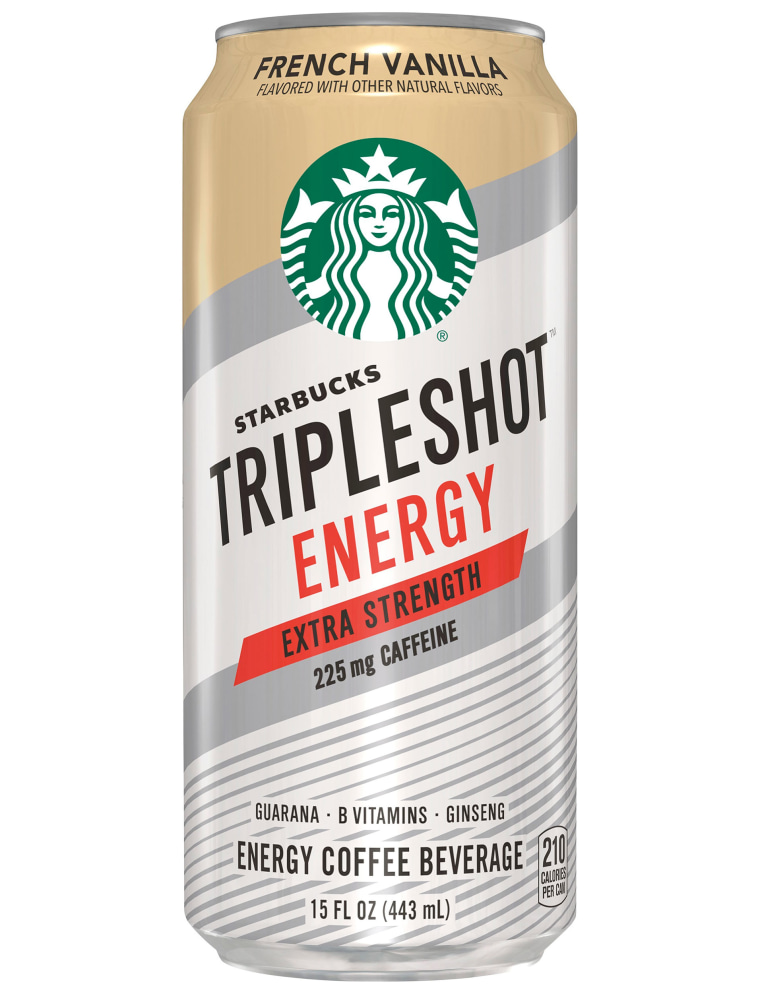 The affected products were sold in stores in seven states, including Arizona, Arkansas, Florida, Illinois, Indiana, Oklahoma and Texas.
The ongoing recall was first initiated on Aug. 15 and listed on the FDA website on Sept. 8.
This is just the latest in a string of metal-related recalls over the past several months. Just last week, D. F. Stauffer Biscuit Co., Inc. voluntarily recalled 44-ounce containers of Market Pantry White Fudge Animal Cookies that were sold at Target stores, citing metal contamination concerns.
In May, Mars Wrigley voluntary recalled several candy varieties after discovering that small pieces of metal might have made their way into the products. Last year, Minute Maid recalled several juice varieties over concerns that they might contain metal bolts or washers.
Although the Vanilla Espresso Triple Shot beverage recall isn't directly tied to Starbucks restaurants, the chain did withdraw one of its menu items over the summer. The chicken, maple butter and egg sandwich was pulled off shelves when it didn't meet the company's quality standards. At the time, Starbucks denied several unverified reports on social media that claimed the sandwich made them feel ill.
"The quality issue that was identified by Starbucks would not lead to food borne illness and any reports linking the stop sale to illness are inaccurate," Starbucks said in a statement at the time.